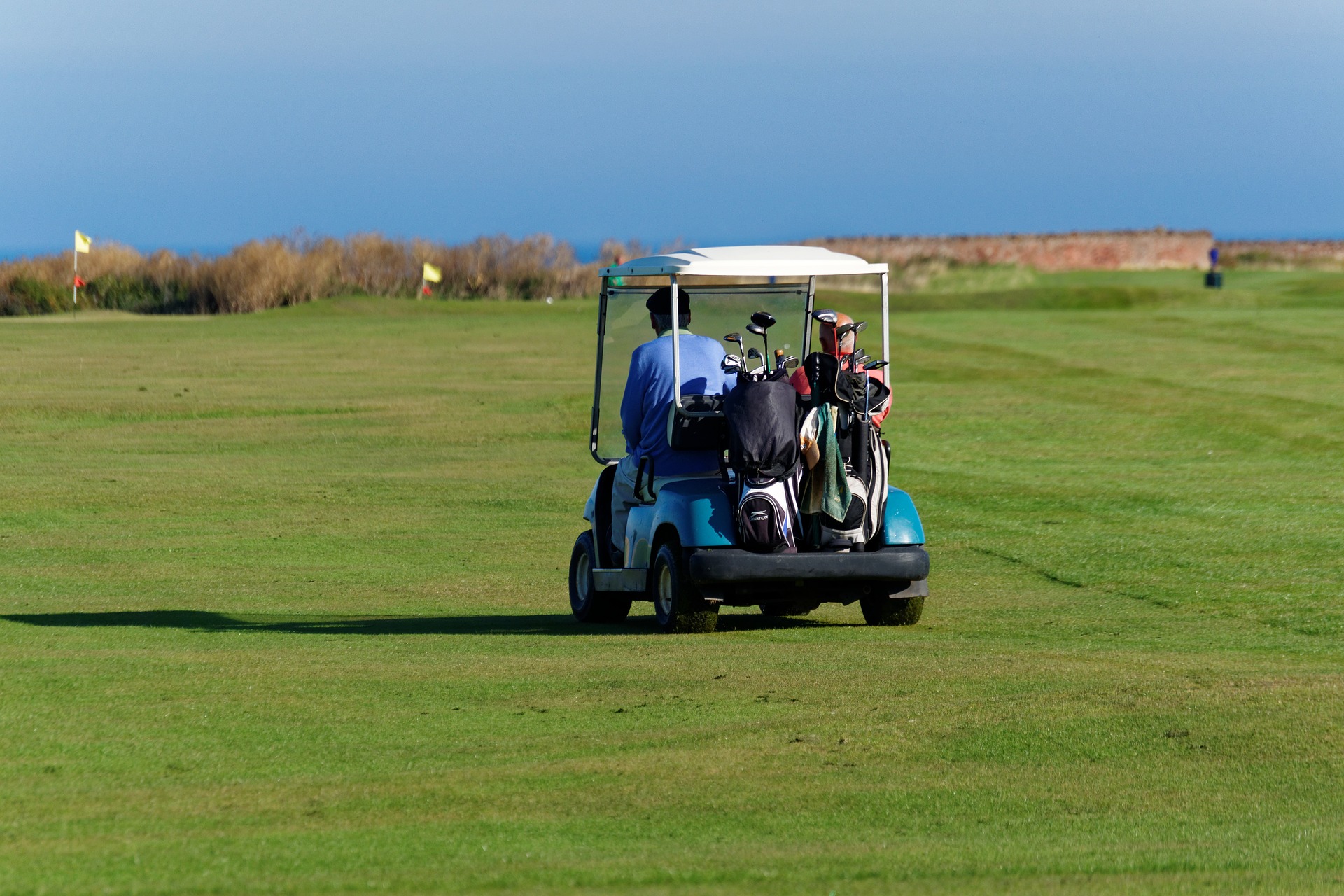 As you reach retirement, there are few things individuals look forward to more than the freedom to play a round of golf whenever your heart desires. Whether you're new to the game or have been playing for years, golf is a wonderful, low-impact, and social activity that's suitable for all ages. Below, we've gathered 4 tips for senior golfers to keep in mind for your next round.
1 . Adjust Your Swing
If you're a longtime golfer, you may notice that as you get a bit older, the swing you've had for so many years isn't as effective as it once was. Rather than completely changing your swing style, try altering it slightly to make it work in your advantage. While a certain grip, position or posture may have been ideal at one point, there is no reason it can't be tweaked to better suit your golf game.
For example, try slowing down your backswing for a more impactful drive. According to Golf Hall of Fame's Lee Trevino, the faster you try doing your backswing, the shorter it will ultimately be. 
Whatever swing adjustment works best for you, don't be afraid to go for it! 
2. Alter Your Stance
A common qualm about golfing in your golden years tends to be range of motion. As we age, our bodies don't move and bend the way they once did – and the beauty of golf is, it's an easy workaround! 
Try narrowing your stance. Position your legs farther from each other and flex your knees. This will allow for your hips and shoulders to turn more fluidly while executing your backswing. 
3. Watch Your Feet to Prevent Swaying
If you're especially stiff while golfing, a simple tip is to turn your right foot out, facing forward, to improve flexibility. This will keep your hips neutral and prevent you from swaying as you perform your backswing. 
Note: This trick should only be implemented if you have stiff hips – if your hips are flexible and feel comfortable, no need to do this!
4. Reposition the Golf Ball Back Slightly
This is the most common advice for golfers that need to make alterations to their game. Moving the ball farther away from your stance allows you a better chance at making contact.
Keep in mind, the condition of the greens plays a big role in this adjustment. Ideal conditions for ball repositioning are when the ground is dry and solid. 
Golf FORE Life Program
There is no better way to up the ante on your golf game than by getting out on the driving range. Cumberland Crossing by OceanView at Falmouth is thrilled to offer our residents the opportunity to join our Golf FORE Life Program, which offers complimentary access to the Valhalla Municipal Golf Course, Falmouth Country Club, and Highland Green.
Don't miss our upcoming Webinar Golf FORE Life & Senior Fitness, where our personal training staff will not only discuss mobility and exercise for senior golfers, but also the other ways in which the fitness department helps our residents improve their overall health. For more information and to register for this interactive online event, CLICK HERE!
As they say, practice makes perfect! The more time you spend golfing, the more improved your skills will inevitably be. By implementing the above tips for senior golfers, you'll be playing your best rounds in no time at all. 
Cumberland Crossing by OceanView retirement community offers fun, exciting activities all year round that allow for you to enjoy your life to the fullest, including golf at some of the most beautiful greens in the state. To learn more about our community, please contact us today!
https://www.cumberlandcrossingrc.com/wp-content/uploads/2020/05/golf-buggy-970884_1920.jpg
1280
1920
Callie Walker
https://www.cumberlandcrossingrc.com/wp-content/uploads/2021/05/cumberland-300x116.png
Callie Walker
2020-05-11 23:15:58
2020-05-12 09:29:27
4 Simple Techniques & Tips for Senior Golfers