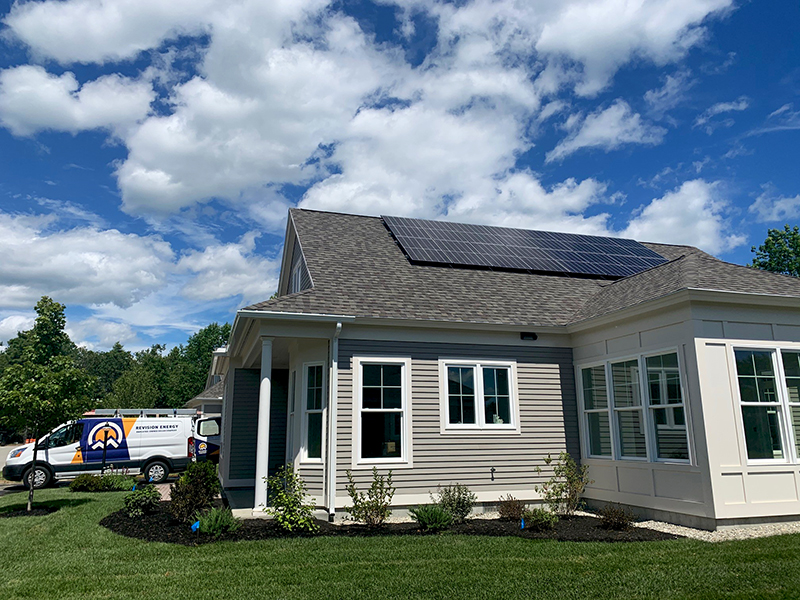 With solar electric panels standard on all of our cottages, Cumberland Crossing is excited to have installed its first Tesla Powerwall in our new Model Cottage!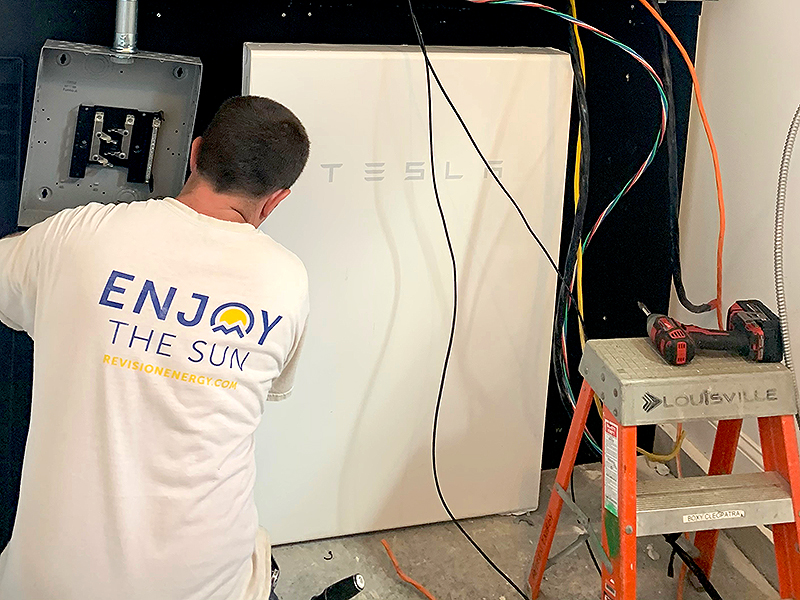 As an option to add in the customization of our cottages, this state-of-the-art system allows for the storage of solar energy generated during the day for use any time. The sun shines on the solar panels and charges the battery during the daytime. Then at night, the electricity is drawn from the battery, powering the home with clean, sustainable energy 24/7.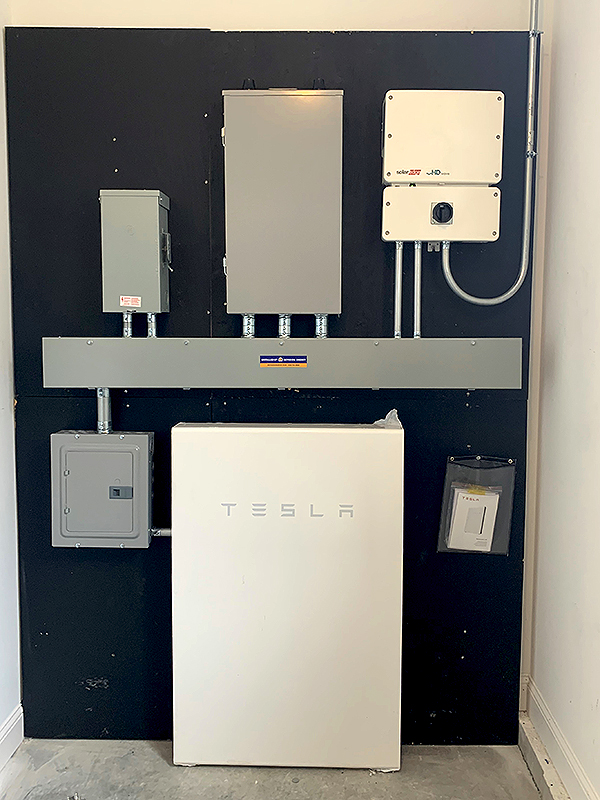 Thanks to our solar energy partner, ReVision Energy, a Certified Tesla Powerwall Installer, for continuing to help make Cumberland Crossing green living at its finest!
Come see the Tesla Powerwall for yourself by scheduling a safe and private tour of our Model Cottage!