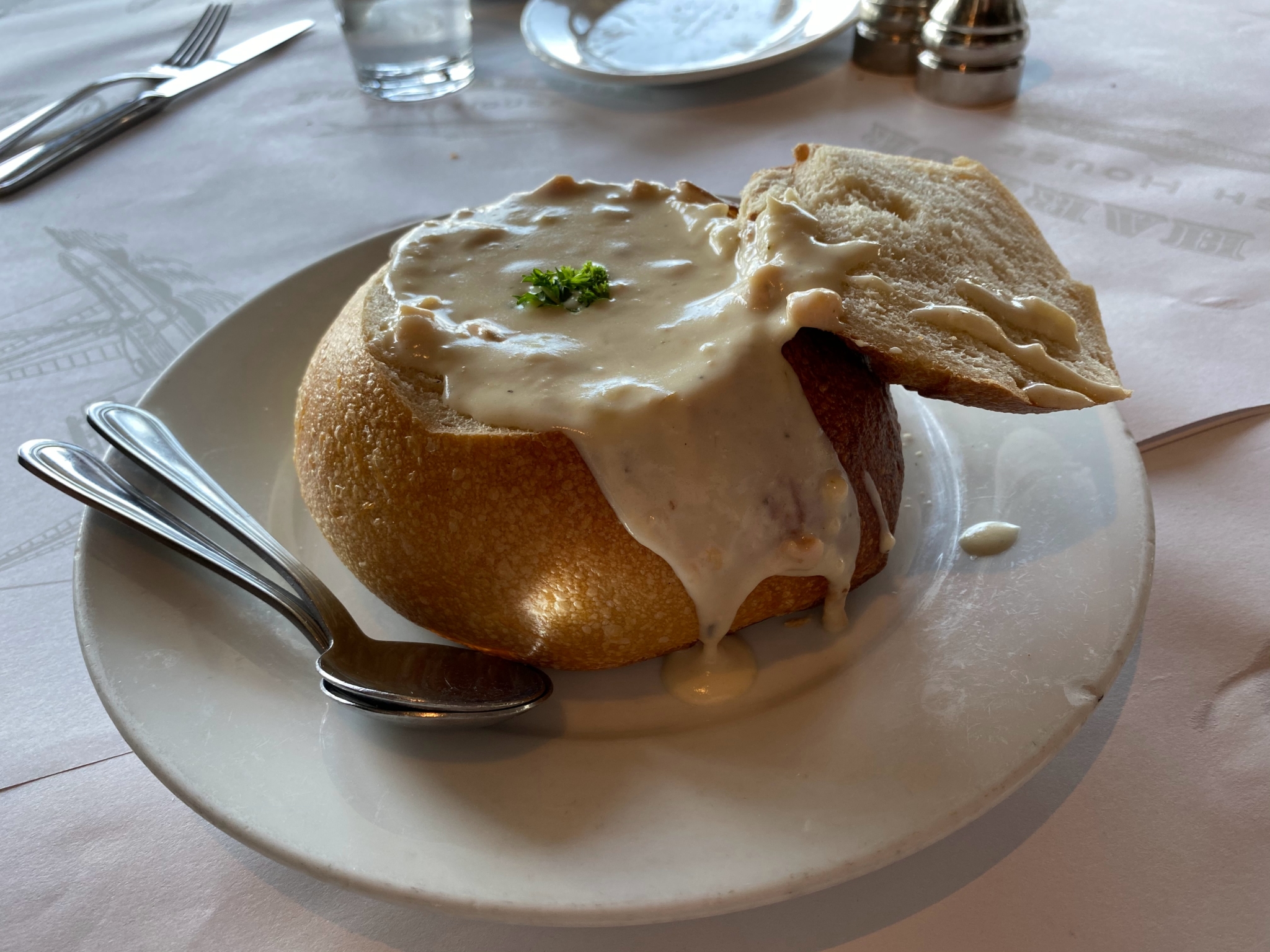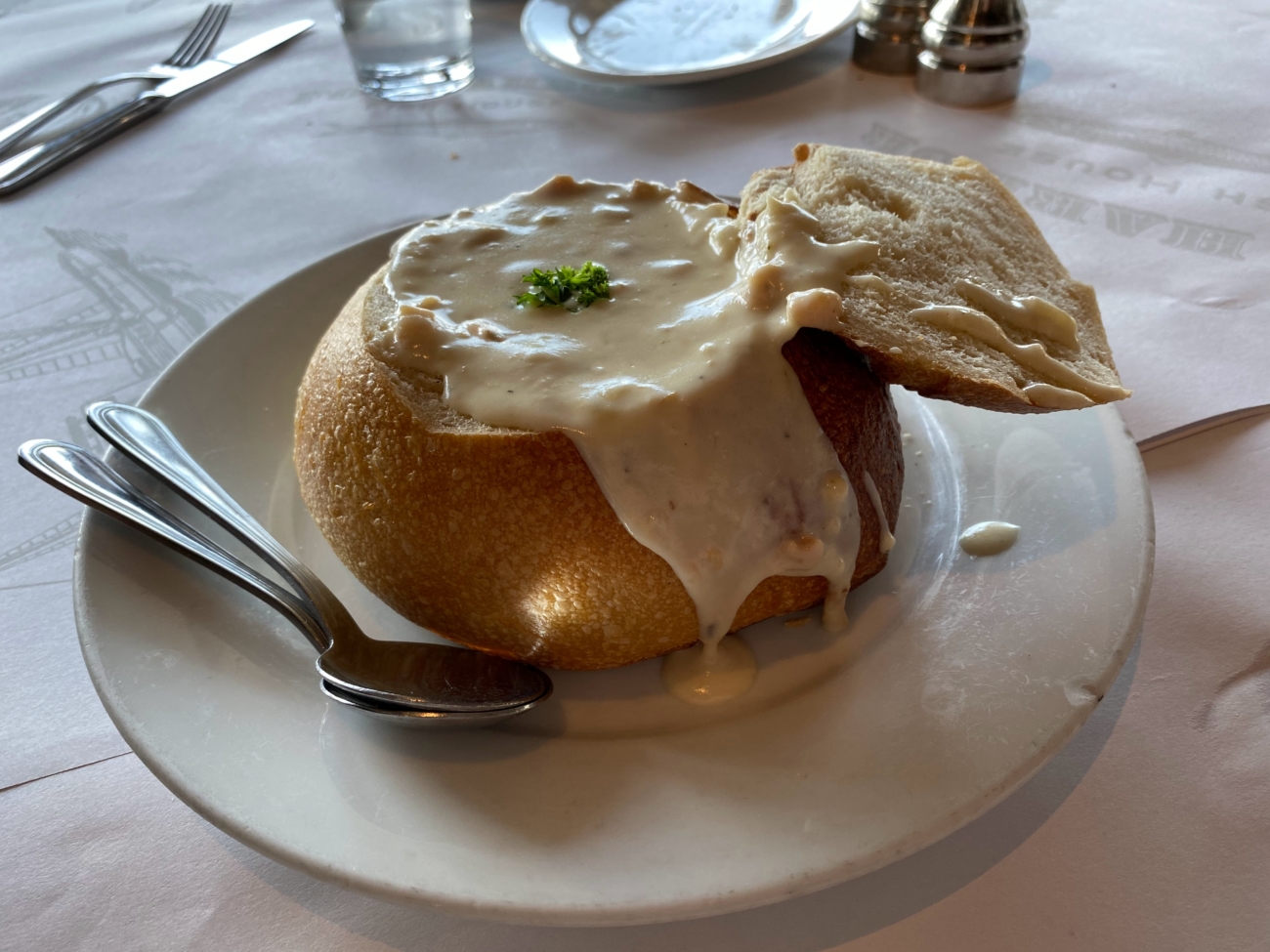 The weather is getting chillier, which means fall soup recipes are getting added back to your cooking repertoire! There is nothing cozier than a steaming bowl of soup that warms your belly and brings back that nostalgic fall feeling. 
Soup isn't only delicious, it's also important for a healthy diet! Soup eaters tend to have higher intakes of magnesium, potassium, iron, vitamin A and fiber. Plus, because it's relatively low in calories, soup is a great way to indulge in an explosion of flavor without guilt!
With nearly endless soup recipes to choose from, you can be sure you'll never get bored when cooking your own! We've pulled together our favorite fall soup recipes below for you to try yourself this season.
Ribollita (Tuscan White Bean)
Ribollita, also known commonly as Tuscan Bean soup, is a flavorful, hearty stew from Tuscany. It's packed full of cannellini beans, lacinato kale and vegetables such as carrots, mushrooms, and tomatoes which give it an extra nutritional punch. Enjoy this soup alongside crusty bread and drizzled with olive oil for an extra health boost.
For a delectable Ribollita soup recipe, try this: Ribollita! Tuscan White Bean Soup (Feasting at Home)
New England Clam Chowder
Mainers know that a classic New England clam chowder is the ultimate comfort food. It's rich, creamy texture, full of potatoes, fresh clams and smokey bacon, is unlike any other chowder out there. Luckily, you don't have to spend the weekend on the coast to enjoy a bowl for yourself – New England clam chowder is surprisingly easy to make at home and may just become your new favorite recipe!
For an indulgent New England clam chowder recipe, try this: New England Clam Chowder (Spend with Pennies)
Creamy Tomato with Buttery Croutons
Try a tomato soup like you've never had before, with a creamy, velvety texture and topped with buttery croutons for an added crunch. It will soon become a staple, not only due its simple ingredients and ease to cook, but because of its health benefits! Tomatoes contain antioxidants such as carotenoids and lycopene, which can help reduce inflammation, reduce the possibility of certain cancers, maintain a healthy blood pressure, support heart and skin health, improve blood sugar – the list goes on! 
For a delicious creamy tomato soup recipe, try this: Creamy Tomato Soup with Buttery Croutons (Food and Wine)
Classic Chicken Soup
This soup is a must-have for overall health, not to mention mouth wateringly delicious when made from scratch! Classic chicken soup is a staple due to the broth, which is made from bones and contains minerals such as calcium and magnesium. These minerals can help reduce inflammation, improve sleep, maintain strong joints and fight arthritis. This soup is also packed with collagen, which helps you stay hydrated and glow from the inside out! Add your favorite veggies such as carrots, onions, celery and parsley, and you've got an easy, health-boosting meal.
For a classic chicken soup, try this: Classic Chicken Noodle Soup (Tasty)
Roasted Butternut Squash
Butternut squash soup and cool weather are a match made in heaven! This traditional take on a roasted butternut squash soup goes well with grilled cheese, salads, or even complement the sides on your Thanksgiving table spread. It's easy to make ahead and freeze in batches, and somehow manages to taste even better the next day!
This savory soup is loaded with nutrients such as potassium, vitamin B6, vitamin E, thiamin, and niacin. The list of ingredients for butternut squash soup is simple but leads to an exceptionally rich flavor.
For a flavorful roasted butternut squash soup, try this: Roasted Butternut Squash Soup (Cookie and Kate)
Cumberland Crossing by OceanView knows firsthand how a delicious bowl of hot soup can bring people together! Each year, our residents (and their bellies) look forward to the fall soup recipes entered at the Annual Soup Challenge – this delicious fundraising event raises donations for the OceanView Resident Assistance Fund. For a suggested donation of $5, participants get to enjoy soups prepared by our talented chefs and vote for a favorite! To learn more about our active retirement community at Cumberland Crossing, please contact us today.
https://www.cumberlandcrossingrc.com/wp-content/uploads/2020/09/kevin-lanceplaine-WxxCFDHFeLc-unsplash-scaled.jpg
1920
2560
Callie Walker
https://www.cumberlandcrossingrc.com/wp-content/uploads/2021/05/cumberland-300x116.png
Callie Walker
2020-09-16 20:59:02
2023-06-13 14:11:29
Cozy Fall Soup Recipes You're Sure to Love