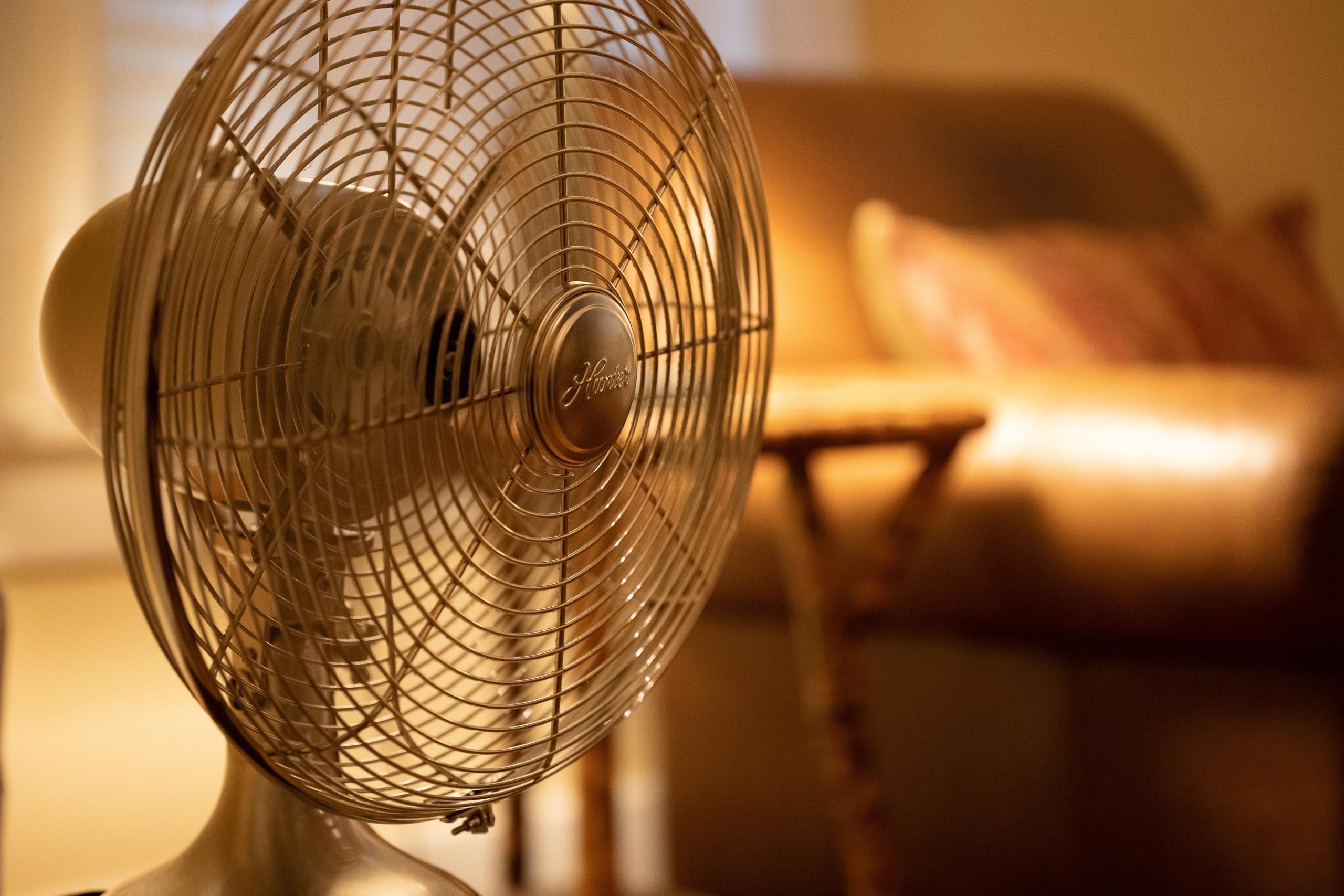 Summer is officially here in Maine, and with it comes warmer temperatures and longer days. That means plenty of fun in the sun and adventure to be had, but it also means higher risk for dehydration – especially for seniors. We need water for our bodies to function properly, and how much hydration your body needs depends on several factors, such as weight, age, gender, climate, activity level, and overall health. Wondering how to stay hydrated this summer and avoid dreaded dehydration? We've put together signs to look out for, as well as our best tips for beating the heat below!
Signs of Dehydration in Seniors
Seniors are at a higher risk of dehydration than other adults, making it important to be mindful of the symptoms. If not caught early enough, severe dehydration can require hospitalization, so it's always best to be aware of the signs. If you notice any of the following, immediately go inside and start to cool down with water, cold compresses or a cool bath:
Muscle cramps

Fatigue or drowsiness

Fever or chills

Rapid heartbeat

Headache

Difficulty walking

Flushed skin

Dry mouth or skin

Inability to sweat

Low blood pressure
If you or a loved one are feeling dizzy, experiencing an altered mental state such as confusion or irritability, or aren't able to keep anything down, it's best to seek medical attention at your nearest hospital's emergency department.
How to Stay Hydrated When It's Hot Out: 5 Essential Tips
1.Start With Oatmeal
Though it may not seem like the most obvious tip, oatmeal is extremely hydrating! Oats expand to absorb whatever water or milk they are soaking in, which not only keeps you properly hydrated but also helps you feel fuller for longer. If it's too hot for a warm breakfast, try overnight oats, which are served cold but pack in all of the same health benefits.
2. Eat Water-Rich Vegetables and Fruits
Some fruits and vegetables are higher in water content than others, so try to work those into your diet as much as possible during the hot summer months. Water-rich produce includes:
Watermelon

Tomatoes

Zucchini

Pineapples

Cantaloupe

Peaches

Strawberries

Leafy greens

Cucumbers

Radishes

Celery

Bell peppers
Smoothies, salads and even chilled summer soups, like gazpacho, are amazing ways to get a boost of hydration in your daily meals!
3. Work Liquids Into Your Routine
According to the Journal of Nutrition, Health and Aging (JHNA), it's recommended that seniors consume a minimum of 1.7 liters of water per day – this translates to about 58 fluid ounces, or just over 7 cups. To help yourself remember to do this, commit your 7-8 daily glasses of water to your routine. For example, have a glass first thing when you wake up, after you get ready for the day, when you take your medication, before you leave the house, with each meal, and so forth.
4. Try Flavored Water
Some people don't drink enough water because they don't like the taste or find it too bland. If this is the case, try adding some flavor with fresh fruit or even a small splash of fruit juice. If you're really not a fan of water, you can supplement a bit with clear broths, frozen ice pops, coconut water, or sports drinks. Just keep in mind that nothing is as important as simple, pure water, so do your best to make it a priority!
5. When It's Too Hot, Stay Indoors
Some days are too hot, to the point where it's not safe to be outside – especially for an extended period of time. The sun is particularly strong between 10AM and 2PM, so if it's a scorcher, stay inside in an air-conditioned space. Even if it means planning your outdoor activities for early morning or evening and going to the mall or a movie theater for the afternoon, trust that this decision could save you the risk of dealing with dehydration.
Cumberland Crossing by OceanView
Cumberland Crossing by OceanView is an active retirement community located in beautiful Cumberland, Maine. We are proud to offer two spacious, customizable cottage floor plans to choose from with an inclusive monthly maintenance fee. Leave behind the burdens of homeownership to simply enjoy your hard-earned retirement years! To learn more about our community at Cumberland Crossing, please contact us to schedule a tour today!
https://www.cumberlandcrossingrc.com/wp-content/uploads/2022/06/delaney-van-MvCW2PE9Tbg-unsplash-scaled.jpg
1707
2560
Callie Walker
https://www.cumberlandcrossingrc.com/wp-content/uploads/2021/05/cumberland-300x116.png
Callie Walker
2022-06-10 08:54:00
2023-06-13 14:26:18
How to Stay Hydrated When It's Hot Outside