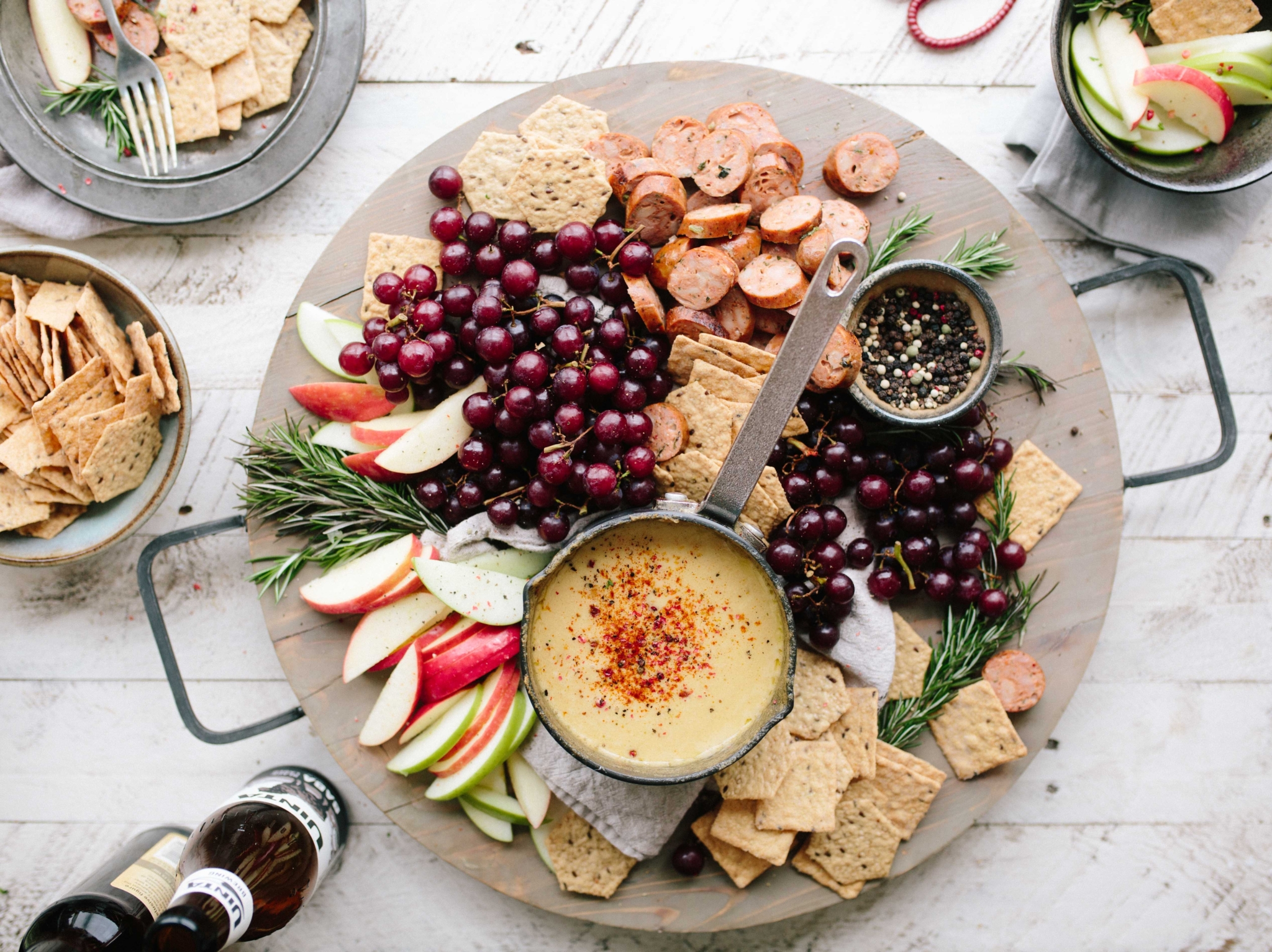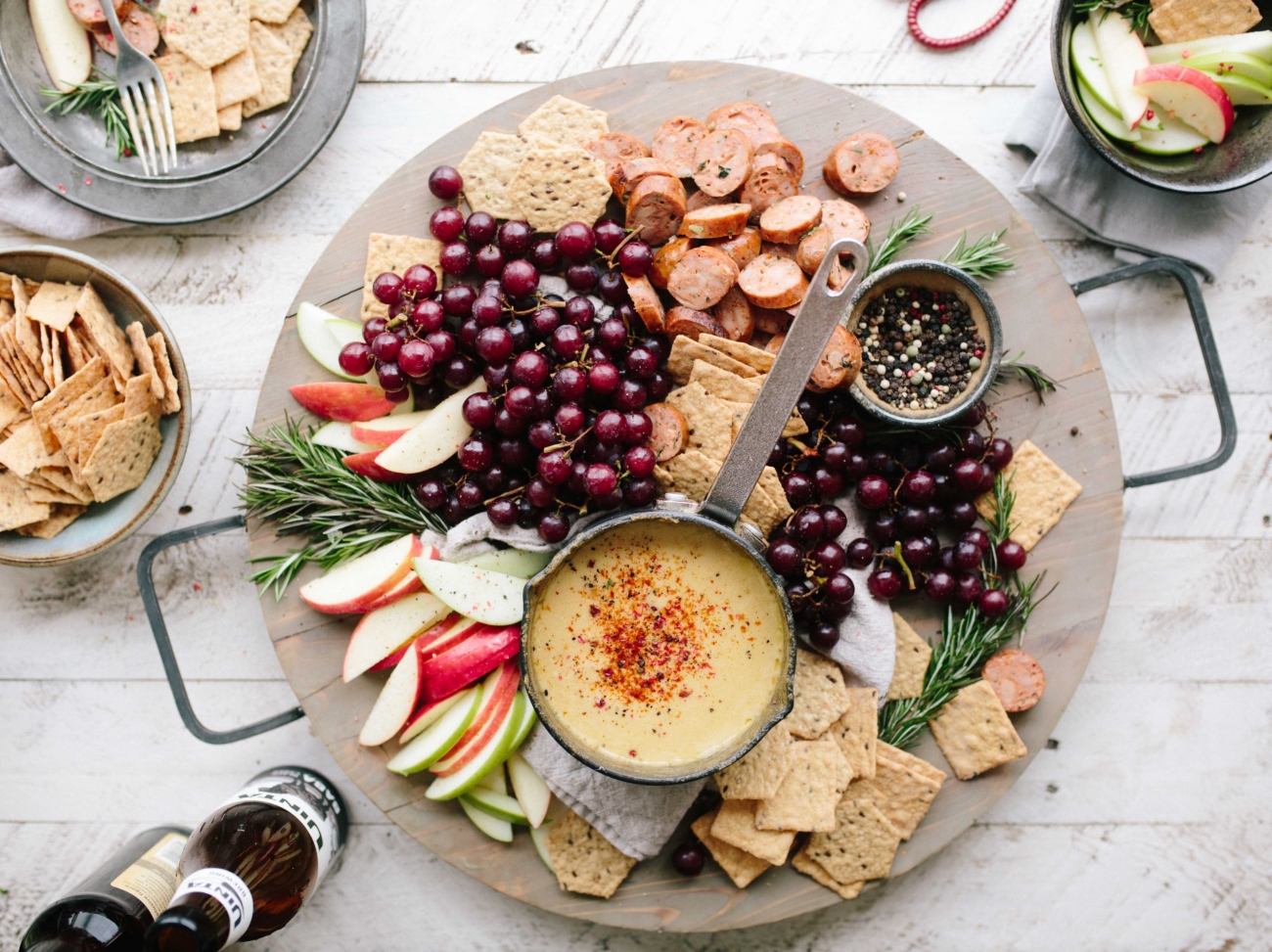 The holiday season is nearly upon us, and with this time of year comes holiday events! Dinner parties, potlucks, gift swaps, and big meals with loved ones means one thing – a lot of cooking! Luckily, there are some amazingly simple, delicious and cheap holiday appetizers that are sure to "wow" guests. All it takes is a few key ingredients and just a little time in the kitchen, which means more time for you to enjoy time with family and friends.
Keep reading below for some of our favorite appetizer recipes to try this holiday season!
1. Classic Deviled Eggs
Deviled eggs are exactly that – devilishly good. It's a straightforward formula that packs a lot of punch, resulting in these tangy, perfectly creamy delights! Plus, the unexpected addition of pickle juice makes these borderline addicting. With only a few steps total, including boiling the eggs, you'll have them plated in no time at all.
To view the recipe, please click here: The Modern Proper
2. Rosemary Balsamic Meatballs
Meatball appetizers are a classic holiday appetizer that are always a crowd-pleaser – they are versatile, savory, and the perfect bite-size. This easy recipe combines a savory yet sweet combination of balsamic and herbs that is truly unbeatable. The best part? Not only are these meatballs healthy, but they are done in less than 30 minutes!
To view the recipe, please click here: Fit Foodie Finds
3. Easy Stuffed Mushrooms
Another traditionally delicious and cheap holiday appetizer, stuffed mushrooms are a wonderful vegetarian option. They are super easy to prepare – you can stuff them ahead of time and simply pop them in the oven just before you leave, so they are still hot when you arrive at your destination. Full of herby, garlicky cheese, these will be gone before you know it!
To view the recipe, please click here: Delish
4. Cheesy Garlic Pull-Apart Bread
This may be the most simple recipe we've included, and we guarantee it will be one of the fastest appetizers to go at your next holiday event! This pull-apart bread consists of pre-baked bread, cut into "share and tear" bites and stuffed with gooey, garlicky cheese. With all the time you save putting this together, you could even whip up a couple of dipping sauces to go with it, but trust us when we say it's just as good on its own!
To view the recipe, please click here: Delish
5. Cream Cheese Jalapeño Poppers
Jalapeño poppers can be made several different ways – some are fried, others breaded, some with bacon added, some without. However you make your poppers, there is no wrong way to do it! This particular recipe calls for a bright, cream cheese filling complete with garlic, lime zest and scallions and – you may have guessed it – wrapped with bacon! You can make these vegetarian as well – simply skip the bacon step. The creaminess combined with spice makes these truly delectable and cheap holiday appetizers!
To view the recipe, please click here: NY Times Cooking
6. Caramelized French Onion Dip
Though French onion dip isn't usually the most beautiful appetizer on the table, it will probably be one of the fastest foods devoured – and for good reason! It's rich, creamy, and so delicious with any dipping vessel you choose. This caramelized version takes the recipe up a notch, giving it a golden hue and fragrant aroma that is simply perfect. Once you caramelize the onions, essentially all you have to do is combine the rest of the ingredients – it's that simple!
To view the recipe, please click here: Pinch of Yum
7. Warm Spinach Artichoke Dip
You've probably been to an event that has the store-bought version of spinach artichoke dip: chilled, packed with mayo, and a little sad-looking. This is not that recipe! Melty, creamy, and packed with flavor, this cheesy dip goes with just about anything. This baked spinach artichoke dip is sure to be the life of the party!
To view the recipe, please click here: Cooking Classy
8. Goat Cheese Crackers with Hot Pepper Jelly
This "recipe" is so easy, we aren't even sure if we should call it a recipe. It takes a mere two ingredients: goat cheese and hot pepper jelly (plus crackers for dipping). While you may be unsure about this flavor pairing, you will understand the magic when you take a bite. Fresh, creamy goat cheese combined with spicy-sweet hot pepper jelly offers the perfect amount of heat and tang. You can't go wrong!
To view the recipe, please click here: Food Network
9. Maple Thyme Baked Brie
Forget assembling an expensive cheese board this holiday season – instead, lean into the beauty of baked brie. One of the easiest, fastest appetizers to put together, this will be gone in a flash! Simply bake a round of brie in the oven for 15 minutes, set it up on a planner surrounded by crunchy crackers or crisps, and you're done! You could even add to this with various jams, jellies or even bake it inside of a puffed pastry. We promise it will be delicious no matter how you make it!
To view the recipe, please click here: Recipe Tin Eats
10. Baked Coconut Shrimp
Fried shrimp is a Maine summer staple, so we figured we would take it up a notch for the winter version: crunchy, mouthwatering baked coconut shrimp! This recipe is gluten-free, low-carb and takes virtually no time to pull together. Baking the shrimp is not only easier, but it's healthier too! A little savory, a little sweet, and VERY addictive, you'll want to keep this recipe in your rotation.
To view the recipe, please click here: The Modern Proper
Cumberland Crossing by OceanView
Our active retirement community at Cumberland Crossing allows you to spend your hard-earned retirement years doing what you love! With our inclusive monthly maintenance fee, you can leave stress behind and focus only on what brings you joy – especially spending time with loved ones this holiday season.
We offer two customizable, solar-powered cottage floor plans to choose from, so you can feel completely at home – without the upkeep or maintenance! To learn more about our wonderful community at Cumberland Crossing, please contact us today.
https://www.cumberlandcrossingrc.com/wp-content/uploads/2021/11/brooke-lark-C1fMH2Vej8A-unsplash-scaled.jpg
1917
2560
Callie Walker
https://www.cumberlandcrossingrc.com/wp-content/uploads/2021/05/cumberland-300x116.png
Callie Walker
2021-11-17 17:58:47
2023-08-19 11:13:25
10 Delicious and Cheap Holiday Appetizers to Bring to Your Next Event