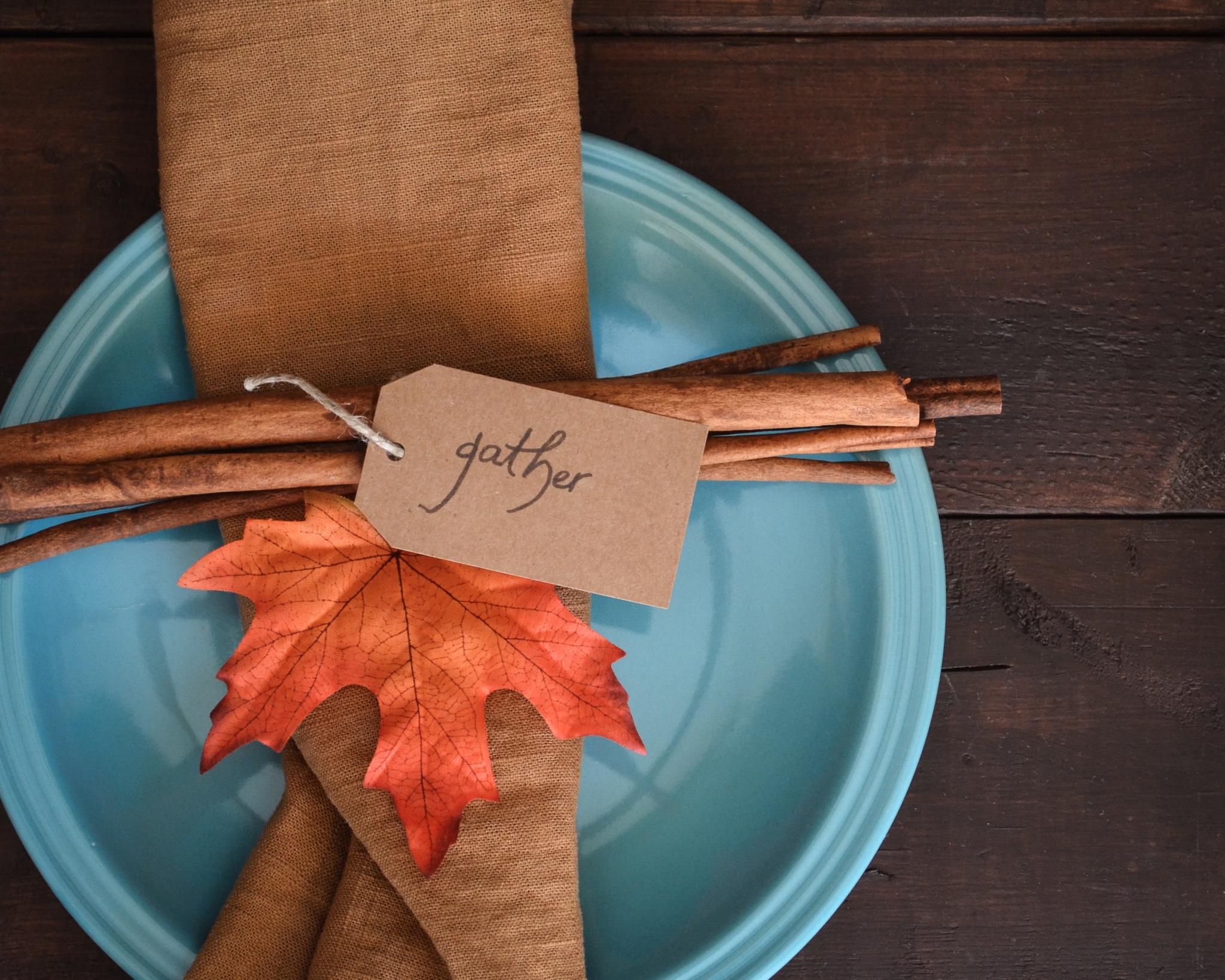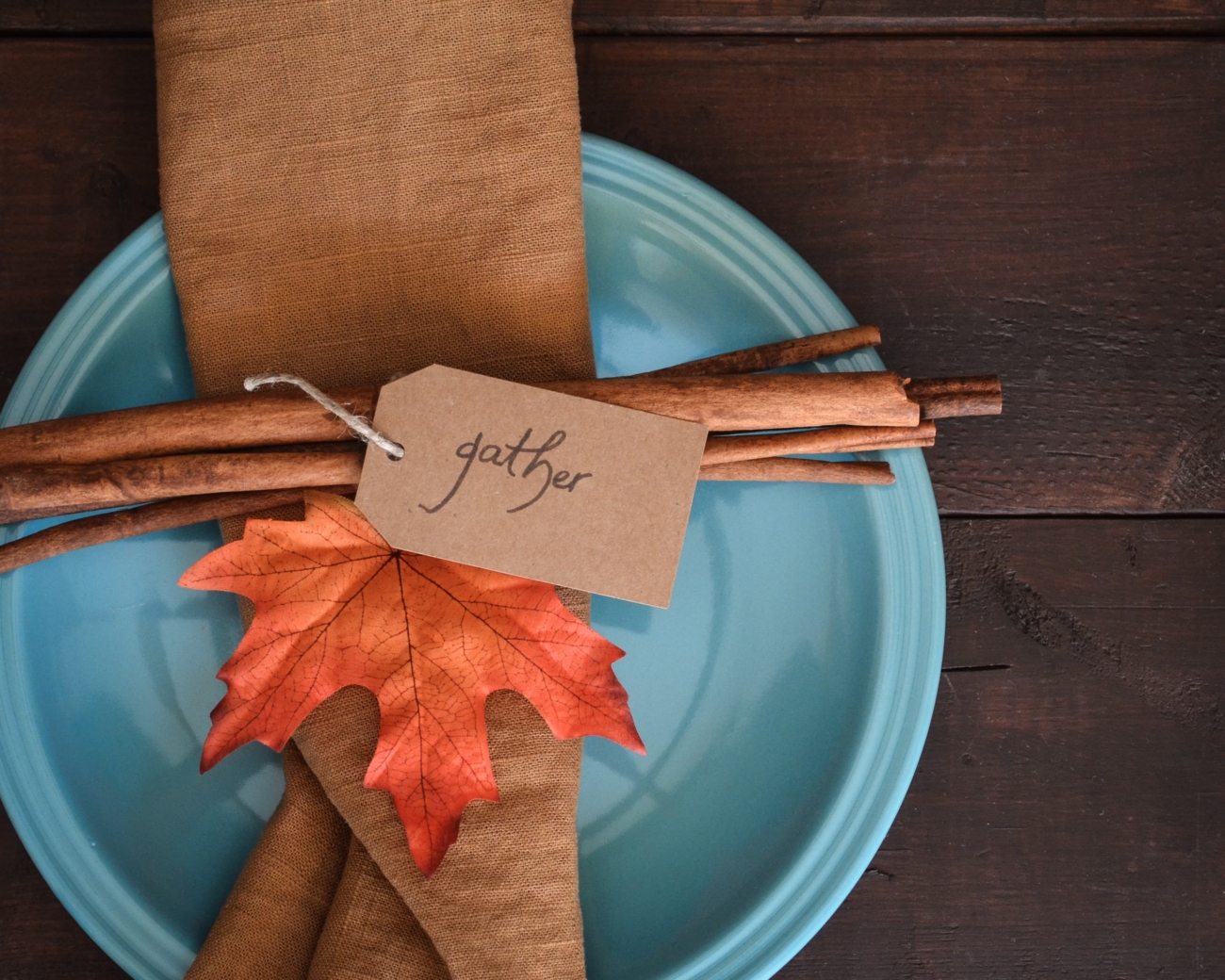 With Thanksgiving coming up in a few weeks, now more than ever is a time to reflect, be present, and practice gratitude. There is no better way to get excited for the upcoming holidays, regardless of how you choose to celebrate them this year, than with some easy, beautiful homemade decorations. Not only will these do-it-yourself projects not break the bank, but they are also a fun activity to do with friends or family (socially distancing, of course)! Below, we've rounded up some of our favorite DIY Thanksgiving decoration ideas to try this year.
Gourd Table Runner
Multi-colored gourds are easy to source, inexpensive and add a natural pop of color to your tabletop. Pick out several gourds of varying shapes, colors and sizes and place along the center of your table, surrounded by greenery and other festive additions such as dried Indian corn. This runner is sure to wow your guests!
Incorporate Fall Fruits
The lush jewel tones of fall fruits make for a breathtaking centerpiece, especially if you're in a pinch or decorating at the last minute. Whether stacked on a cake stand, arranged in a large bowl or scattered throughout the center of your table alongside greenery, it's hard to go wrong. Be sure to go with seasonal fruits such as apples, pomegranates, persimmons and pears. 
Pinecone Garland
Pinecones are one of the easy ways to amp up fall festivity for Thanksgiving. In fact, take a nature walk through any forest or preserve and you could probably source these yourself! If you can't find these outside, don't worry – you can also order them online or likely find them at your local dollar store!
Using burlap or jute rope as the garland base and tiny hooks attached to each pinecone, this DIY project is straightforward and ends up being a textured, expensive-looking finished product! 
To see the full list of instructions, click here: Redeem Your Ground
Tip: Have extra pinecones leftover? Take a large wooden bowl, place a glass case or votive in the center with a candle inside, and surround the vase with pine cones. These can also make a gorgeous centerpiece! 
Walnut Votives
These nutty candles make for another stunning, easy piece of decor that can be placed anywhere in your home for a little extra festivity. Simply put a candle in a glass vase or votive and fill the empty space with shelled walnuts, about halfway to the top. This will hold your candles in place!
Bundled Harvest Wheat
Decorating with wheat is truly getting the most bang for your buck! Dried harvest wheat can be found at most farm stands for next to nothing, and the impact of a bundle of these is striking. There is so much you can do with wheat! A few ideas include:
Bundle together with a simple ribbon and place standing up as a centerpiece

Place bundle in a vase and fill the bottom with a package of fresh cranberries for a pop of color

Place in a vintage pitcher for a rustic look
Indian Corn Wreath
This wreath explodes with texture and those moody autumn colors and is SO easy to make. It's definitely not for the faint of heart, but this easy DIY makes a big impact. Choosing different colored mini corn, place in a circle along a straw or rattan wreath with the tips of the corn facing inward and evenly aligned around the edges. The goal is to have the stalks facing outward, almost making it look like a sun! This stunning wreath is sure to bring in compliments from your neighbors!
To see the full tutorial, click here: StoneGable
Cumberland Crossing by OceanView is an active retirement community located in historic Cumberland, Maine, offering sustainable, maintenance-free living for the 21st century. To learn more about our community or see our custom-built cottages, please contact us today.
https://www.cumberlandcrossingrc.com/wp-content/uploads/2020/11/debby-hudson-pkRnhm60ew-unsplash-scaled.jpg
2048
2560
Callie Walker
https://www.cumberlandcrossingrc.com/wp-content/uploads/2021/05/cumberland-300x116.png
Callie Walker
2020-11-10 08:31:09
2023-06-13 14:14:48
DIY Thanksgiving Decoration Ideas For Your Home