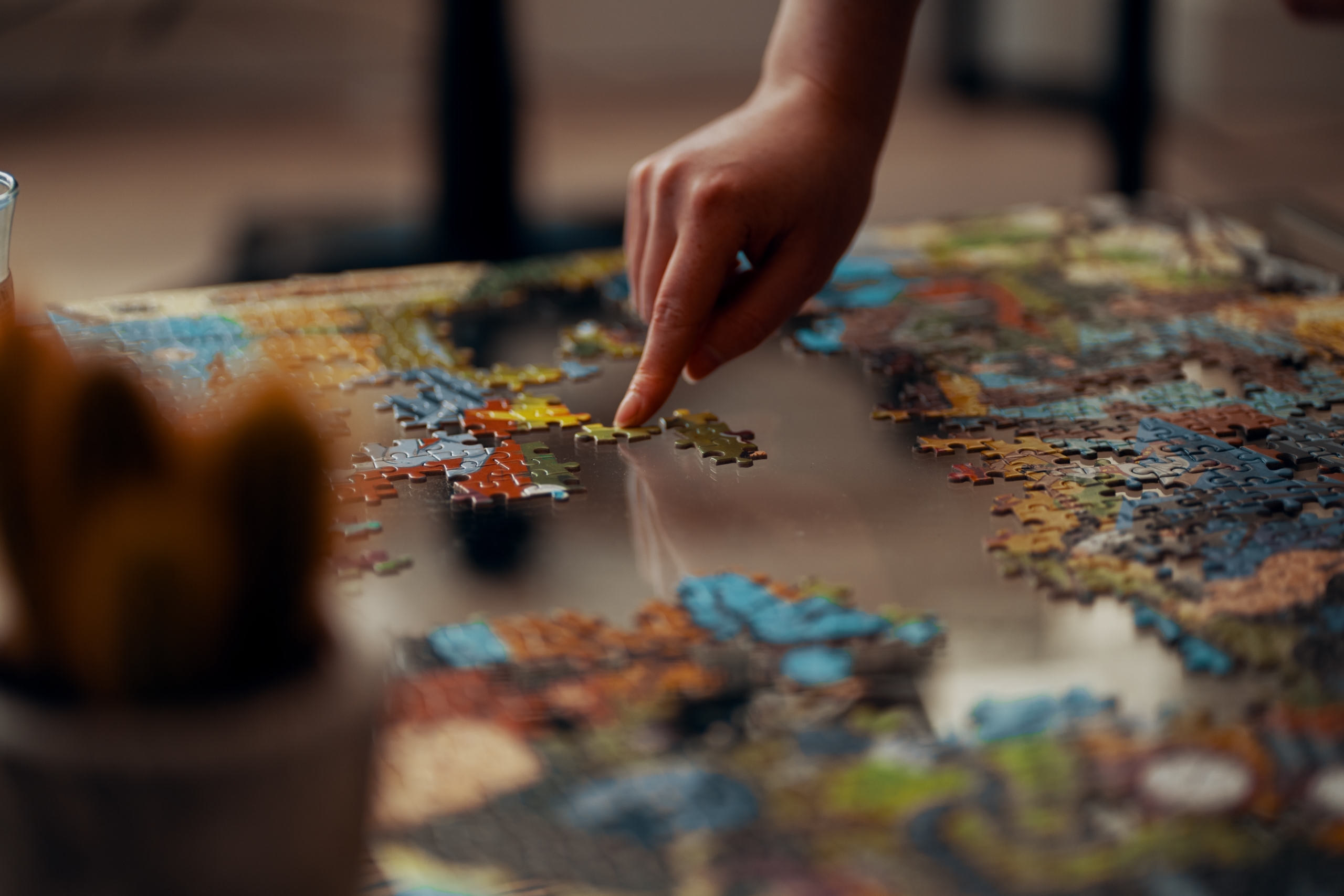 As we get older, the brain can start to naturally lose volume and blood flow, leading to memory lapses, forgetfulness and all the other frustrating (but common!) parts of aging. Similar to the way physical activity builds muscle in your body, exercising your brain can strengthen it to help you stay keen! The best way to do this is by keeping your mind active and making brain health a priority. If you're wondering how to keep your mind sharp as you age, you're in luck! We've put together some helpful ways to stimulate your brain.
1. Daily Writing
Writing is an incredible opportunity to strengthen memory recall. Whether you're jotting down your to-do list, documenting the details of your day in a journal, or even penning a memoir, take some time each day to write. It can be with a pen and paper or typing on a computer – whatever your preferred method, the positive impact of daily writing is the same!
2. Eat Nourishing Foods
A diet of nourishing, whole foods is essential to our well-being, particularly as we age. Plus, what you eat can make a major difference in your mental clarity, memory and brain function! Prioritize fresh produce, whole grains, lean meats, and fish – especially those rich in Omega-3 fatty acids, like salmon or mackerel – to help keep your mind sharp. 
Tip: A great way to make sure you're getting the most nourishing foods is to shop your local produce by season. This ensures fruits and vegetables are at their peak!
3. Get Plenty of Rest
We've said it before and we'll say it again: getting a good night's sleep is one of the absolute best things you can do for both your mind and body. Sleeping a minimum of eight hours per night can help boost creativity, improve memory retention, and increase alertness; in fact, studies show that you retain 40% less information when your brain is sleep deprived.
4. Try a New Hobby
Consistently challenging your brain is essential to staying sharp, and one of the most fun ways to do that is by trying out a new hobby! The possibilities are truly endless when it comes to new activities to experience – from picking up a new language or delicious recipe to learning how to play an instrument, you can keep your brain stimulated while having a great time!
5. Prioritize Puzzles
Not only are puzzles fun and engaging, but they are also imperative for cognitive function. The problem-solving and memory recognition skills that come from playing brain games like crossword puzzles, chess, Sudoku, or word searches can help keep your brain sharp. Try for at least one puzzle per week, though we guarantee once you start it will be hard to stop!
6. Exercise Regularly
It's no secret that regular physical activity is important for your body, but did you know that it's great for your brain too? Exercise helps maintain blood flow to the brain, reducing the risk for high blood pressure, which is known to be associated with cognitive conditions like dementia.
Cumberland Crossing by OceanView
Our active senior living community at Cumberland Crossing by OceanView is truly retirement living for the 21st century. With two customizable cottage floor plans and a manageable monthly maintenance fee, leave the stress of homeownership behind and simply enjoy your retirement years – the world is your oyster!
To learn more about our community at Cumberland Crossing, please contact us today.
https://www.cumberlandcrossingrc.com/wp-content/uploads/2022/09/ross-sneddon-sWlDOWk0Jp8-unsplash-scaled.jpg
1707
2560
Callie Walker
https://www.cumberlandcrossingrc.com/wp-content/uploads/2021/05/cumberland-300x116.png
Callie Walker
2022-09-14 17:20:03
2022-09-14 17:20:03
How to Keep Your Mind Sharp As You Age