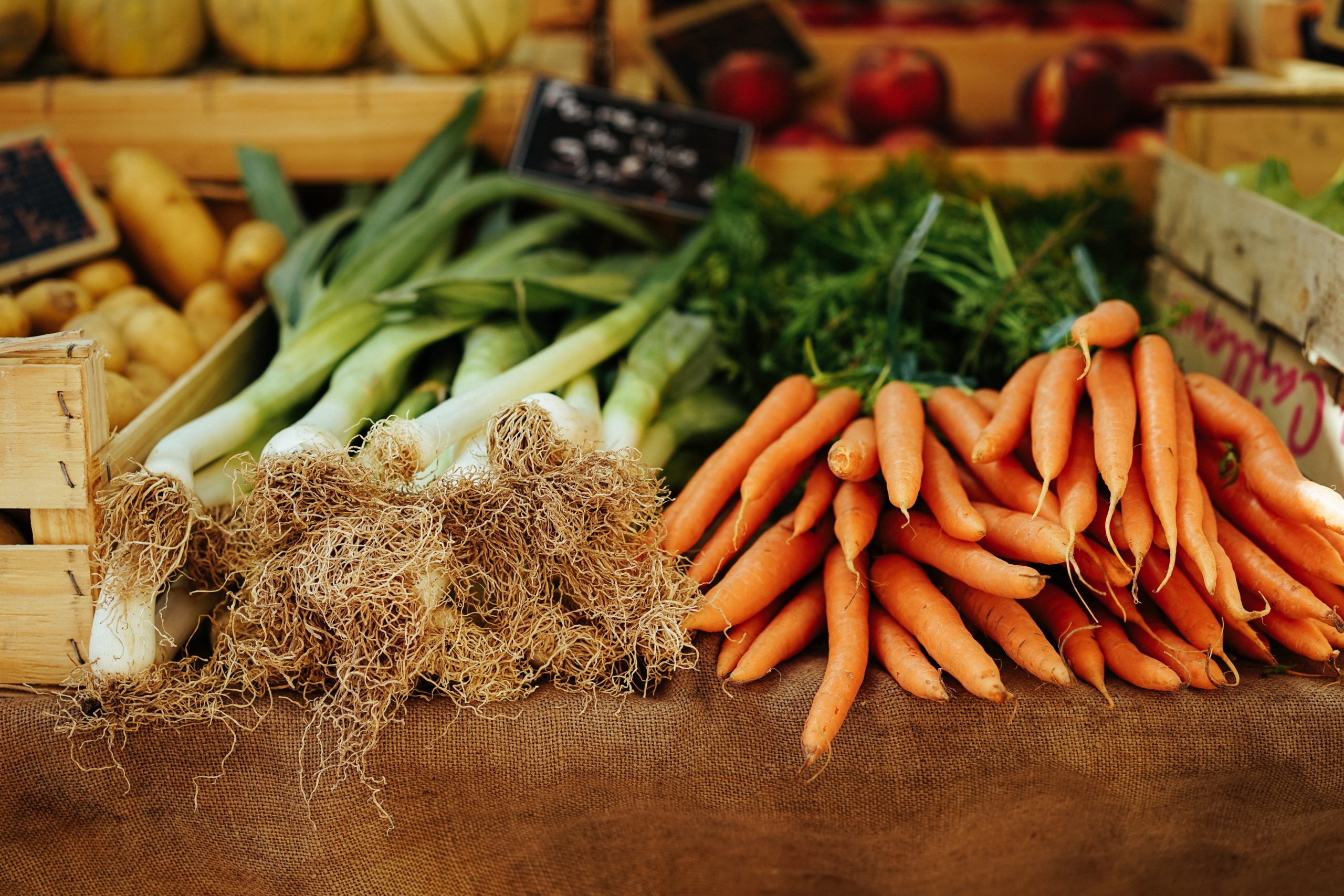 Eating seasonally has nearly endless benefits. Not only is it an amazing way to take advantage of the abundant produce Maine has to offer, with each season producing a variety of fresh fruits and vegetables; it also supports local agriculture. Staying healthy and nourishing your body while giving back to the community is a win-win! Keep reading as we explore the advantages of eating seasonally and dive into what vegetables are in season in Maine in September. 
Why You Should Eat Seasonal, Local Produce
Unbeatable flavor and nutritional value – Going to the grocery store for your shopping is convenient, there's no doubt about it. And while a chain store can be great for essentials, there is nothing quite like sourcing your produce from Maine farmers' markets! When you eat vegetables that are local and in season, you are getting the most nutritious, delicious version available because they are harvested at peak ripeness. 
Support your community – Besides the incredible health benefits, buying from local farmers is good for the economy because it keeps money within your community! Farmers that grow, process and distribute within Maine create jobs and help to stimulate the local economy. It's also a great way to go green, as it cuts out the middleman, travel expenses and carbon emissions, which is better for the environment! 
Understand what you're eating – When you purchase your vegetables from a local grower, there is a certain level of transparency and integrity – you know exactly where your food is coming from. This dialogue gives you the opportunity to inquire about crops, how they were harvested, and really understand what you're going to be eating!
Maine Vegetables in Season in September
There are countless fresh vegetables available in Maine in September, particularly root vegetables like potatoes, beets and turnips, and cruciferous vegetables such as kale and cabbage. According to the Maine Organic Farmers and Gardeners Association (MOFGA), the full list of Maine seasonal veggies for September includes the following:
Beans

Beets

Broccoli

Cabbage

Carrots

Cauliflower

Celery

Chard & Swiss chard

Corn

Cucumbers

Delicata squash

Eggplant

Fennel

Garlic

Greens

Herbs

Kale

Lettuce

Onions

Peppers

Potatoes

Pumpkins

Scallions

Spinach

Squash

Tomatoes

Turnips

Zucchini
There are certain foods that can be produced in Maine all year long – 20 of them, in fact! Referred to by MOFGA as the "Maine Local 20," the complete list includes produce, protein, grains and sweeteners, meaning you can stay healthy and eat a balanced local diet year-round! The vegetables listed on Maine's Local 20 list are:
Beets

Cabbage

Carrots

Garlic

Onions

Potatoes

Salad Greens

Tomatoes

Winter Squash
Cumberland Crossing by OceanView
At Cumberland Crossing, our community offers active retirement living for the 21st century! With two customizable solar-powered cottage floor plans and an inclusive monthly maintenance fee, you can spend your retirement years doing what you love, like gardening, traveling, or just relaxing!
To learn more about our active retirement community at Cumberland Crossing, please contact us today!
https://www.cumberlandcrossingrc.com/wp-content/uploads/2021/09/peter-wendt-r5KSMkyoSc-unsplash-1-scaled.jpg
1707
2560
Callie Walker
https://www.cumberlandcrossingrc.com/wp-content/uploads/2021/05/cumberland-300x116.png
Callie Walker
2021-09-21 18:59:16
2021-09-21 18:59:16
Eating Locally: What Vegetables Are in Season in Maine Right Now?