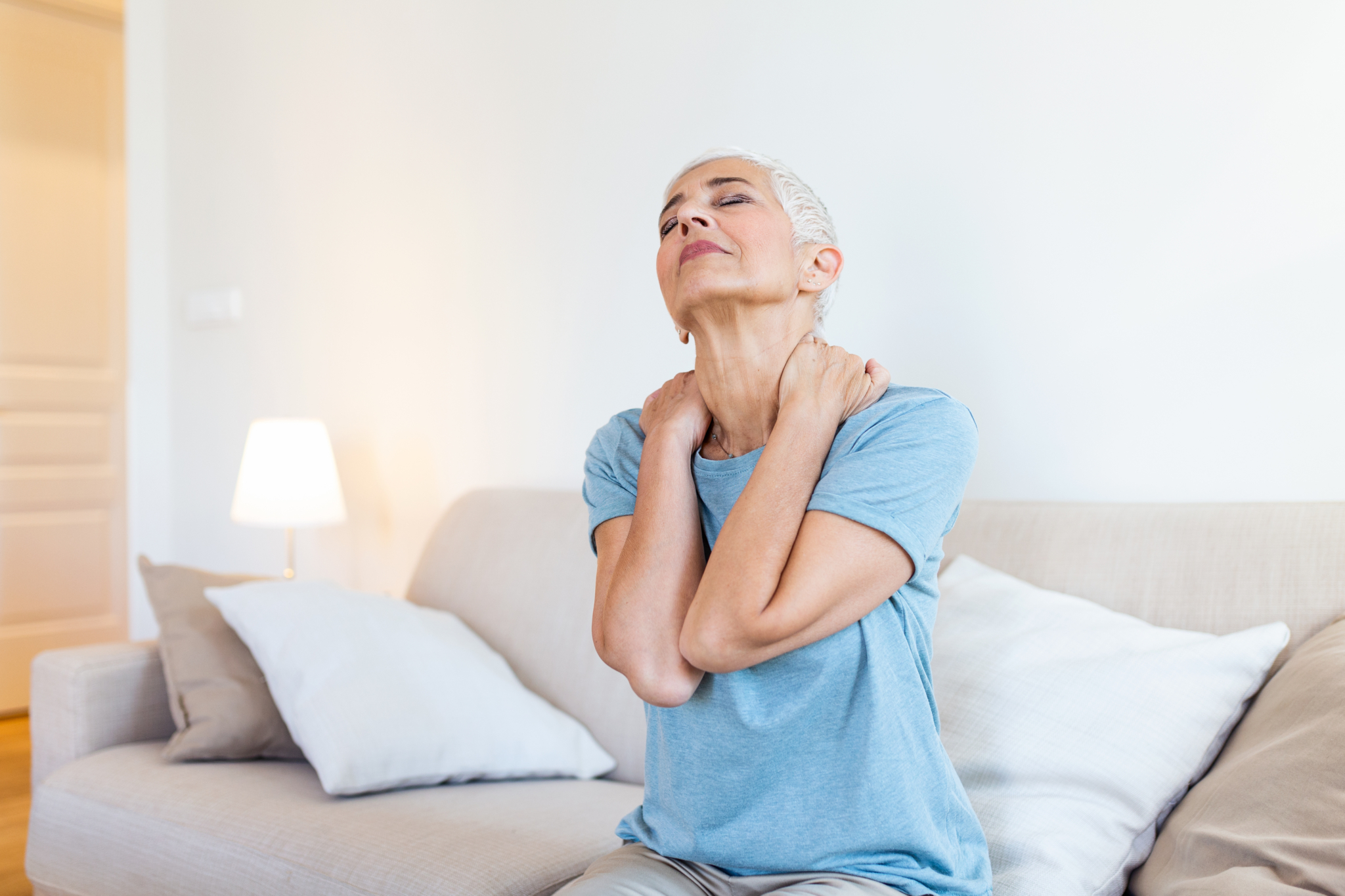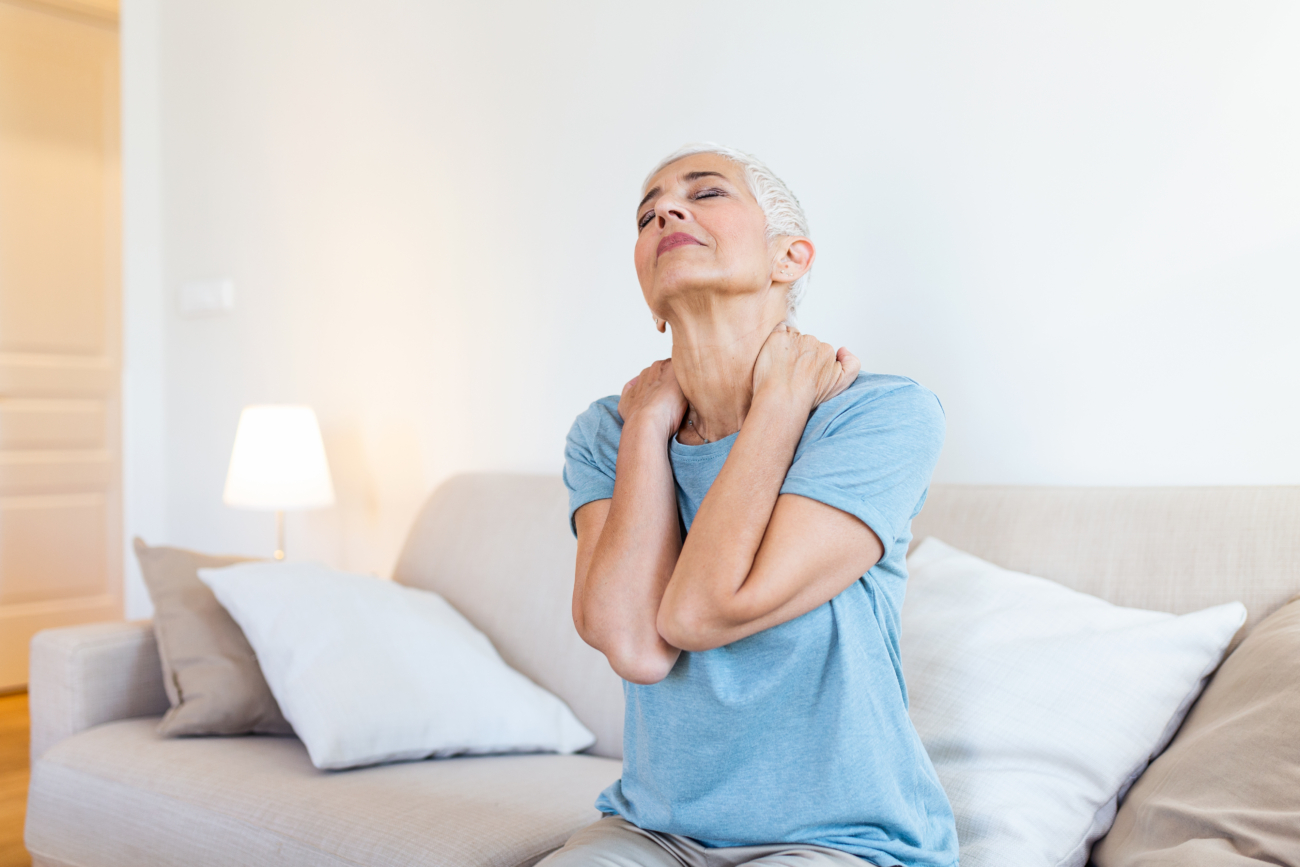 Osteoporosis is a common health concern we all face as we age, especially since there is not one single cause but many possible factors at play. Some of these factors are beyond our control, such as age and gender, but others can be managed with proper care. The best thing we can do to protect our bones as we get older is learn how to take an active role in maintaining our bodies! Below, we explain the impact of osteoporosis in seniors and the steps you can take to keep bones strong and healthy.
What Is Osteoporosis?
Osteoporosis is a disease that causes bones to become brittle or weak. Commonly called a "silent" disease due to its lack of symptoms, many individuals – especially seniors – may not even know they have it until a broken bone occurs. Osteoporosis can impact a person's bone regeneration and strength, affecting one's ability to walk due to the higher risk of bone fracture around the pelvis, hip and spine. 
According to the National Council on Aging, osteoporosis affects about 54 million people in the U.S., with women being four times more likely to develop this condition. 
Osteoporosis In Seniors: Risk Factors, Prevention and Treatment
If you think you may be suffering from osteoporosis or have medical concerns, please contact your primary care provider to discuss next steps.
Risk Factors
As we mentioned, osteoporosis can be tricky to avoid because there are many known risk factors, some in our control and others not. Common risk factors can include the following:
Family history

Body stature and weight

Smoking

Excessive alcohol use

Lack of exercise

Nutritional deficiencies

Medical conditions, such as thyroid disorders, rheumatoid arthritis, Celiac disease, blood diseases, strokes, or weight loss surgery

Certain medications, such as anti-seizure medicine, hormone treatments, steroids, or chemotherapeutic drugs
Prevention and Treatment
Osteoporosis diagnosis requires a simple, quick and painless bone density test that gives you more detailed information about the state of your bone health. There is no "blanket" treatment for osteoporosis, but instead is made up of a customized combination of medications and lifestyle changes. 
Some common ways you can help prevent osteoporosis includes the following:
Try Supplements – Calcium and vitamin D are two supplements that can seriously help prevent or ease the effects of osteoporosis. It's easy to take multivitamins that give you an extra boost of these nutrients. Just make sure to check with your doctor before adding any new supplements to your routine!

Limit Alcohol, Caffeine and Tobacco – Whether you have osteoporosis or are concerned about developing it, one of the best things you can do is limit caffeine, alcohol intake and avoid using tobacco products. This is a great healthy habit for overall wellness, too!
Commit to Regular Exercise – Exercise is extremely important for maintaining overall health, particularly as we age, helping to relieve pain, improve balance, and boost strength in muscles. But did you know it can also help prevent bone loss? Light physical activities such as dancing, jogging, walking, hiking or even golfing are great ways to stay fit!
Prevent Falls – This is perhaps our most important tip. You can ensure that the inside and outside of your home are safe to prevent falls that could exacerbate osteoporosis and lead to additional health issues. This could include simple tasks such as keeping common areas free of clutter (such as electrical cords or dog toys), using non-skid floor mats, wearing sturdy shoes with non-slip bottoms, and making sure there is plenty of lighting throughout your home.
Cumberland Crossing by OceanView
Cumberland Crossing is an active retirement community located in picturesque Southern Maine, providing you retirement living for the 21st century! We offer two spacious, energy-efficient cottage floor plans with the ability to customize. With a manageable monthly maintenance fee, simply enjoy your hard-earned retirement years without the stress of homeownership.
To learn more about our community, please contact us at Cumberland Crossing today to schedule a tour!
https://www.cumberlandcrossingrc.com/wp-content/uploads/2023/04/AdobeStock_379294741-scaled.jpeg
1707
2560
Callie Walker
https://www.cumberlandcrossingrc.com/wp-content/uploads/2021/05/cumberland-300x116.png
Callie Walker
2023-04-19 17:11:26
2023-06-13 14:27:29
Osteoporosis in Seniors: What You Should Know