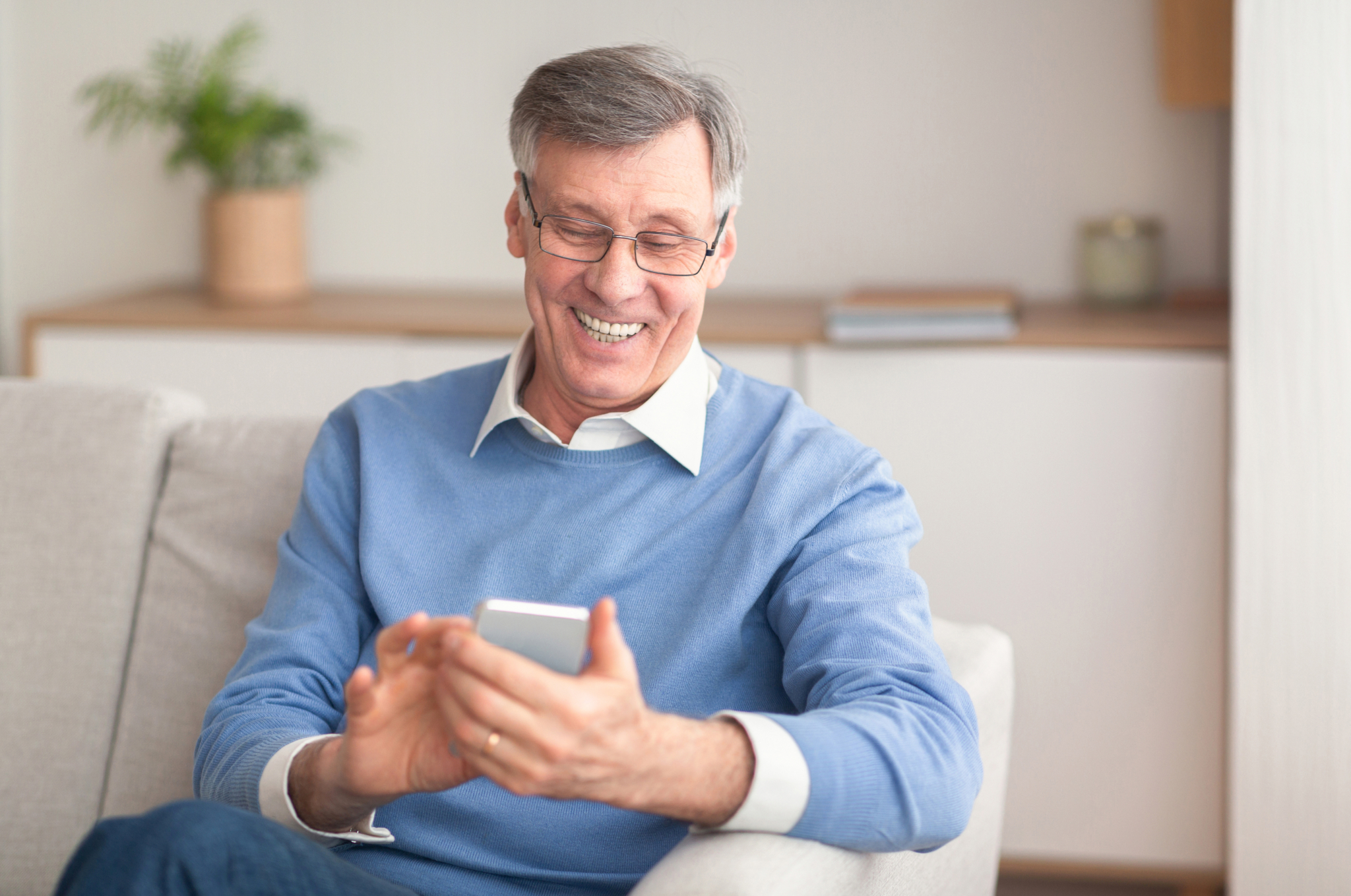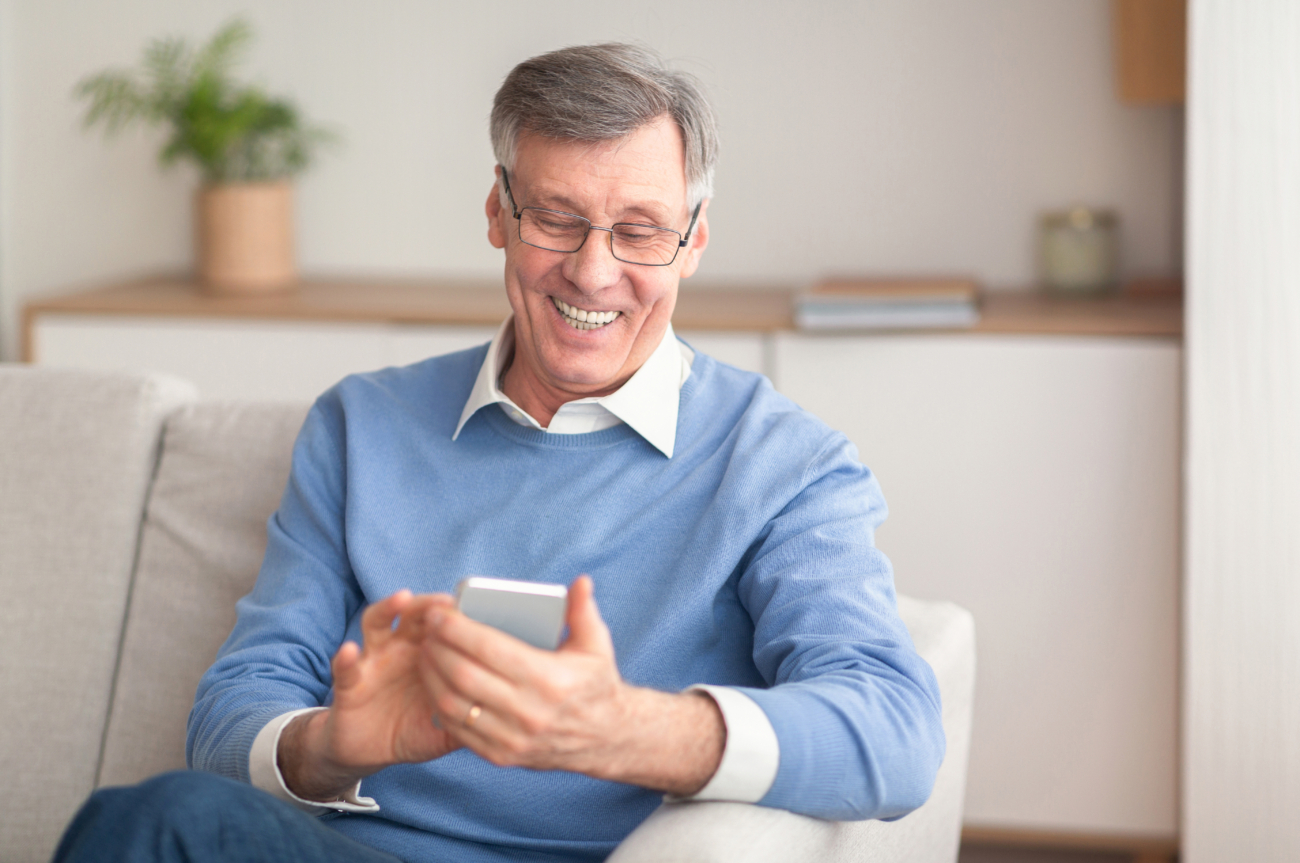 We all have some level of memory loss as we age – it's just part of life! According to the National Institutes for Health, about 10% of seniors over the age of 65 have mild cognitive impairment and about 40% have some memory loss. Luckily, there are many ways we can keep our brains active and sharp to help stave off the effects of age-related cognitive impairment, one of the most popular being mobile games for seniors. 
How Mobile Brain Games Can Support Memory
It can be frustrating to experience the impact of aging on our brain, with effects including forgetfulness, memory lapses and slower processing skills. Working to stimulate your brain  with mobile brain games can be incredibly beneficial in several ways:
Learn new information (and actually retain it!)

Sharpen cognitive skills

Lessen isolation

Better decision-making

Improved organization

Boosted confidence 
In this day and age, our phones are an incredible piece of technology that we can use to our advantage. There are nearly endless apps we can utilize on our smartphones, including hundreds of mobile games that are entertaining, thought-provoking, and surprisingly addicting. Keep reading for some of the best mobile games for seniors!
7 Enjoyable Mobile Games for Seniors
1. Solitaire
Solitaire, also commonly known as Patience or Klondike, is a classic computer game that has been popular since the inception of desktop computers in the 90s. Now, you can play solitaire wherever you are! 
Download the Google Play app here or the Apple app here.
2. Sudoku
This popular, stimulating numbers game is great "strength training" for your brain. Rather than purchasing paper Sudoku books, skip the hard copies and instead download it directly to your phone. The free Sudoku app is perfect for beginners and advanced players alike, and you can take it anywhere you go for a quick game!
Download the Google Play app here or the Apple app here.
3. Draw Something
Draw Something is a fun social app that encourages you to interact with either friends or other online players. This free app lets you doodle, sketch or even create beautiful digital works of art, with the point being for others to guess what your art is! This game is creative and so fun, you won't want to put it down.
Download the Google Play app here or the Apple app here.
4. Lumosity
Lumosity is a fun, challenging mental game that you can play anytime, anywhere! The free account offers up to 3 games per day, or you can invest in a paid subscription if you just can't get enough of the addictive games. Trust us – you'll have a hard time pulling yourself away from these challenges!
Download the Google Play app here or the Apple app here.
5. Scrabble GO
Scrabble is a classic board game we all know and love – now online for easier access and even more playing options! Scrabble GO offers an authentic crossword game experience that allows you to play with friends and family, which makes staying connected to your loved ones even easier. 
Download the Google Play app here or the Apple app here.
6. Words With Friends
Work to beat your family and friends in this exciting multiplayer word play game! Training your brain to choose the perfect word is exactly what your mind needs to stay sharp (and lead you to victory!) 
Download the Google Play app here or the Apple app here.
7. Wordle
Wordle is the hottest web-based puzzle game out there, and for good reason! Released in 2022 by The New York Times, each day the puzzle refreshes, allowing you to play a challenging game to figure out the word of the day. Though this game is very user-friendly, the puzzle itself can be tough, and nothing is more rewarding than figuring it out! This brain game technically isn't an app, but you can play it free online using this New York Times link!
Cumberland Crossing by OceanView
Cumberland Crossing by OceanView is an active retirement living community located in picturesque Southern Maine. Our two spacious, energy-efficient, customizable cottage floor plans and monthly maintenance fee allow you to leave the burden of homeownership in the past. Instead, enjoy retirement living for the 21st century!
To learn more about our community at Cumberland Crossing and schedule a tour, please contact us today!
https://www.cumberlandcrossingrc.com/wp-content/uploads/2023/04/AdobeStock_306949675-scaled.jpeg
1699
2560
Callie Walker
https://www.cumberlandcrossingrc.com/wp-content/uploads/2021/05/cumberland-300x116.png
Callie Walker
2023-04-25 20:29:05
2023-08-19 11:08:33
Sharpen Your Memory with These 7 Fun Mobile Games for Seniors