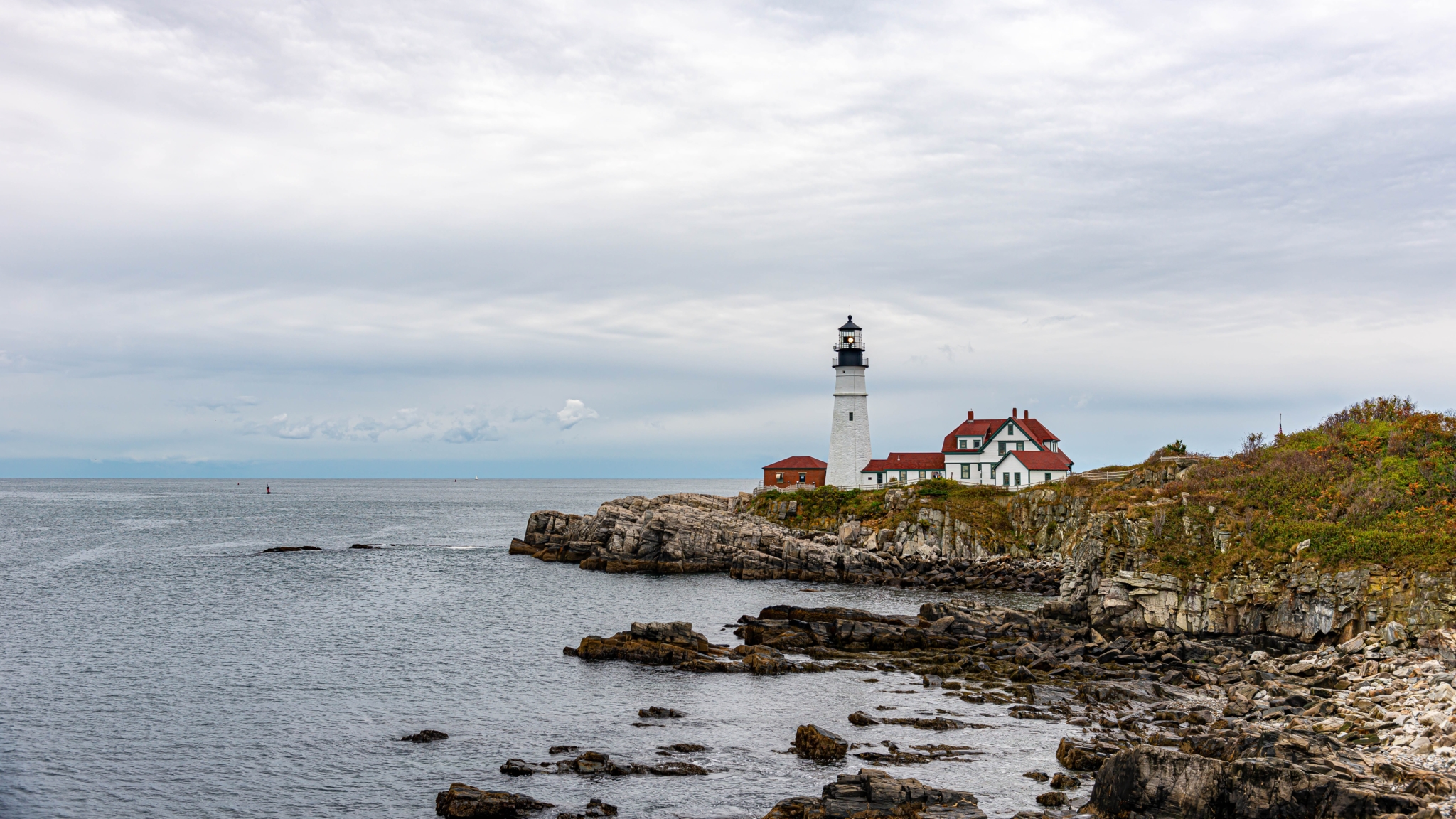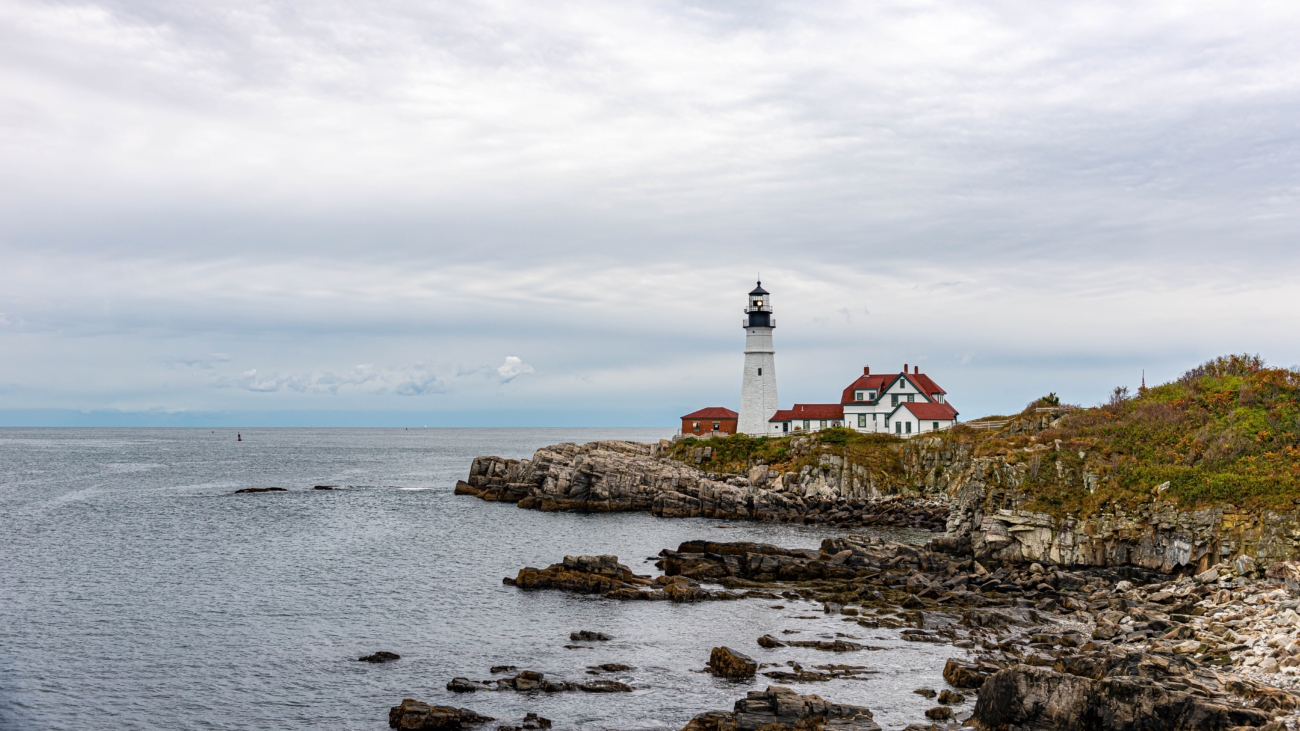 Retiring doesn't mean settling down – not by a long shot – but it does make you consider where you want to enjoy your free time. Maine is a very popular place for active seniors to retire, and for good reason. There are many, many advantages to living in Maine. If you are interested in retiring in the Pine Tree State, you're in the right place. Below, we've weighed some pros and cons of retiring in Maine!
PRO: Low Cost of Living
If you find yourself wondering, "Is Maine a good state to retire in?" this should be the first factor on your list of pros! In Maine, the cost of living is about 4% lower than the U.S. average in nearly every aspect, including transportation, utilities and housing options. Being such an affordable state means your hard-earned retirement income will go much further! 
PRO: Even Lower Crime Rate
Maine has consistently been ranked as the #1 safest state in the country! With the lowest property crime and violent crime rates, it's one less thing you need to worry about – and an easy choice to consider where you want to enjoy your active, retirement years. 
PRO: Incredible Healthcare
One of the amazing benefits of retiring in Maine is that our healthcare system is made up of some of the best hospitals and healthcare providers available. The cost of healthcare is only 0.1% higher than the U.S. average, so when considered with an overall lower cost of living, it's a valuable investment to your health and well-being.  
PRO: Breathtaking Landscapes & Scenery
Maine is renowned for being one of the most ruggedly beautiful places in the country. You can experience over 5,000 miles of craggy coast, stunning dense forests, untouched offshore islands, and rocky mountains. Each season brings raw beauty: the bright green and wildflowers of spring, balmy, salty summers, fiery foliage in the fall, and crisp sparking winters. Not to mention, the endless state parks and beautiful Acadia National Park are wonderlands ready to be explored!
PRO: Endless Attractions & Activities
If you're a senior looking for an active retirement lifestyle, Maine is the place to be! There are so many attractions for you to take advantage of, no matter what your interests. Many cities throughout the state, particularly Portland, offer an incredible local art scene that highlight Maine's contribution to American art throughout history. Portland's downtown Old Port has a unique array of delectable cuisine to choose from – you'll never get bored of the food scene here. Our ski mountains are some of the best on the East coast, including Sugarloaf, Sunday River, Mt. Abrams, and Saddleback Mountain – all within just a couple of hours from Portland. There are endless coastal towns to explore. You can truly make the experience of living in Maine whatever you'd like it to be! 
CON: High Property and Income Taxes
The rates of property and income taxes in Maine tend to be on the higher side, which can be challenging for some individuals. Maine does not tax Social Security income. The good news is this may not impact you directly. If you are retired and no longer working, the income tax shouldn't affect you. At our retirement community at Cumberland Crossing, taxes and insurance are both included, taking two more things off your list to worry about!
CON: Cold Weather
It's true that Maine's winter weather can get chilly with a lot of snowfall but it doesn't slow Mainers down. Roads are well-plowed and life goes on, just with a few extra layers! While the season is very beautiful with bright blue skies, there may be some worry related to safety when it comes to snow and ice. 
At Cumberland Crossing by OceanView, our customizable, energy-efficient cottages include all the amenities you could need for a Maine winter, including:
Gas fireplace in the great room

4-season sunroom

Attached garage with storage

Full service generator and electricity from solar panels  
Plus, with our 24-hour maintenance, you can rest assured that your cottage's driveway and walkways will be plowed, salted and safe for you to walk on. Taking the stress out of winter allows you to enjoy it for all its natural beauty!
Cumberland Crossing by OceanView
When it comes to the pros and cons of retiring in Maine, you can see there really are no cons! Cumberland Crossing by OceanView offers maintenance-free living for the 21st century, giving you the freedom to enjoy your active retirement lifestyle in Maine! Conveniently located in Cumberland, just a few minutes drive from Portland, you can enjoy everything our beautiful Pine Tree State has to offer. To learn more about our cottages, please contact us today!
https://www.cumberlandcrossingrc.com/wp-content/uploads/2021/02/stephen-walker-LuHUcUFuyb0-unsplash-1-scaled.jpg
1440
2560
Callie Walker
https://www.cumberlandcrossingrc.com/wp-content/uploads/2021/05/cumberland-300x116.png
Callie Walker
2021-02-10 21:58:38
2023-06-13 14:13:03
Pros (and Cons) of Retiring in Maine