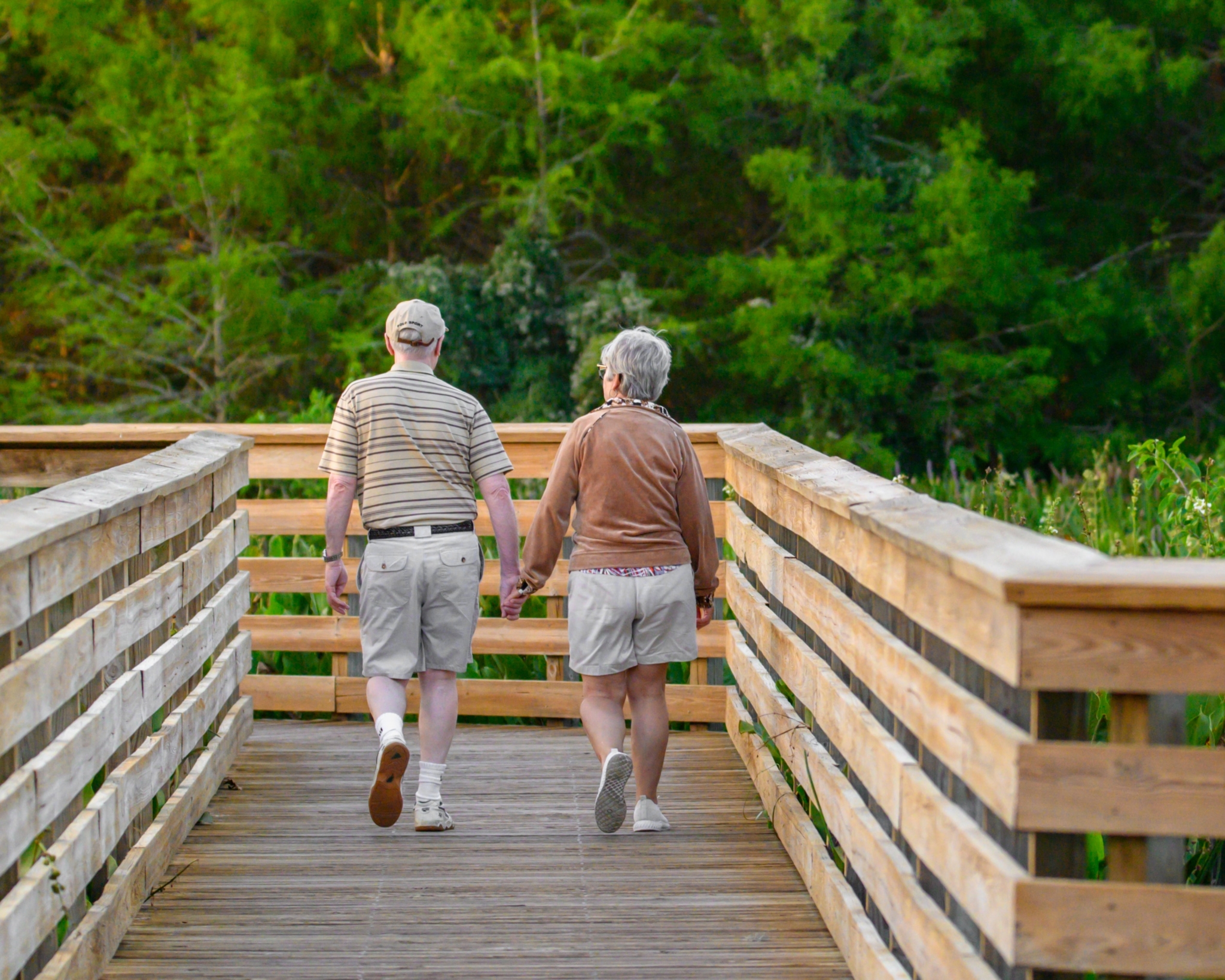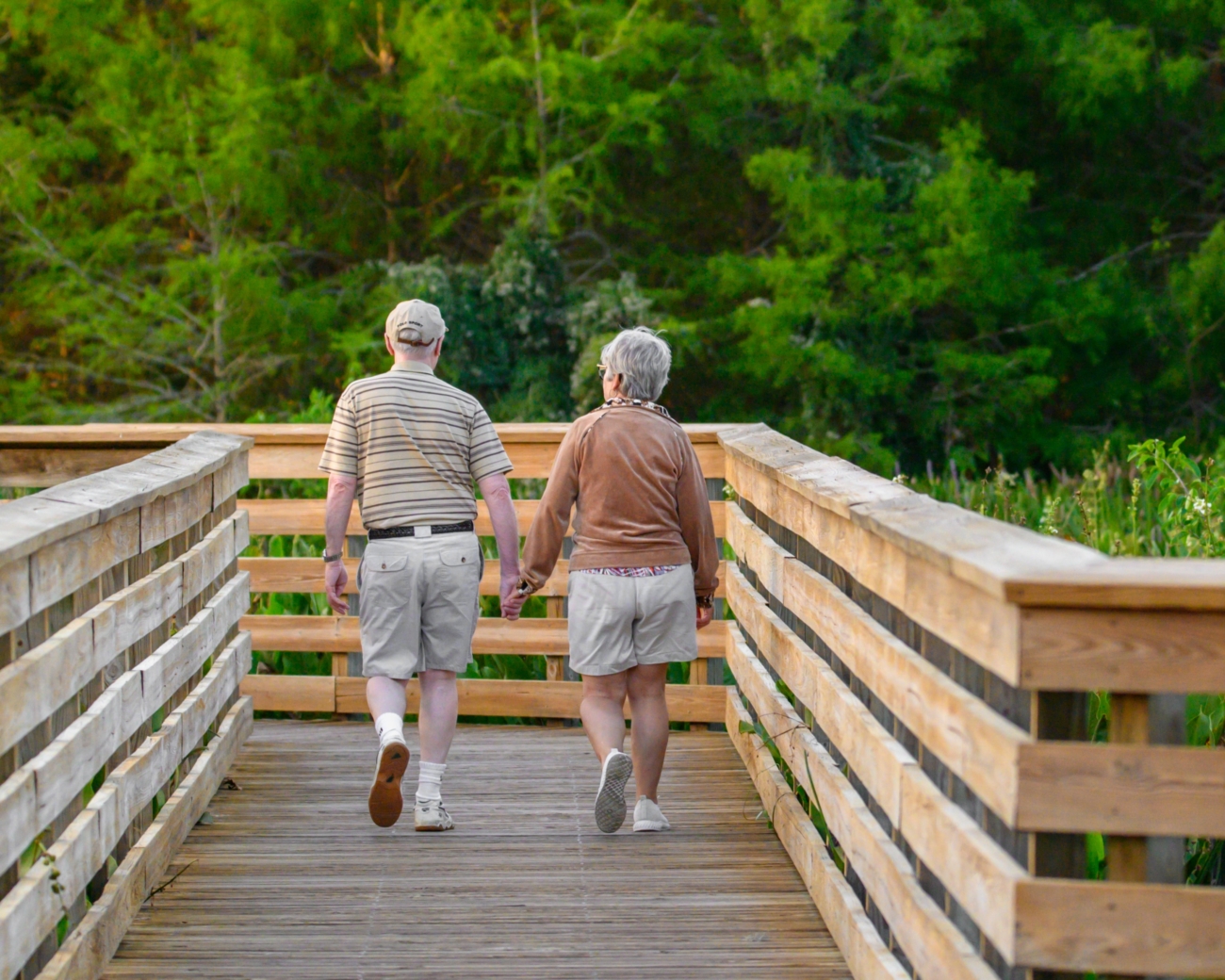 The risk of falling rises as we age, and a simple accident like tripping on a rug or slipping on a wet floor could become life-changing. According to the National Institute on Aging, more than one in four people aged 65 years or older fall each year, which can have serious consequences. That said, many falls can be prevented with simple daily habits that set you up for safety! We've compiled some helpful senior fall prevention tips for you to incorporate.
1. Chat with Your Doctor
First and foremost, make an appointment with your primary care physician to assess your fall risk and chat about prevention strategies. Some important notes you'll want to include in this discussion could include the following:
Details about any previous falls (when, where, how)

Current health conditions, such as eye or ear disorders that could increase your risk of falling

General health conditions or symptoms

Amount of regular exercise you're getting
2. Review Your Medications
Some medications can have side effects such as disorientation or dizziness, which can make them an increased risk factor for falls. Talk with your doctor about any of your current medications that may cause these side effects to see if there are safer alternatives that won't impact your balance.
3. Get Your Eyes Checked
Eyes tend to get weaker with age, which can lead to failure to see obstacles or misjudging distances. If it's been a while since you've had your vision checked, make an appointment for a routine visit with an ophthalmologist.
4. Exercise Regularly
Regular exercise can help boost your endurance, strengthen muscles, increase overall flexibility, and improve balance – all which can help to prevent falls. It's amazing what routine physical activity can do to improve your wellbeing! Gentle exercises such as walking, water aerobics, or yoga can work wonders for your balance. If you're concerned about falling while exercising, speak with your healthcare provider; they will be able to recommend safe exercise programs for you to try.
5. Practice Your Balance Daily
Older adults should try to implement simple, gentle balance exercises as often as daily, if possible. This can be done any time with no equipment – even if it's just while brushing your teeth or waiting in line at the store! Some simple ways to practice balance include the following:
Stand on one foot for 10 seconds, then switch to the other side

Walk heel to toe for 10-20 steps

Walk in a straight line as steadily as possible
6. Wear Reasonable Shoes
The last thing you want to worry about is your footwear, which can make a huge impact in your fall prevention plan. Any shoes with high heels, smooth soles or even floppy slippers can trip you or make you stumble. The best option is to wear sturdy, non-skid shoes that fit well and are flat on the bottom. 
7. Remove Obstacles in Your Space
Making simple changes to your living space can significantly reduce potential tripping hazards, you just have to know what to look for! To make your home safer, keep an eye out and make the following updates as needed:
Use brighter light bulbs

Add non-slip mats to your bathtub or shower floor

Install bathroom grab bars

Put a lamp close to your bedside, in case you need to get up in the night

Secure loose banisters or handrails

Place nightlights along your hallways (or wherever you commonly walk at night, like between the bedroom and bathroom)

Use organizers to secure and hide cords

Tape down or otherwise secure loose rugs

Immediately clean up any spilled liquids or food

Move low-level furniture, such as coffee tables or plant stands, from high-traffic areas
8. Use Assistive Devices
Using tools to help you maintain balance is a great option if you're worried about falling. Remember, an investment in your daily routines are an investment in your health! Some common assistive devices that can be helpful include:
Walkers or canes

Non-slip stair treads

Raised toilet seats

Shower grab bars 

Shower chair

Double-sided stairway handrails

Hand-held shower nozzle
Cumberland Crossing by OceanView
Cumberland Crossing by OceanView is an active retirement community located in beautiful southern Maine. Let us help you maintain your independence and live your retirement years to the fullest! We offer two spacious, customizable cottages to choose from with a 100% refundable entrance fee, so you enjoy maintenance-free living without the burden of homeownership.
To learn more about our campus or schedule a tour, please contact us at Cumberland Crossing today. 
https://www.cumberlandcrossingrc.com/wp-content/uploads/2023/05/richard-sagredo-IzIERuIwJWo-unsplash-scaled.jpg
2048
2560
Callie Walker
https://www.cumberlandcrossingrc.com/wp-content/uploads/2021/05/cumberland-300x116.png
Callie Walker
2023-05-25 16:50:51
2023-06-13 14:27:01
Stay Balanced (and Prevent Falls!) With These 8 Tips