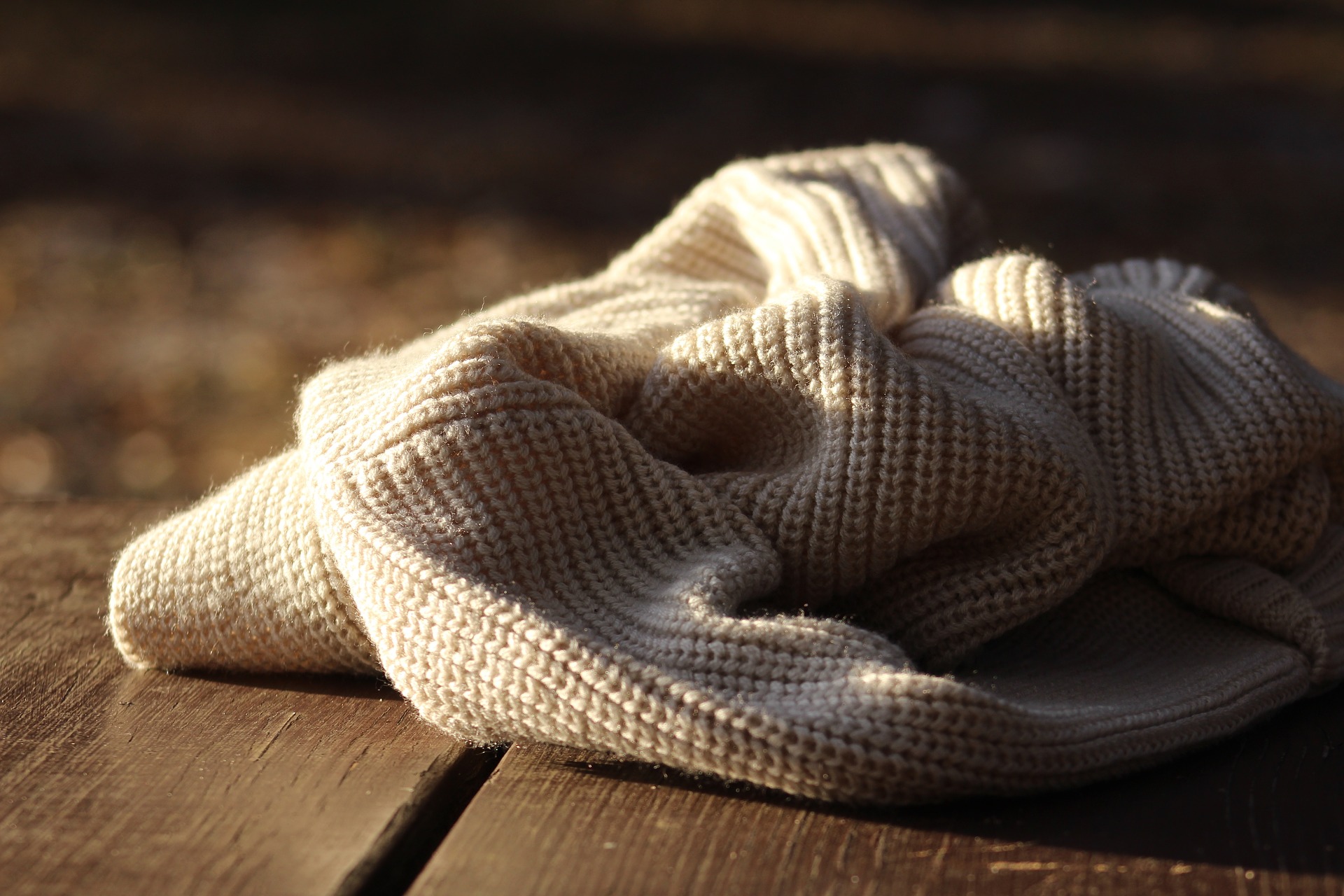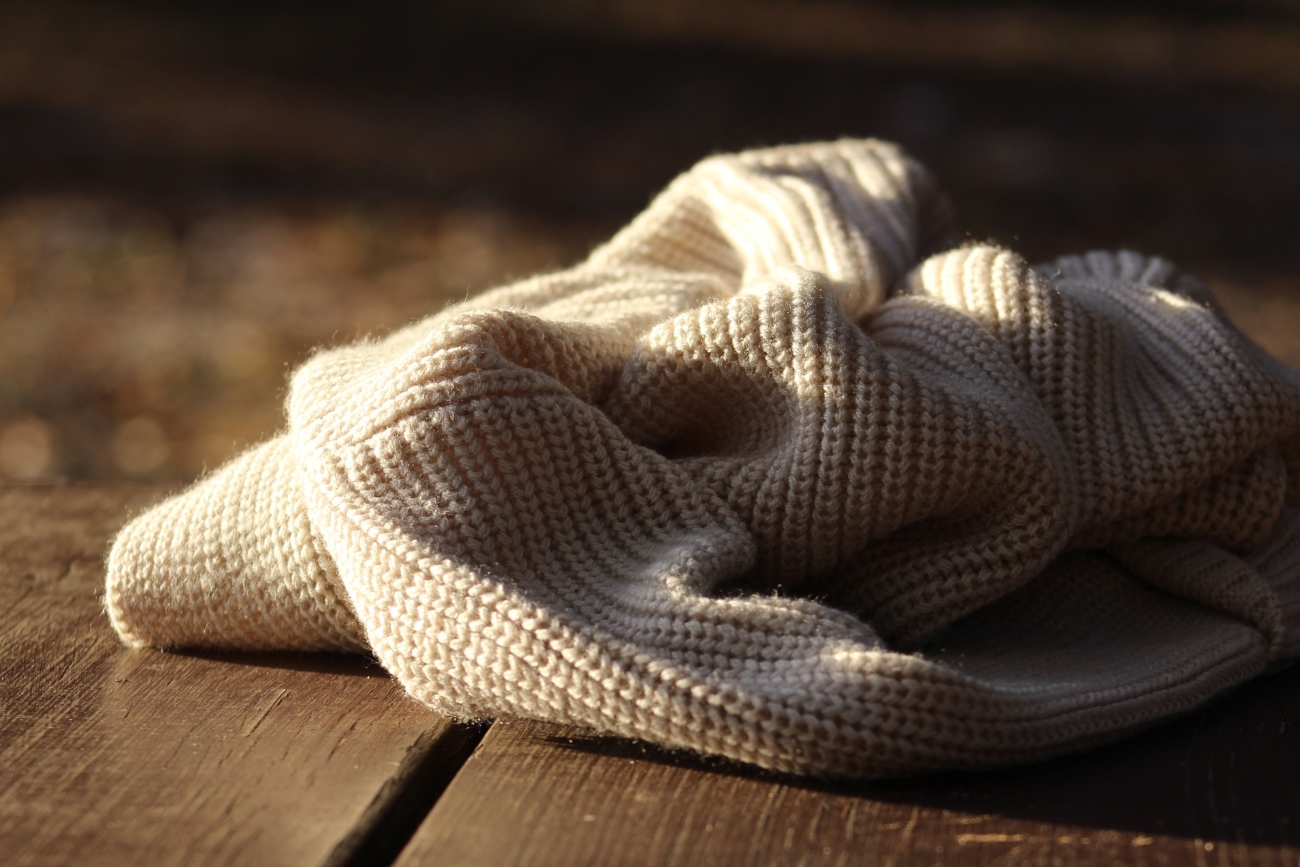 Fall is here, and that means it's officially sweater season! There are many incredible activities to enjoy in Maine in the fall, so making sure you're dressed for the weather is essential. Sweaters are a staple for a walk in the woods or stroll along the rocky coast so properly caring for your beloved knits is going to help them stay in good shape for years to come. We've put together some of our best sweater tips to keep your cozy layers – whether they be wool, cashmere or angora – in perfect condition!
Remove Pills Immediately
Unfortunately, even the most beautiful sweaters will pill eventually – wear and tear around the sleeves, elbows and armpits are sure to crop up at some point. If you depill your sweaters the correct way, you can actually prevent the pilling from becoming worse! To remove pills, hold your sweater taut on a flat surface and gently drag a razor across the pills to slice them off. Another great option is a manual or electric pill remover, which both work well. Just make sure you don't pull at them!
Read (and Follow!) Care Instructions
Depending on the material of your sweater, that will determine how you should wash it, which is essential in keeping it in top shape. A general rule of thumb is that cashmere should be hand washed with a gentle soap, wool should be dry cleaned, and cotton can be machine washed.
Have a sweater you love that's just a little too itchy to comfortably wear? Simply soak it in cold water mixed with fabric softener for 30 minutes and air dry! Which brings us to our next tip…
Air Dry Whenever Possible
Tossing your sweaters into the dryer may seem like the most efficient way to finish your laundry, but it's not the best care for your knits. After washing, carefully squeeze out any excess water and lay flat to dry. Another one of our favorite sweater tips? You can also roll your sweater up in a towel to help move things along if you're short on time!
Spot Treat Stains
No matter how hard we try, spills and stains are sometimes inevitable! If your sweater is mostly clean but you have a spot you need to address, focus just on that spot to avoid having to put your entire knit through the wash. Look for a gentle stain solution to help you eliminate the stain, minus any damage!
Store Your Knits Properly
If you follow any sweater tips from this guide, let it be this one: you should never hang your sweaters! Hanging causes those annoying little peaks in the shoulders which are nearly impossible to get rid of and can even stretch out the shape. The best way to safely store sweaters is to fold or roll them and stash them in drawers or on a shelf – this will extend their life tenfold!
Cumberland Crossing at OceanView
Now that sweater weather is officially here, make sure you enjoy everything that comes along with it for an active, stress-free retirement. Enjoy the crisp weather, gorgeous foliage and the coziness you can only find during fall in Maine!
At Cumberland Crossing by OceanView, our active community offers retirement for the 21st century! We offer two spacious, customizable cottage floor plans to choose from and an inclusive monthly maintenance fee that allows you to take the stress of homeownership, so you can simply enjoy your hard-earned golden years! 
To learn more about our community at Cumberland Crossing or to schedule a tour, please contact us today!
https://www.cumberlandcrossingrc.com/wp-content/uploads/2021/10/bokeh-blur-g0f8ddde6f_1920.jpg
1280
1920
Callie Walker
https://www.cumberlandcrossingrc.com/wp-content/uploads/2021/05/cumberland-300x116.png
Callie Walker
2021-10-21 18:01:58
2023-06-13 14:20:08
Sweater Care 101: Tips to Keep Your Sweaters Looking New for Years to Come