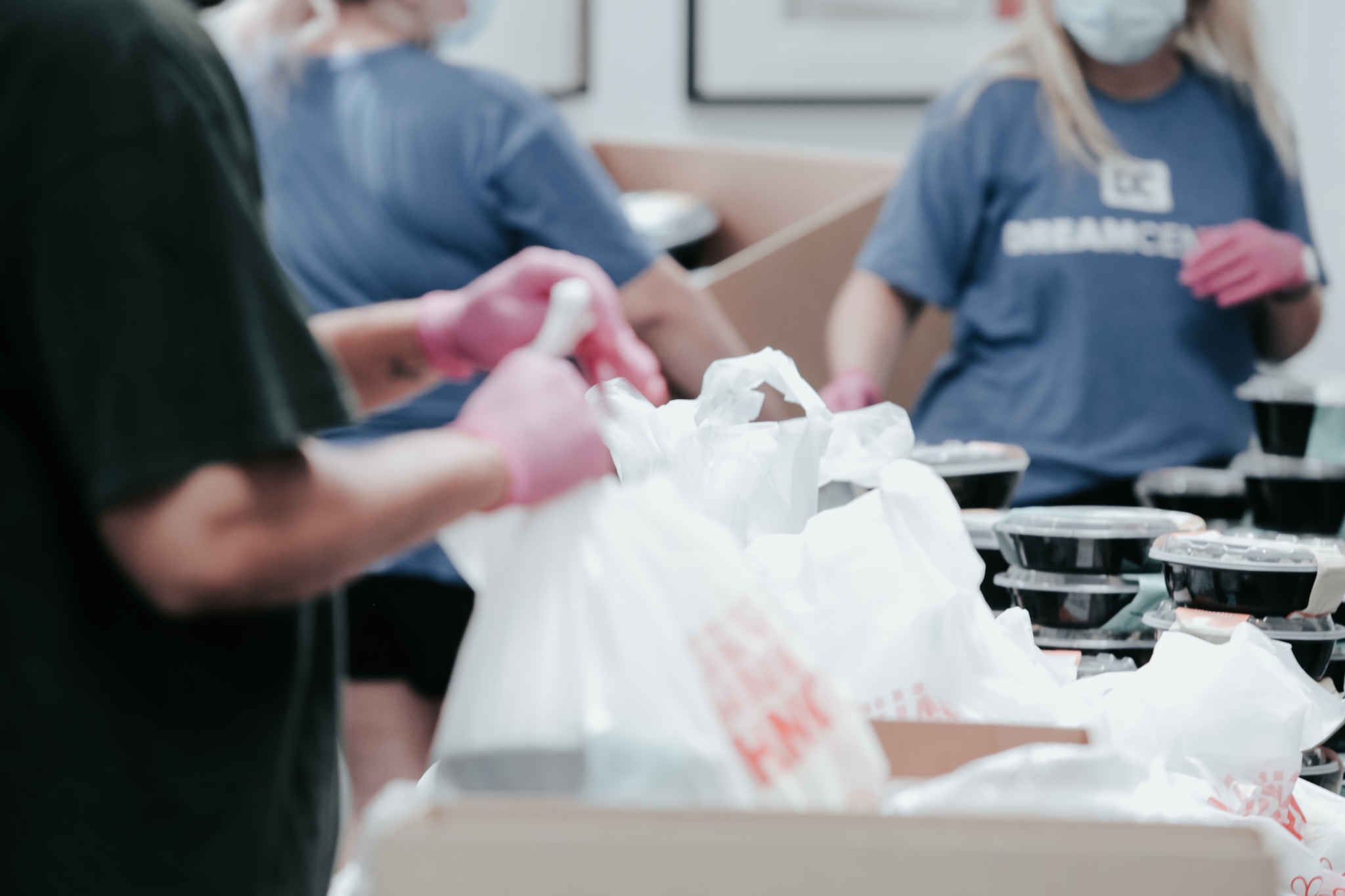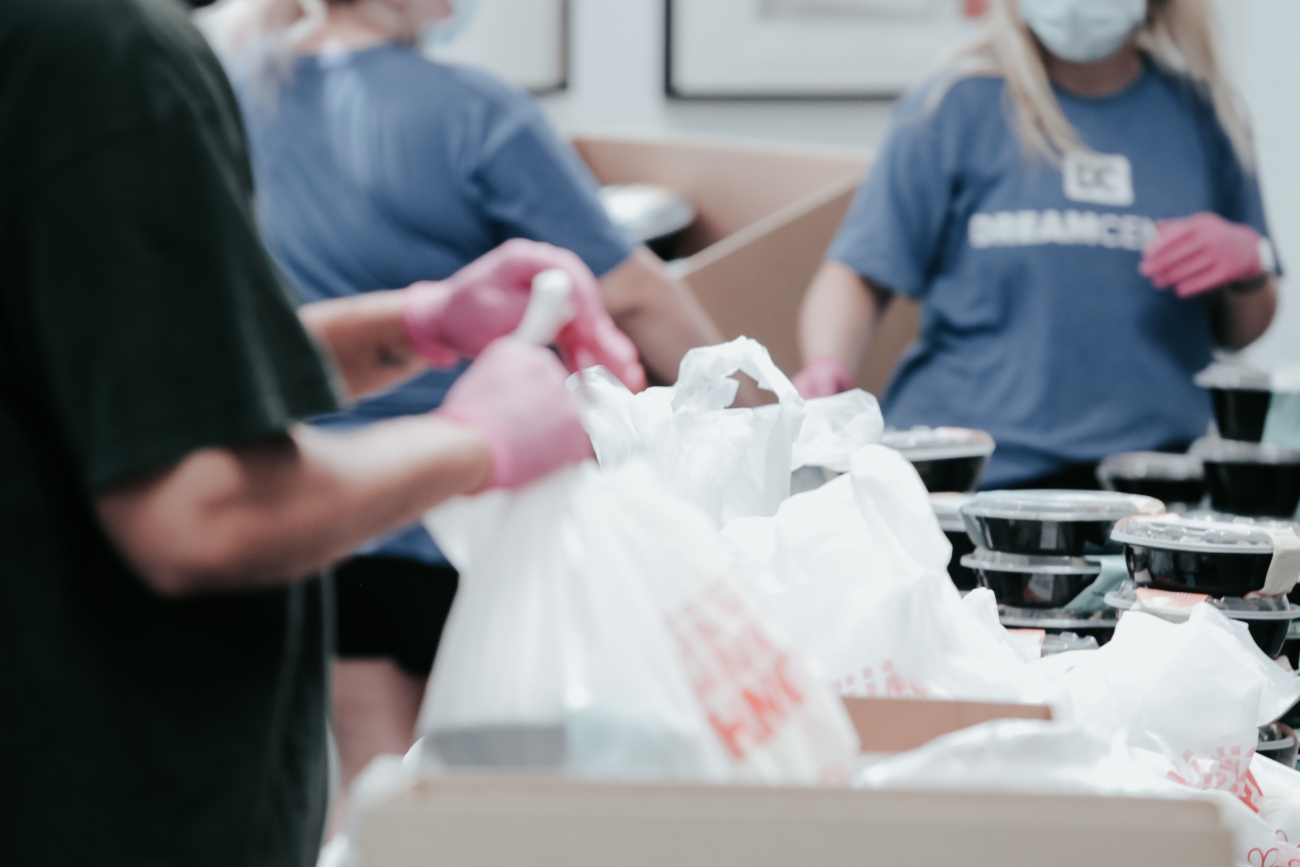 Volunteering is an excellent way to stay connected to your community and meet new people, all while giving back to those who need it most. While volunteering any time of year is wonderful, there is something about the spirit of the holidays that makes donating your time, resources or talents an extra special gift. Looking for ways to give back to the community in your area? If you're interested in volunteering, there is no better time than today to begin your search for the perfect fit!
How to Choose the Best Volunteering Opportunity for You
Before diving right in to the volunteering options available in your area, consider the following:
Think about the type of volunteer work you'd like to do.

Decide what opportunities fit best with your schedule and interests.

Learn about the organization's vision, values and mission.

If you are committed to working with a nonprofit, check their website for the agency's 501(c)(3) information – it should be readily available.

Read the organization's reviews to get volunteer feedback.

Establish a contact within the organization that can help guide you to the next steps!
Regardless of the type of volunteering opportunity you choose, keep an open mind to how it may help you expand upon your existing passions – perhaps even as a way to explore new hobbies, too.
7 Ways to Give Back to the Community
1. Contribute to a Bake Sale
Love to bake? This is the perfect opportunity for you! Creating delicious baked goods to sell for proceeds is a great way to stay busy while giving back. Either donate your goodies to a local bake sale or host your own!
2. Volunteer with Shelter Animals
Taking care of animals that are looking for their forever homes is a fun, cheery way to spend your time volunteering. Not only does this lighten the load on shelter staff, but it gives animals much-needed love and quality time until they find their perfect fit!
3. Hand-Write Thank You Notes
Charities typically have piles of thank you notes that need to be written to their donors, and often not much time to dedicate to writing them! Any charity of your choice is a great start to offer your note-writing services. Not only is writing a great way to practice your penmanship, it can also help keep your brain sharp.
4. Read to Children
Children's reading programs are a wonderful way to give back while having fun! Watching kids learn and engage as you read them stories is a true joy – trust us, you won't even feel like you're volunteering! Contact your local library to inquire about these kinds of programs.
5. Dedicate Time to a Shelter or Soup Kitchen
Organizations that serve the homeless population, such as soup kitchens or shelters, play an essential role in every community, particularly in the cold winter months. Dedicating your time to this cause will truly make a difference that you can see.
6. Knit or Crochet for Newborns
Whether you have a talent for crocheting or knitting, or even just want to take it up as a new hobby, a great way to practice while giving back is by making blankets, hats and other cozy clothing for newborn babies. Most hospitals have programs for families who are in need and may benefit from these extra resources!
7. Volunteer at a Place of Worship
Volunteers are always appreciated at local places of worship, such as churches or synagogues. From preparing programs to decorating, whatever your skill set, there are plenty of ways to donate your time that will greatly serve those in the community – especially this time of year!
Looking for more local volunteer opportunities in Maine? Volunteer Match is an excellent resource that serves as a directory for a wide range of different volunteer positions across the state!
Cumberland Crossing by OceanView
Cumberland Crossing by OceanView is an active senior lifestyle community located in beautiful Southern Maine, just miles from the bustling coastal city of Portland. With an inclusive monthly maintenance fee and two customizable, solar-powered cottages to choose from, we offer you the freedom to spend your retirement years doing what you love – like volunteering! To learn more about our community or to schedule a tour, please contact us today.
https://www.cumberlandcrossingrc.com/wp-content/uploads/2022/11/joel-muniz-qvzjG2pF4bE-unsplash-scaled.jpg
1707
2560
Callie Walker
https://www.cumberlandcrossingrc.com/wp-content/uploads/2021/05/cumberland-300x116.png
Callie Walker
2022-11-28 09:02:06
2023-06-13 14:24:10
Ways to Give Back to Your Community This Year