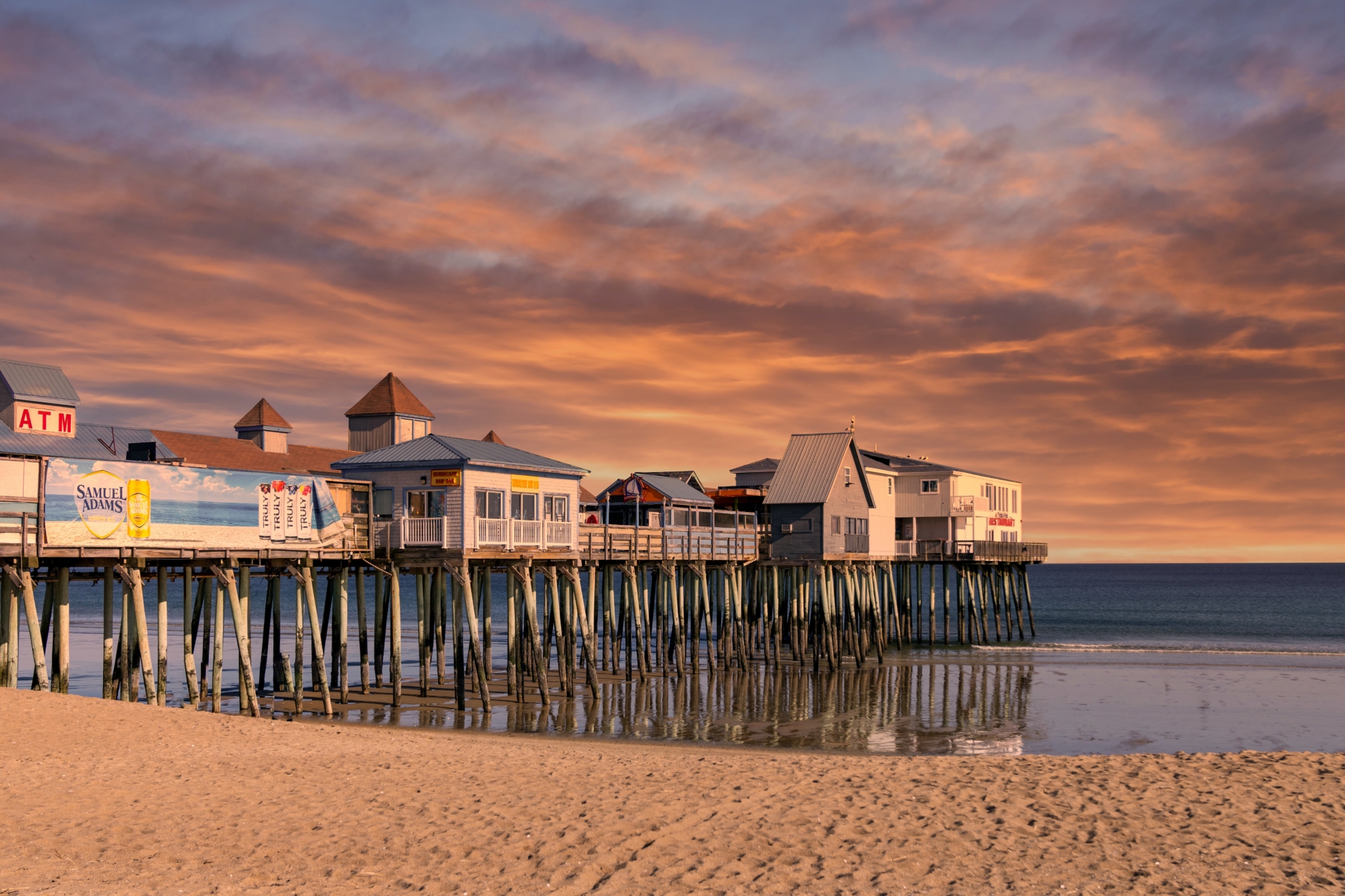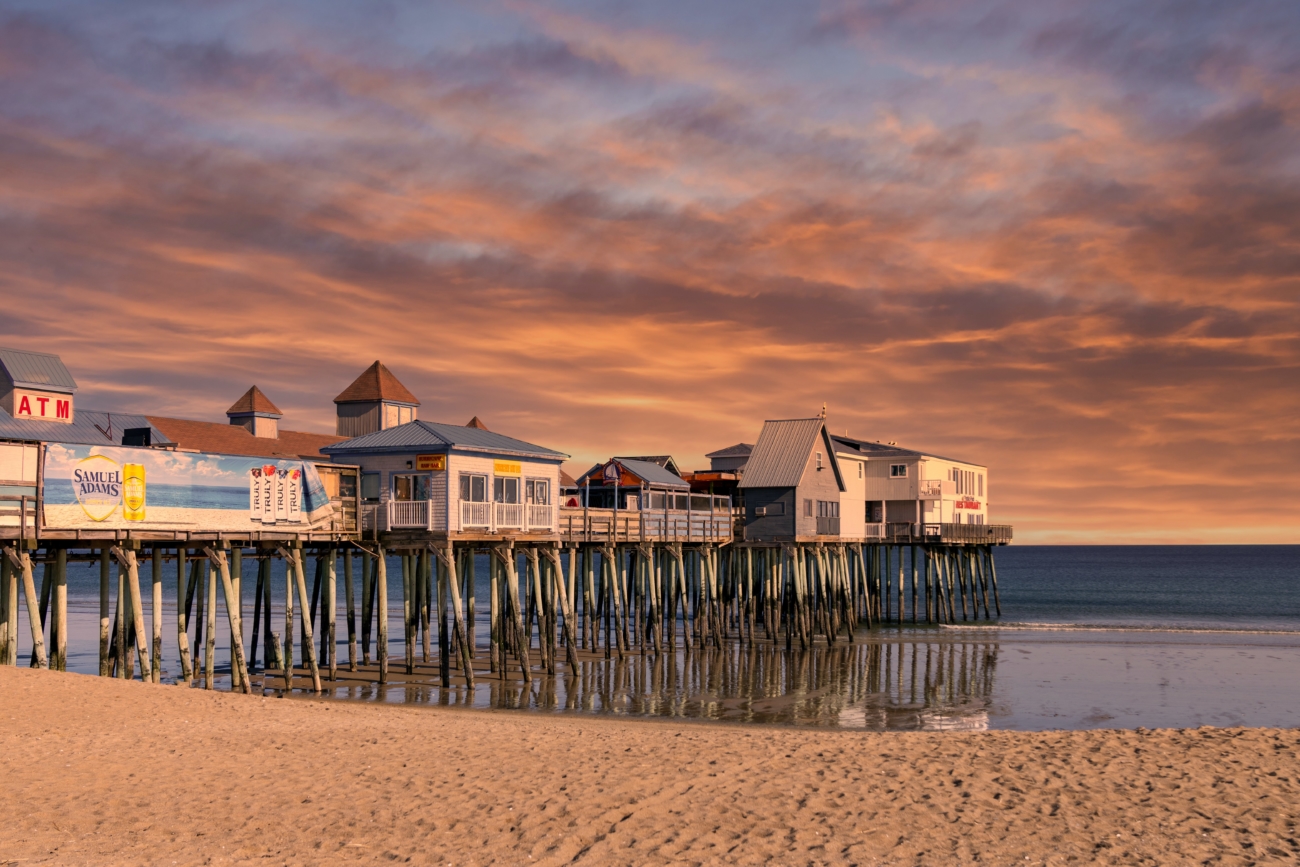 It's no secret that Maine is a popular tourist destination during the warm summer months, and for good reason – August in particular boasts perfect weather and is one of the best times to experience all the wonderful attractions Maine has to offer! From beaches to festivals, there is no shortage of fun to be had for active retirees. If you're wondering what to do in Maine in August, keep reading for some entertaining ideas!
Visit Old Orchard Beach
Old Orchard Beach boasts a stunning 7-mile long beach that gives this town its namesake. Not only is it free to access, but it's one of the cleanest you'll find in the state, thanks to the volunteers that clean it each night after closing. And that's not even close to the only thing this old-fashioned coastal town has to offer, especially if you're looking to experience a little nostalgia. For more than 170 years, Old Orchard has understood the meaning of play!
The Old Orchard Beach Pier, built in 1898, extends several hundred feet into the sea. It's got shops, restaurants and bars standing on stilts above the water, with 180-degree views. It's an incredible, unique way to spend an afternoon eating, drinking and shopping!
Palace Playland, a full-scale amusement park located directly on the beach, boasts all the classic rides: bumper cars, a carousel, a rollercoaster and even a Ferris wheel that gives you unmatched views of the ocean. You can find just about any carnival-esque treats along the main streets, including ice cream, fried dough, saltwater taffy, fried Oreos, and of course Old Orchard Beach's infamous "Pier fries." If you're looking for a day of fun and adventure, this is the place to be!
Experience Hot Air Balloons
Riding in a hot air balloon is one of the most unique experiences you can have, offering 360-degree views of fields, forests, rivers and cities. Each August in Maine, there are annual hot air balloon festivals throughout the state. Whether you're looking to take flight, gliding through the air above our state's beautiful landscapes, or simply enjoying the colorful views from below, seeing Maine's hot air balloons take flight is a can't-miss experience. 
The Crown of Maine Balloon Festival takes place farther north in Presque Isle from August 26 to 29, 2021. Closer to Southern Maine is the Great Falls Balloon Festival in Lewiston, which has been postponed until 2022.
Explore the Coastal Maine Botanical Garden
The Coastal Maine Botanical Garden is truly a special sight to behold, especially at its peak during summer months! This manicured, colorful 270-acre garden includes winding paths through varying types of gardens, including different environments, native and exotic blooms, and unique themes. In August, their stunning hydrangeas are in full bloom for guests to enjoy! 
This summer you can expect to have an extra-memorable experience of seeing the Guardians of the Seeds. These mammoth, magical statues, created by Danish artist Thomas Dambo, are created from recycled wood and scattered throughout the gardens. They are spectacular and a lesson in conservation and the importance of trees. These majestic creatures are a must-see this summer!
Indulge at the Maine Lobster Festival
The Maine Lobster Festival is a coastal celebration centered around – you guessed it – lobster! Celebrated annually every August in Rockland, visitors can enjoy 5 days of feasting and commemoration of local Maine seafood. There is live music, yoga classes, art walks, seafood cook-offs, and much more! In fact, what started as a local attraction has now become an international event, with visitors from all over the world coming to enjoy Maine's lobster and all that comes with the Maine Lobster Festival!
Unfortunately, the 2021 Maine Lobster Festival has been postponed due to concerns regarding COVID-19, but is rescheduled for August 3-7, 2022.
Cumberland Crossing by OceanView
Whether you're visiting or considering a longer term stay, this is just a taste of the fun activities you can experience in August in Maine! 
Our active retirement community at Cumberland Crossing by OceanView is located in beautiful Cumberland, Maine, providing convenient access to all of Maine's attractions. We offer two customizable, solar-powered cottage floor plans and an inclusive maintenance fee, so you can take a step back from the stresses of homeownership and enjoy everything your retirement years have to offer!
To learn more about our community, please contact us at Cumberland Crossing today!
https://www.cumberlandcrossingrc.com/wp-content/uploads/2021/08/michael-denning-1CZ5zJPHxHs-unsplash-1-scaled.jpg
1707
2560
Callie Walker
https://www.cumberlandcrossingrc.com/wp-content/uploads/2021/05/cumberland-300x116.png
Callie Walker
2021-08-23 17:46:31
2021-08-30 17:37:08
What to Do in Maine in August