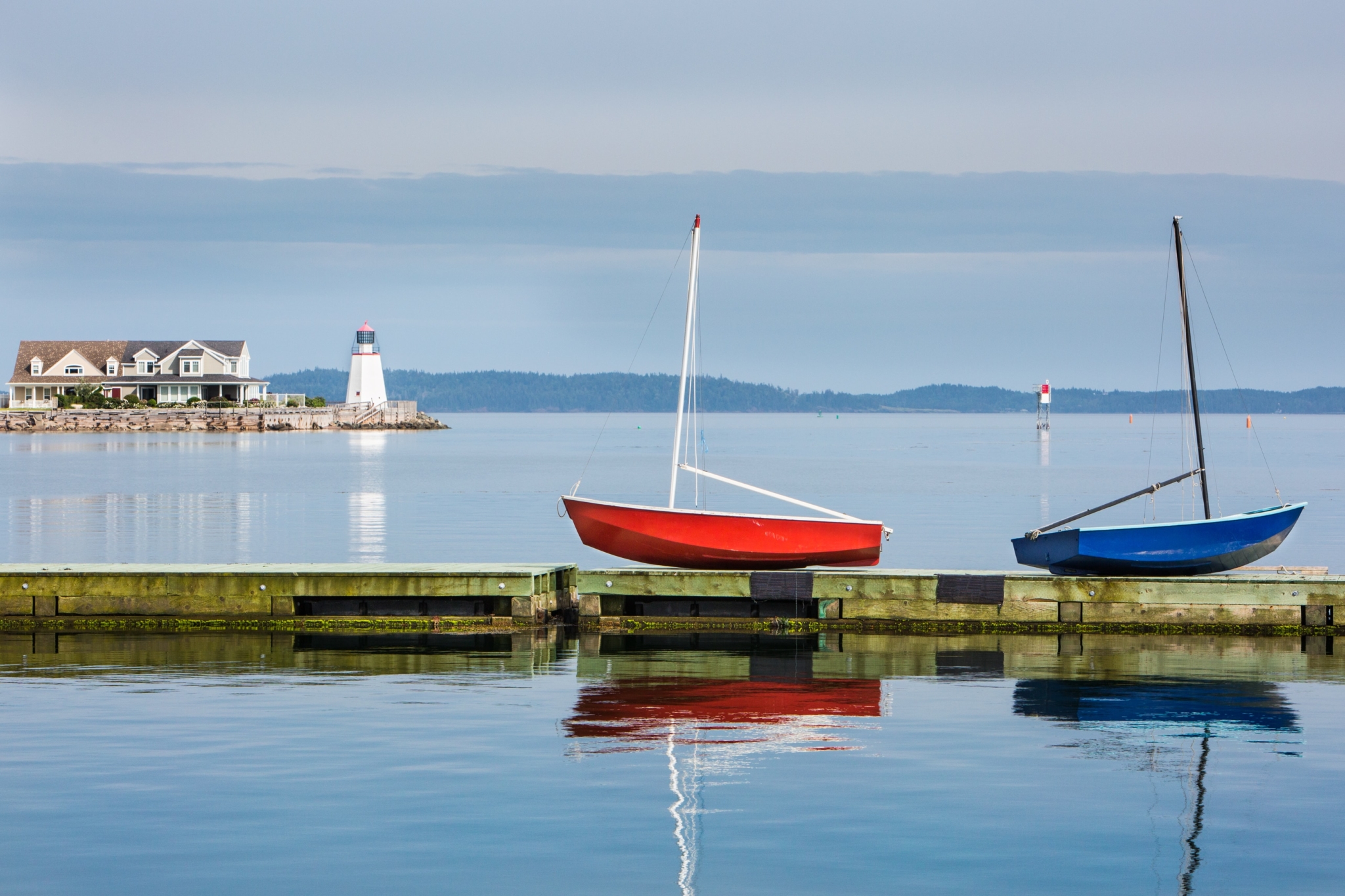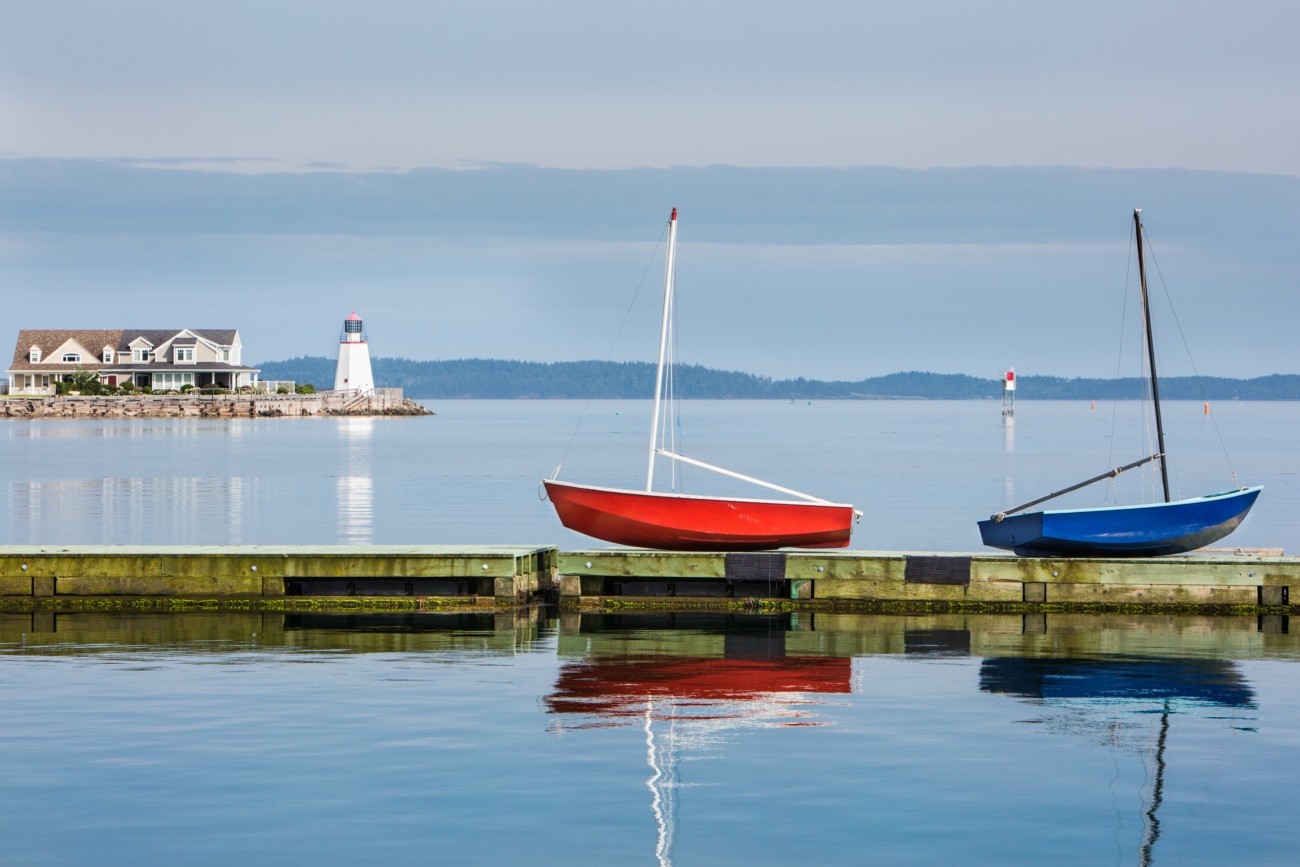 One of the most unique parts of living in Maine is our close proximity to Canada! Much of our state's local culture, especially the farther north you get, is influenced by Canada. In fact, for many people who live near the border, entering the country is a regular occurrence! Don't worry, though – for those of us who don't live as close to the border, visiting this beautiful country is still extremely accessible and makes for an amazing trip. Keep reading for our recommendations on places to visit in Canada during the summer!
Before we continue, it's important to note that Canada requires full COVID-19 vaccination  for travelers. The country also requires preliminary online registration through ArriveCAN, which is an easy and convenient way to upload your documentation and get the most up-to-date information about travel requirements.
1. Nova Scotia
In many ways, Nova Scotia feels like an extension of Maine's coast – you'll find fresh lobsters, historic lighthouses, and of course, a stunning rocky coastline. But there are also distinctive features you can find in this breathtaking destination that make it well worth a trip across the border! 
While it's an approximately 9-hour drive from Portland, Maine, you can also take the CAT. From May to October, Bay Ferries Limited operates this high-speed ferry out of Bar Harbor. It takes about 3.5 hours and is an adventure in and of itself! You can find more information about the CAT here.
Be sure to spend some time in Halifax, the capital city, which is packed with fantastic restaurants, breweries, shopping boutiques, historic museums and much more. The Kejimkujik National Park and National Historic Site offers canoe and hiking tours of historic Mi'kmaq land complete with stories, music and cultural experiences. There is also a vast range of trails throughout the area that are ideal for exploring by bike, foot, or even guided tours. The Good Cheer Trail highlights Nova Scotia's rich history of winemaking tradition dating back to 1606 in Port Royal – the first meeting of L'Odre du Bon Temps" (Order of Good Cheer). You can search by type, region and even business name to help plan your trip. These are just a few of the endless adventures to be had in Nova Scotia!
2. Québec City
Visiting Québec City is like driving directly into a historic European city – there is truly nothing like it! Though you will get by without issue speaking English, there is a heavy French influence, so expect to hear many French speakers during your trip, which adds to the romance of the city. Old Québec is packed with chic boutiques, delicious bistros and bars, and endless charm. Be sure to visit the Observatoire de la Capitale, which is the highest point in the city and offers sweeping views! Another great way to see the city's most famous landmarks is by double decker bus, which will take you past historic buildings like the Citadelle, Château Frontenac and Dufferin, and the Parliament building. If you're looking to see some nature while you're there, Montmorency Falls Park is 15 minutes away from Old Québec and boasts a breathtaking 272-foot waterfall. A weekend in Québec and you won't believe you're just over the border from Maine!
3. Montreal
Another French-speaking metropolis that has an international feel, Montreal is Canada's second largest city after Toronto. Though Montreal isn't technically accessible across Maine's border, an easy drive from Portland through Vermont will have you there in approximately 5 hours. There is incredible dining, cafes, shopping, boutiques, museums, and plenty of local culture – not to mention the old cobblestone streets and beautiful historic buildings. Some must-visit areas of the city include the famed Olympic Park and the Plateau Mont-Royal neighborhood. There is so much to see and do, you could spend a weekend or a full week in this bustling city!
4. Saint Andrews, New Brunswick
Just over the border from northeast Maine, this little resort town truly feels like a vacation! Sitting along the Bay of Fundy, it's perfect for warmer summer months when you can spend time on the water. Saint Andrews is known for its whale watching, where lucky onlookers can spot humpbacks, minkes, finbacks and right whales in the bay. Seaside golf and kayaking are also great ways to enjoy the water view! The downtown streets are full of art galleries, shopping boutiques, and the enchanting Kingsbrae Garden, all making for a perfectly laid-back weekend trip.
Cumberland Crossing by OceanView
Cumberland Crossing by OceanView is an active retirement community located in the heart of beautiful Southern Maine. Let us take on the burdens of homeownership so you can enjoy your hard-earned retirement years free of stress! We offer two customizable, spacious cottage floor plans to choose from in our picturesque community. We take care of all the maintenance for you, so instead of worrying about mowing the lawn or painting the house, simply spend your time doing what you love – like traveling!
To learn more about our community at Cumberland Crossing or to schedule a tour, please contact us today!
https://www.cumberlandcrossingrc.com/wp-content/uploads/2022/07/james-ting-dOxhKQbLTYw-unsplash-scaled.jpg
1706
2560
Callie Walker
https://www.cumberlandcrossingrc.com/wp-content/uploads/2021/05/cumberland-300x116.png
Callie Walker
2022-07-18 12:06:41
2023-06-13 14:25:37
4 Beautiful Canadian Cities to Visit This Summer