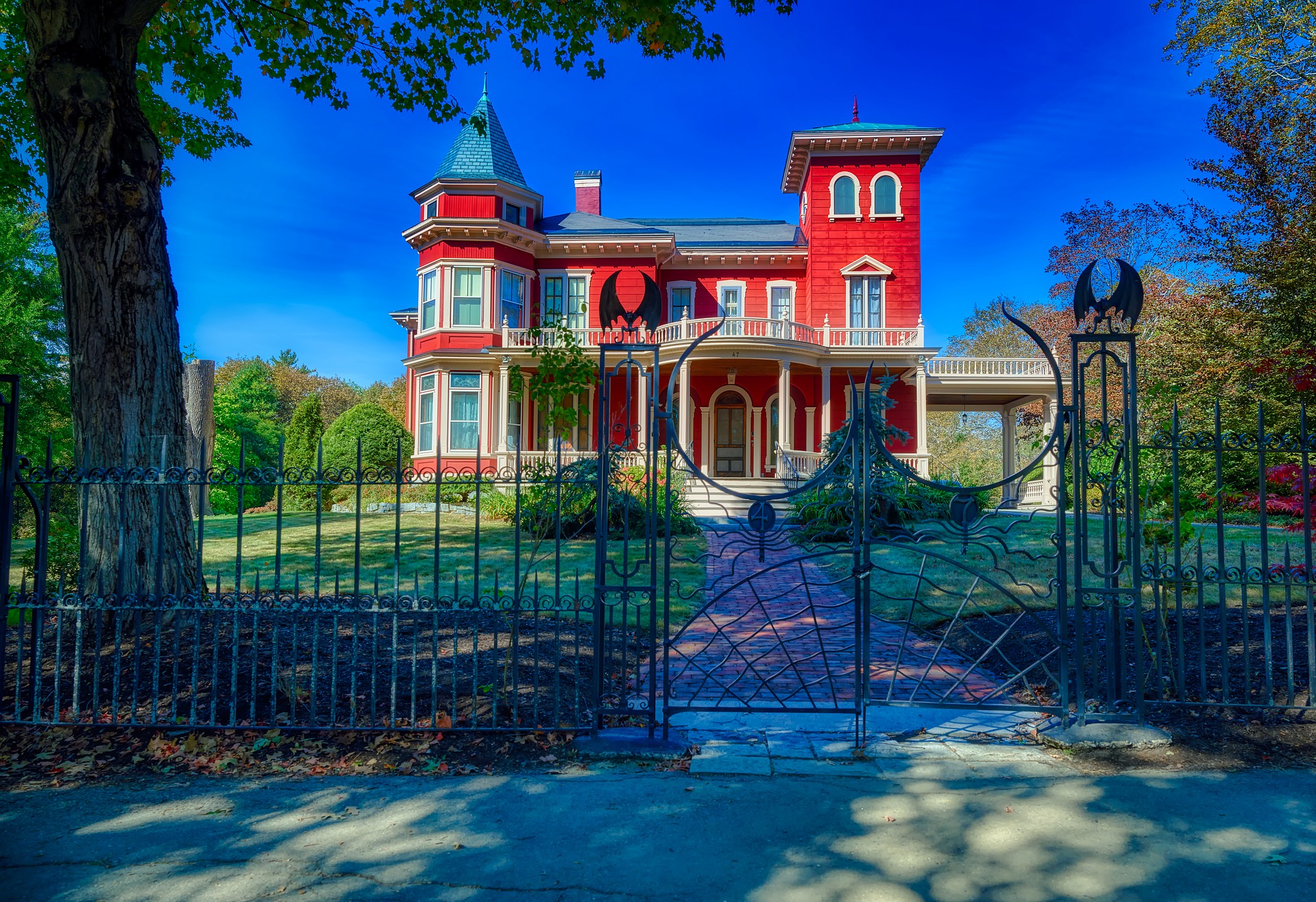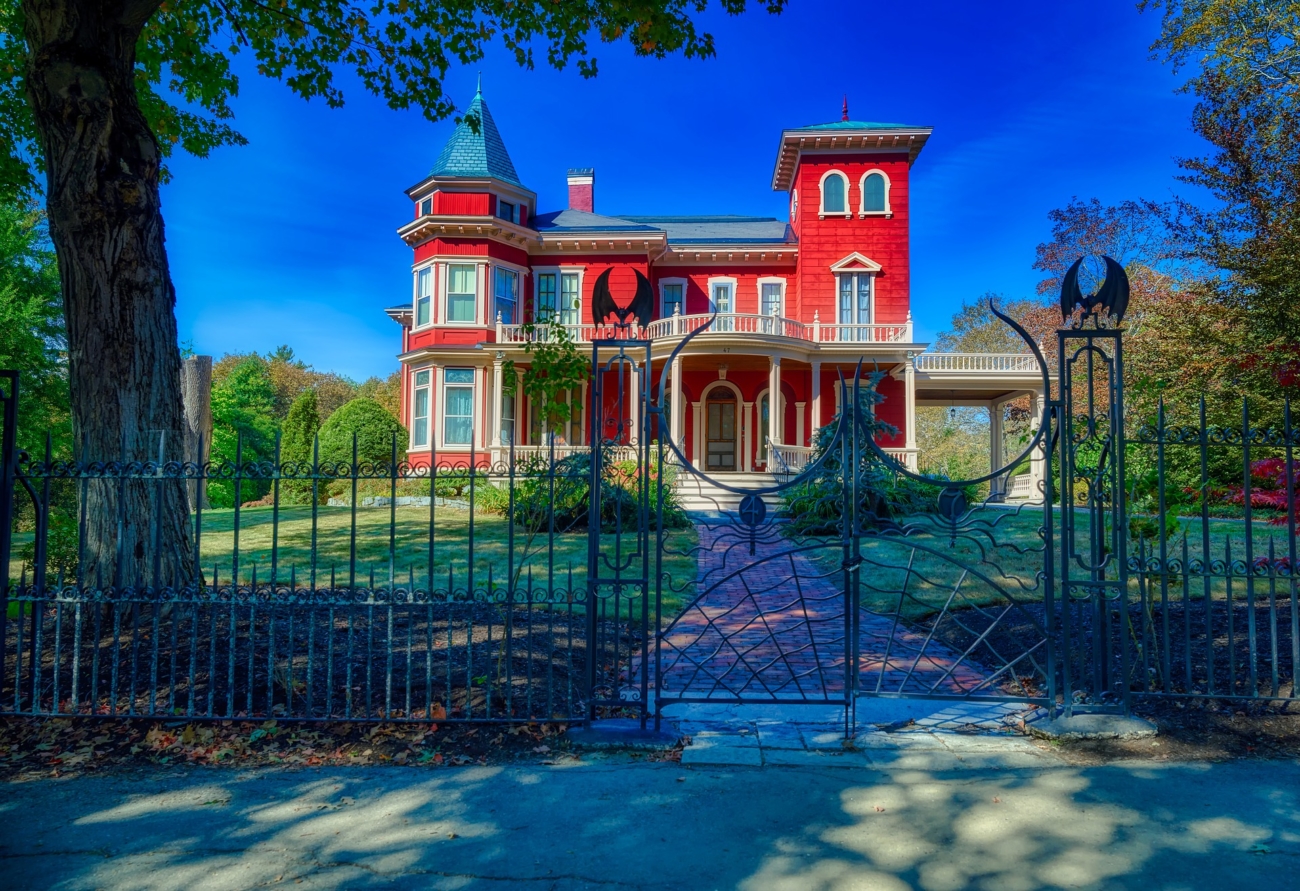 Maine is a truly special place, and not just for its renowned natural beauty and award-winning culinary scene! If you crave adventure and exploring in your retirement years, you are sure to find all of that and more in the Pine Tree State. In fact, Maine is home to many unique attractions that you can't find anywhere else in the world, which just adds to its charm! If you find yourself feeling like you want to experience something a little more eccentric and quirky, read about some of the most quirky and unique places to visit in Maine below!
1. Desert of Maine
The Desert of Maine is an unusual thing to find in a place that's known for its dense forests and rocky coast, which is what makes it so interesting! Located in Freeport, Maine, you'll absolutely want to add this to your list of activities to experience.
What began as a successful farming plot in the late 1700s ended up being neglected by the late 1800s – combined with livestock overgrazing, the 40-acre plot turned into an unfarmable sandy pit full of exposed glacial silt. The odd desert-like attraction has been bringing in curious visitors ever since! With a museum about the desert's geology and history, gift shop, and gemstones tucked away in the sand, this is a great way to spend an afternoon!
2. Stephen King House
If you love horror novels, then you know all about Stephen King. A born-and-raised Mainer who has used our state as a setting for many of his bestsellers, King still lives in the state in a very unique (and creepy!) mansion just outside of Bangor. His mansion is close to the street so it's easily accessible for passersby, and you'll know exactly which one is his! The wrought iron fence surrounding the property is detailed with bats, winged creatures, spiders and reptiles – all things spooky and Stephen King.
3. Eartha
Eartha is the world's largest rotating to-scale globe, located in nearby Yarmouth, Maine. Formerly owned by DeLorme and recently acquired by Garmin, beautiful Eartha is just over 41 feet in diameter and tilted at 23.5 degrees, just like planet Earth. It spins slowly on rotation with Earth's day, night and annual cycles, lasting about 18 minutes per cycle.
Visitors are allowed to go inside and walk around, gazing at Eartha from varying levels of balconies in the space. This is one of Maine's most unique attributes and is definitely a must-see. Be prepared to have your breath taken away!
4. Battery Steele
Just off the coast of Portland on the iconic Peaks Island, you will find the elusive Battery Steele Military Reserve. Built in 1942 as part of Maine's defense system, this historic bunker is open to the public for exploration and is located on a system of well-marked trails that will get you to the structure. Constructed of 300-foot cement corridors and concrete walls that are 18 inches thick, walking through Battery Steele brings you back in time and is an exciting way to spend an afternoon reliving history. As you may imagine, the hallways are very dark so be sure to bring a flashlight for this adventure!
5. Lenny the Chocolate Moose
Along Route 1 in Scarborough, Maine there is a gem of a chocolatier called Len Libby Candies, full of delectable treats that you simply can't find anywhere else. But the true star of the store is Lenny, a life-sized moose made entirely out of milk chocolate. 
Standing at 8-feet tall and 9-feet wide, Lenny's 1,700-pound body is an homage to our beautiful state of Maine and the animals that reside in it. But don't worry, Lenny doesn't get lonely in this sugary habitat! His pals at Len Libby include a handful of dark chocolate black bears – Mama Libby, weighing in at 380 pounds, and her 80-pound cubs Chip and Cocoa. We definitely recommend stopping by this iconic candy store for some sweet treats and a picture with the infamous Lenny!
6. International Cryptozoology Museum
The International Cryptozoology Museum is a haven for the mysteries of the natural world, so if you're in the mood to stretch your mind, this is the experience for you! This is one of the most unique places to visit in Maine because it's the only museum of its kind in the world.
Located at Thompson's Point in Portland, this museum is focused on larger zoological species that are unverified by science (think Bigfoot!) as well as recently discovered species such as giant pandas and mountain gorillas. The museum was started by Loren Coleman, one of the world's most well-known experts in the unique field of cryptozoology, and is packed full of interesting specimens for visitors to analyze. The exploratory, evidence- and research-based approach of the unknown makes for a fascinating visit to this unique space!
Cumberland Crossing by OceanView
Spend your hard-earned retirement years doing what you love, awakening old passions and experiencing new ones! At Cumberland Crossing by OceanView, our goal is to help you enjoy the most stress-free retirement possible so you can simply relax and enjoy.
Our active retirement community is centrally located in beautiful Cumberland, Maine – just a few miles north of Portland. With two customizable solar-powered cottage floor plans and an inclusive monthly maintenance fee, our community is truly active retirement living for the 21st century! 
To learn more about Cumberland Crossing by OceanView, please contact us today!
https://www.cumberlandcrossingrc.com/wp-content/uploads/2021/05/home-of-stephen-king-4015470_1920.jpg
1316
1920
Callie Walker
https://www.cumberlandcrossingrc.com/wp-content/uploads/2021/05/cumberland-300x116.png
Callie Walker
2021-05-10 17:06:10
2023-06-13 14:16:45
6 Unique Places to Visit in Maine