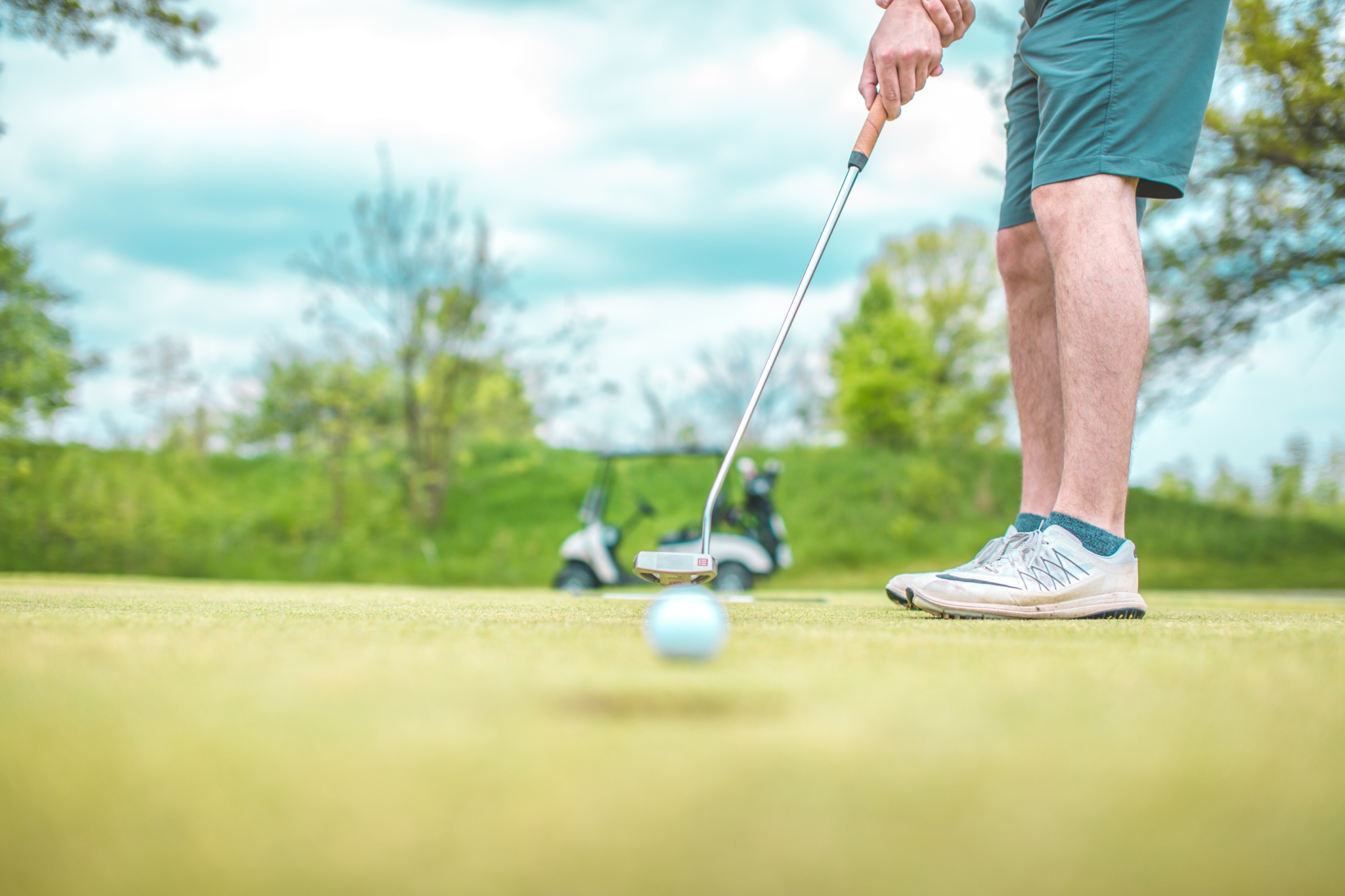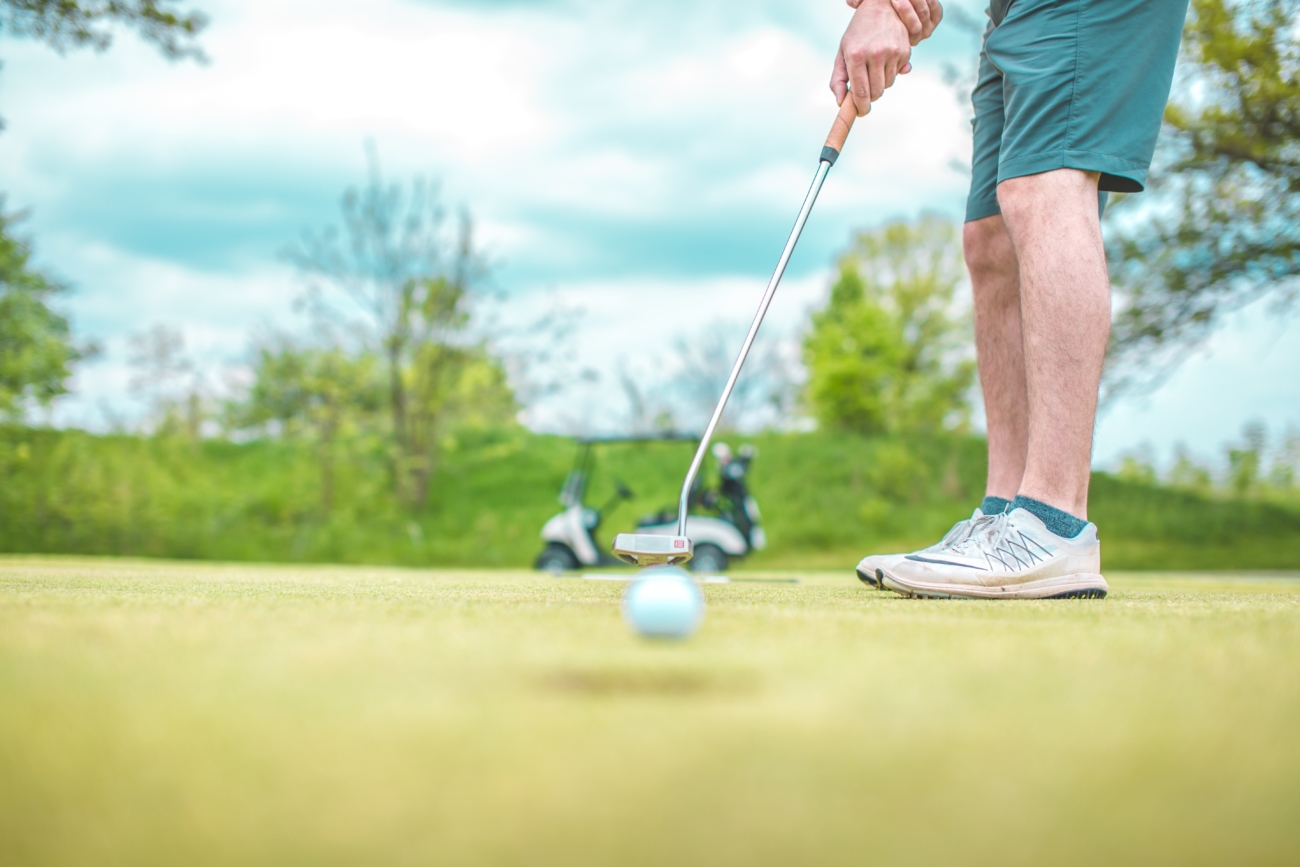 There are few things to look forward to more in retirement than the time and freedom to golf whenever you want! Not only is it fun and rewarding, but there are nearly endless health benefits of golf for seniors. Golf is relaxing, low-impact and strategic, which offers incredible social, mental and physical benefits that are especially important as we age. Whether you are brand new to the game or have been playing for years, golf is a great way to spend your free time. 
Keep reading to learn seven major ways that golf can improve your overall health!
1. Mental Stimulation
This is one of the best health benefits of golf for seniors. They say golf is a game of not only physical skill but strategy of the mind, which is exactly why it keeps your brain sharp! Exercising your brain can help prevent and delay memory loss issues. As if you needed another reason to hit the greens!
2. Releasing Endorphins
When you exercise, your brain releases "feel good" endorphins that make you happier and more relaxed. Golfing is a low-impact endurance sport, meaning it's a great way to enjoy all the benefits of those positive chemicals.
3. Supports Weight Loss
As we age, weight loss can occur without regular exercise. Golfing is a gentle, fun way to work in some physical activity while having a wonderful time. You won't even notice it's exercise while you're in the game, but when you feel amazing after playing a few rounds, you'll know why!
4. Reduces Anxiety and Stress
Stress and anxiety are inevitable parts of life. Though the free time associated with retirement is a wonderful gift, it can leave space for those negative thoughts to creep in now and again. Golf is a healthy way to keep active, be social and have fun – all of which can help you stay happy and positive!
5. Boost Your Heart Rate
It's no secret that a healthy heart is essential to overall well-being, and golf is one of the best ways to achieve this as we age! Walking the golf course and swinging club keeps your heart rate up, which improves blood flow, can help lower cholesterol and burn calories.
6. Improves Sleep
Sleep can be challenging as we get older, but the health benefits of a good night's sleep can't be argued. After a few rounds of golf, during which you are outside in the fresh air, moving your body, and (often) socializing, a solid night of sleep is sure to follow. Sleeping well will also help repair your joints and muscles from your day on the green!
7. Build Strength & Flexibility
Regular golf builds up core strength, body muscle and flexibility, all of which helps keep us mobile and agile during our later years. It's also important to note that flexibility exercises actually improve your golf game, making this a full-circle benefit!
Golf FORE Life Program by Cumberland Crossing and OceanView
Cumberland Crossing by OceanView offers residents access to our Golf FORE Life Program, which provides complimentary entry to two lovely local golf courses: Highland Green in Topsham and Valhalla Municipal Golf Course which is right next door. This means you can golf anytime you'd like, improving your health and boosting your game!
Cumberland Crossing is an active retirement community, offering two spacious, customizable cottage floor plans for maintenance-free living at its finest. Rather than worrying about the burden of homeownership, spend your hard-earned retirement years doing whatever it is that you love – like golfing!
To learn more about our community, please contact us at Cumberland Crossing today!
https://www.cumberlandcrossingrc.com/wp-content/uploads/2022/04/courtney-cook-qbP8Cj4Xa9o-unsplash-scaled.jpg
1707
2560
Callie Walker
https://www.cumberlandcrossingrc.com/wp-content/uploads/2021/05/cumberland-300x116.png
Callie Walker
2022-04-21 11:00:20
2023-06-13 14:21:32
7 Ways Golf Can Improve Your Health