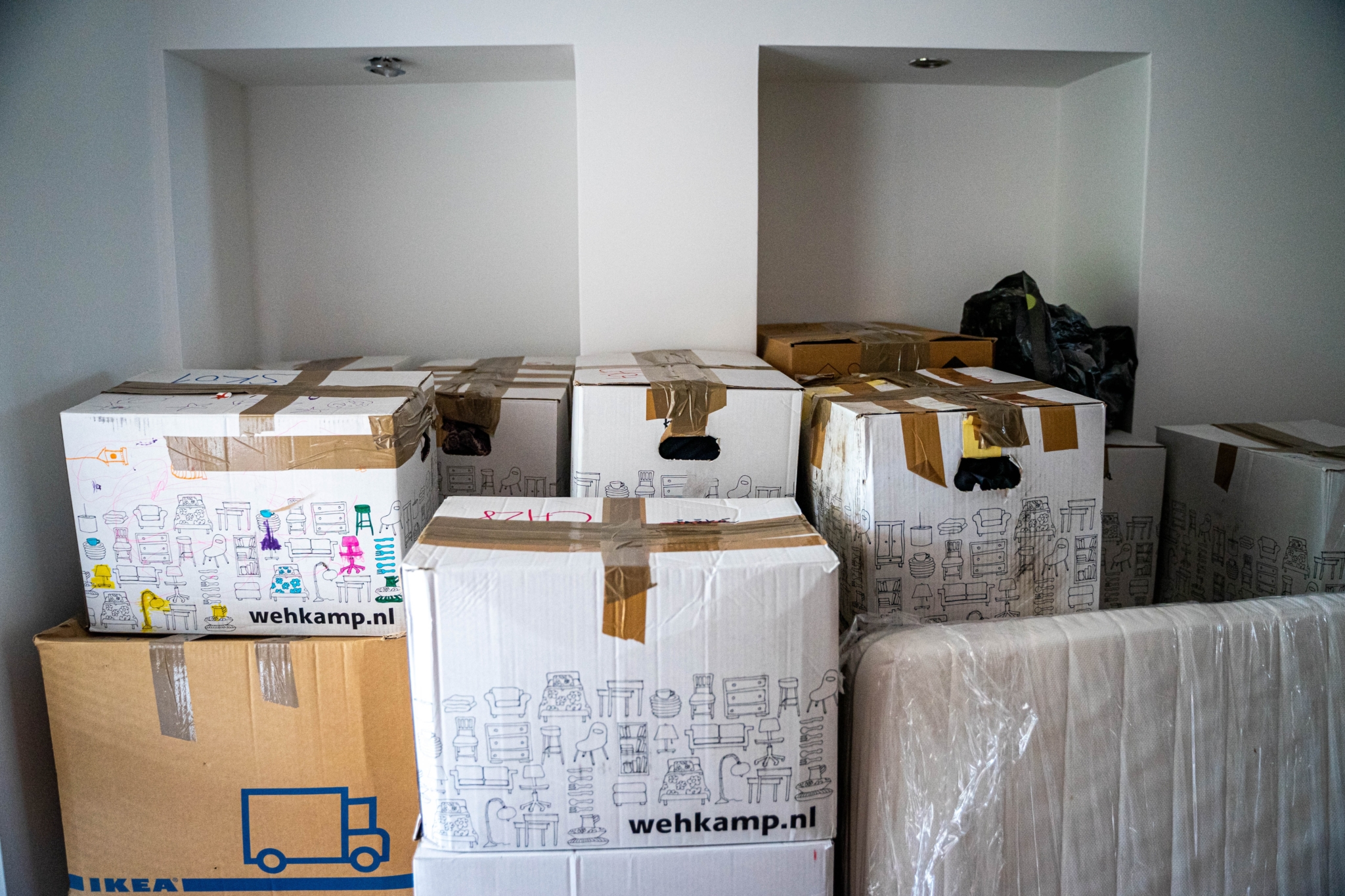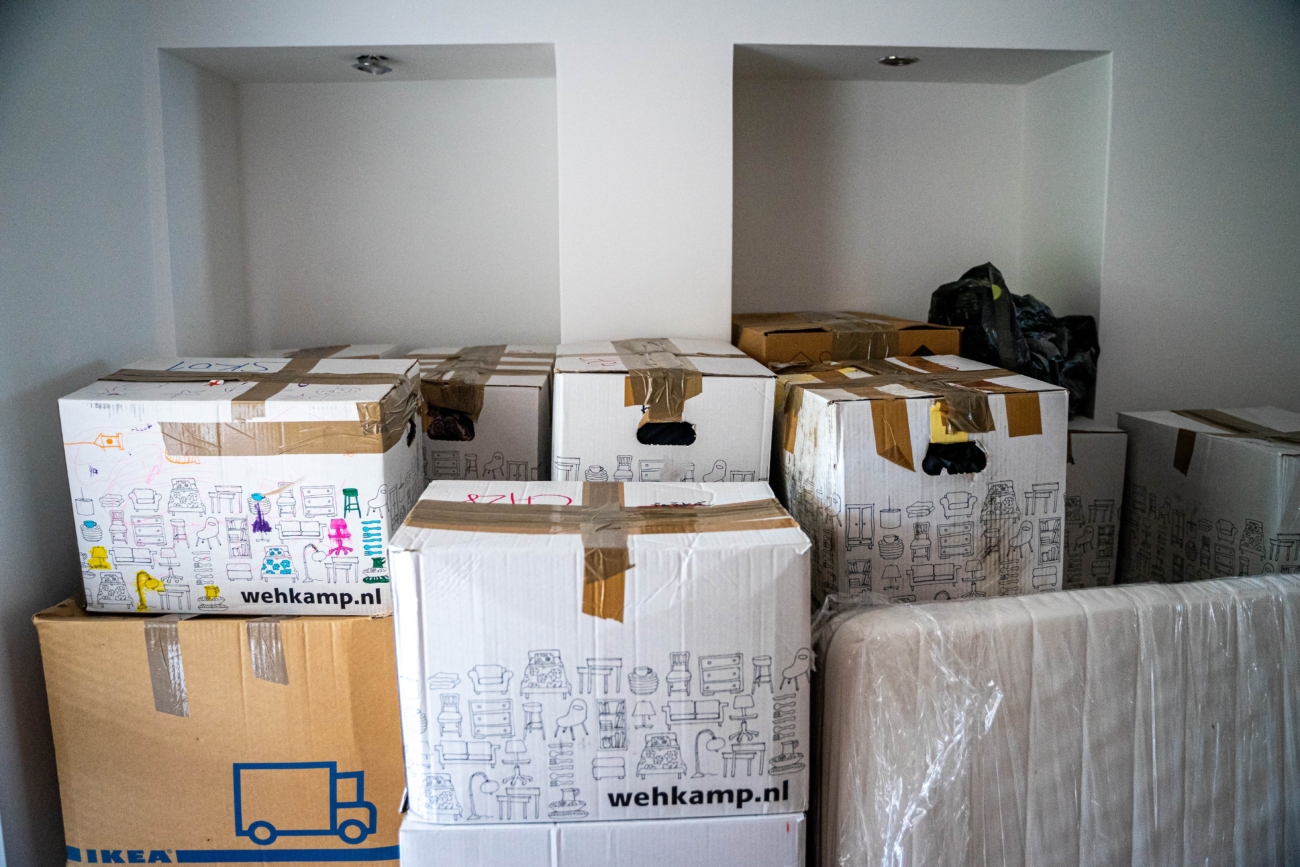 Moving from your home into an independent living community is a big life decision! Once that decision has been made, it can feel simultaneously exciting and overwhelming – you may be wondering where to start. Preparing your home for downsizing doesn't need to be stressful, and coming up with a plan will help the entire process run smoothly. We've put together a downsizing checklist for seniors to serve as a guide for your move into an active retirement community!
1. Create a Plan
Before you do anything else, develop a plan for downsizing your home. This will help you get in the right state of mind, get organized and, most importantly, get excited for your future! Get started by checking off the following:
Choose a Moving Date (and Decide Who's Moving You) – Having a deadline helps to move things along with less room for stress. Consider all the factors that are required with downsizing, give yourself a little additional time for padding, and set a reasonable date to stick to! Once you have an idea of the official moving date, determine if loved ones plan to help you move or if you'll hire a professional moving company. The earlier you make this decision, the less worried you will be about figuring out the details when your date comes!
Take Photos – Taking pictures of the rooms in your home is a great way to not only record wonderful memories, but also to help you recreate your current decor in your new space. Documenting these details will also help keep track of important items during your move.
Plan for an Estate Sale – When downsizing, it's common for there to be a surplus of "stuff" that won't make it to your new home. Setting up an estate sale for after you go through your belongings is a wonderful way to make some money back and lighten the load! 
Tackle Organization in Stages – Downsizing doesn't have to be done all at once! The last thing you want to worry about is burnout from a big move. Give yourself plenty of time to prepare and do your best to stay ahead of it, but don't be too hard on yourself, either. Organization is something that can be tackled a little at a time, which brings us to the next stage!
2. Organize & Declutter
Decluttering and getting organized is guaranteed to make your move easier for downsizing! Not only is it fun and sentimental to relive old memories as you go through your belongings, but it will also make your home look clean and desirable for buyers. These are possibly the most important tips you'll find in our downsizing checklist for seniors!
Size Out Your New Home (and Consider Amenities) – Get your hands on a floor plan of your new space so you can map out what you have room for and what may need to be put into storage, given away or sold. Also think about what amenities will be available in your new community. For example, if there is an onsite fitness facility you plan to use, it wouldn't hurt to get rid of bulky exercise equipment.
Assess What's Important – This could be family heirlooms, precious photos and mementos, essential documents like passports and Social Security cards, diplomas or certificates, tax paperwork or anything else you want to keep safe.
Determine What's Sellable – Take stock of any items that you don't plan to keep but are in good shape and valuable, such as antique furniture or art. This can all be included in your estate sale should you choose to have one, sold to local antique stores or even advertised on online marketplaces.
Give the Excess Away – Anything you don't plan to keep (and anything that may not make the cut to be sold) can be given away. Whether it's to friends and family, charity, consignment stores or a combination of those, there is sure to be a happy new home waiting for your items!
3. Start Packing
Now that you have a clear vision of what you're keeping and what you're doing away with, it's time to pack up your belongings! The best way to tackle this step is as carefully and methodically as possible to help prevent stress during and after your move.
Get Organized – Organize each room first, with the plan to box your items based on the room they live in, and label accordingly. Bedding and bathroom supplies are priority items. You'll want to know where they are at the end of the day!
Mark Fragile Items – Taking the extra precautions when packing fragile or important items will make all the difference, giving you peace of mind that your most precious belongings are being handled with care. Properly package fragile pieces and make sure you mark the boxes as such for anyone who will be helping you move.
Recruit Loved Ones to Help – Moving can often be a time-consuming job and there is no shame in asking friends or family to come help make it go a little faster! You'll be amazed at what you can get done with many hands.
4. The Big Move!
You've spent time preparing, organizing, cleaning and packing, and now it's finally time to make the move into your new home! Keep the process running smoothly, stick with your original plan and keep communication flowing. If you take anything from this downsizing checklist for seniors, it should be the tips surrounding the day of your move!
Clearly Communicate – Confirm that your plans are solidified, including the who, what, where, when and how. If you're using a professional moving company, be sure to ask for all contractual details of the day in writing, along with any insurance documentation. Delegating responsibilities to specific people who are helping you can make all the difference, so don't be afraid to give direction.
Confirm Necessary Equipment – Do you have all the tools, vehicles and equipment you may need to move heavier items? Is there anything considered "oversized" that you need to account for? Communicate with your moving company or, if getting help from friends and family, determine that all essential equipment is ready to go for your move.
Unpack Essentials – Standing in your beautiful new home surrounded by boxes can feel stressful, but don't forget all the detailed planning you put into the moving process! Take stock of your organized and labeled boxes and start with the most essential items, then work your way down the list. Bedroom and bathroom items are typically top priority, while arranging books or decor can wait until later on. In fact, decorating your new home is one of the most fun parts about moving, so really try to take your time and enjoy the process!
Update Your Address – This small detail is actually a very important one. It's also very easy to forget! Update your address at the post office, bank and any other major institutions so you don't miss any essential mail. 
Enjoy Your New Worry-Free Lifestyle – Now that you're settled into your new home at an active senior living community, congratulations! It's time to simply relax and enjoy your hard-earned retirement!
Cumberland Crossing by OceanView
At Cumberland Crossing by OceanView, our beautiful independent living community is truly retirement living for the 21st century! The option between two spacious and customizable cottage floor plans means your new home reflects your style and personality. We also offer 24/7 maintenance, so you can worry less about the burdens of homeownership and instead enjoy all the bounties of your retirement!
To learn more about our downsizing checklist for seniors and our active living community at Cumberland Crossing, please contact us today.
https://www.cumberlandcrossingrc.com/wp-content/uploads/2022/04/michal-balog-66NaCdBrkCs-unsplash-scaled.jpg
1707
2560
Callie Walker
https://www.cumberlandcrossingrc.com/wp-content/uploads/2021/05/cumberland-300x116.png
Callie Walker
2022-04-25 08:11:34
2023-06-13 14:21:25
Downsizing Your Home? Here is Your Complete Checklist!