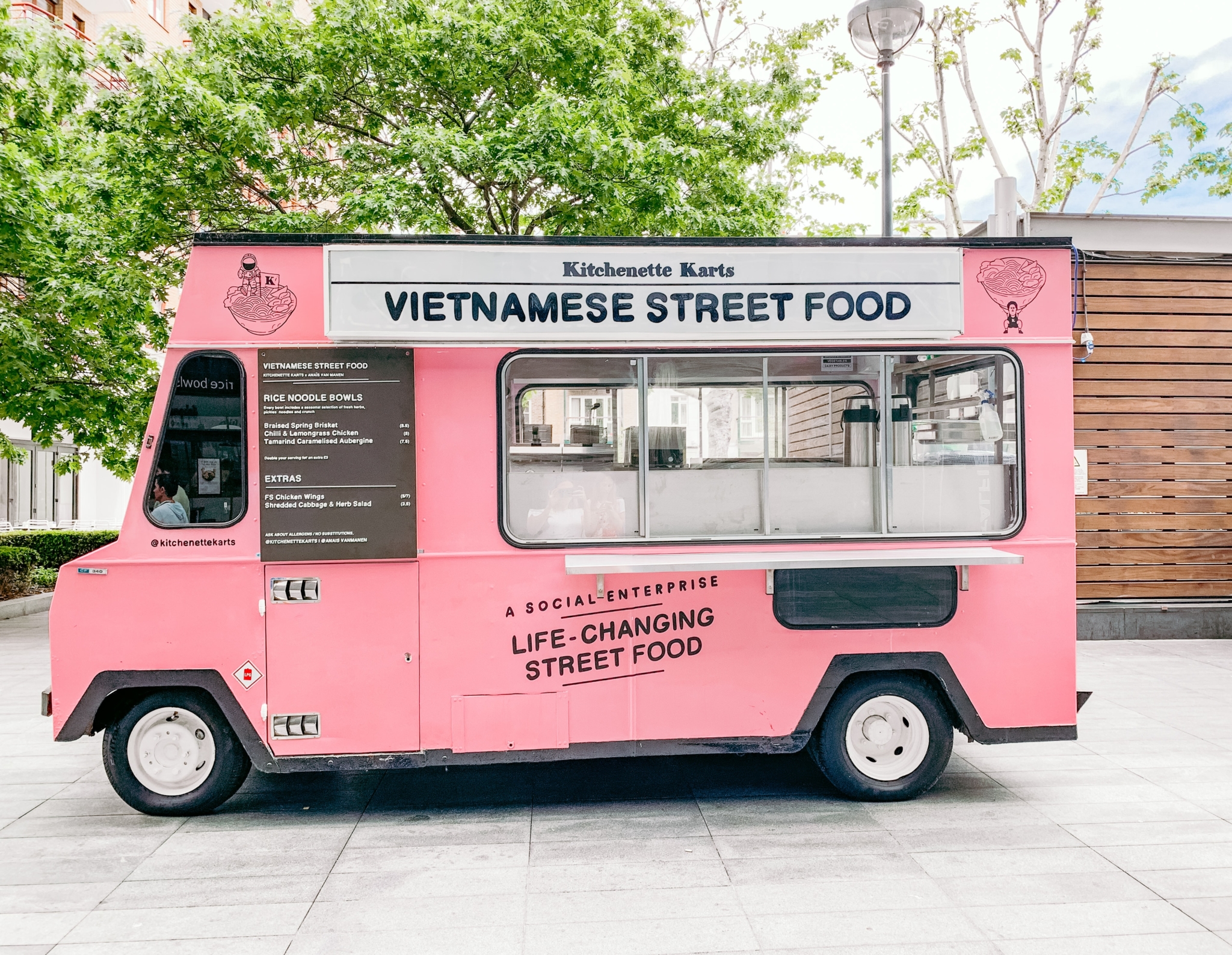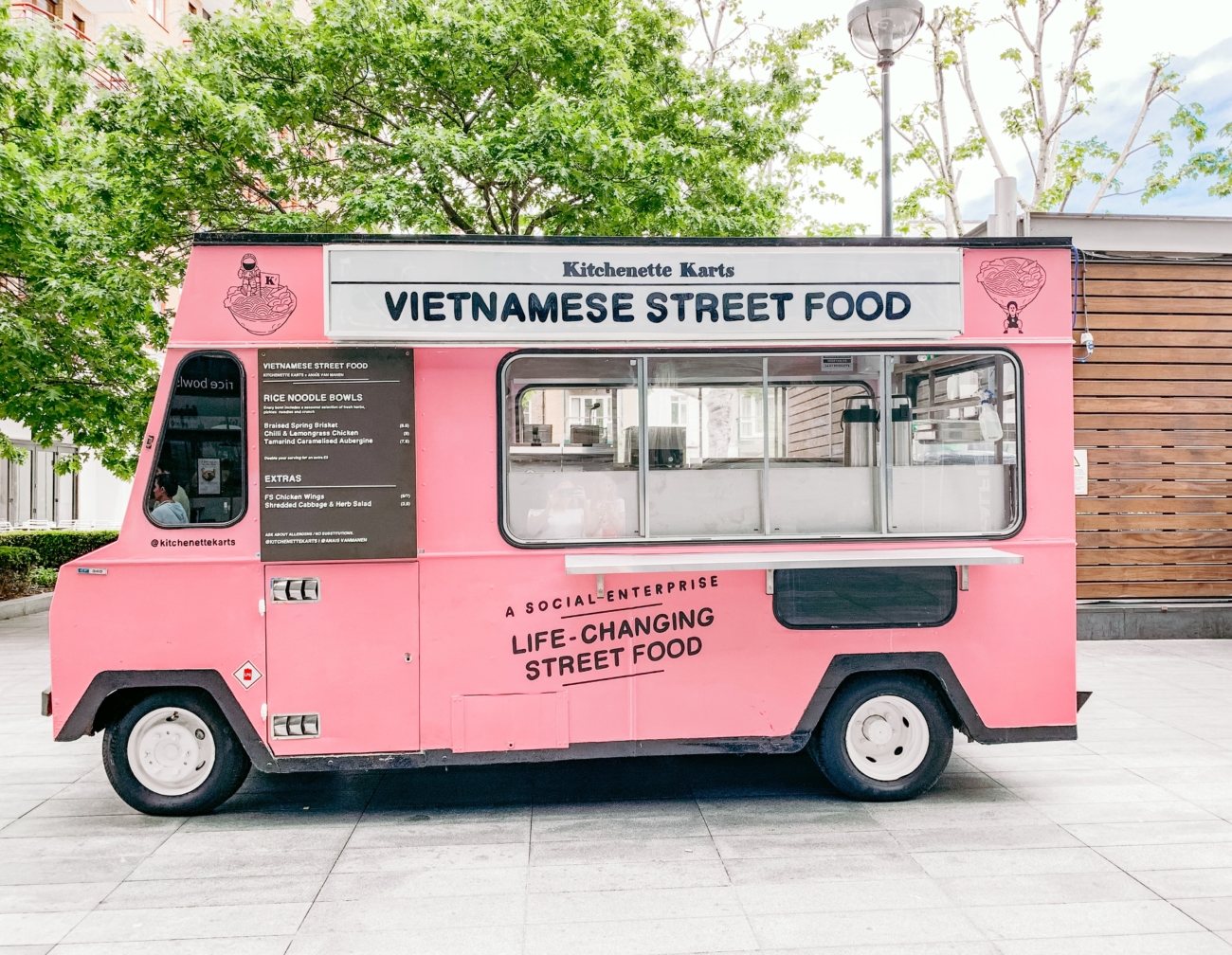 In southern Maine, particularly around the Portland area, the food scene is second to none. Over the past several years, chefs and restaurateurs alike have flocked to our state, bringing culinary flavors and styles that leave you with endless options. One of the most unique aspects of this dining shift is food trucks in Maine – you can find them on nearly every corner, each bringing its own special fare and character.
There are so many wonderful things about food trucks: they give young entrepreneurs or first-timers an opportunity to share their vision, are relatively inexpensive and can give you a taste of cuisine you may have never tried before. Especially in times like this, they are ideal for health safety – food trucks allow you to enjoy the experience of going out to a restaurant without having to eat inside. For active seniors who are looking to try new culinary experiences, this is a no-brainer. Simply order your meal and enjoy it overlooking any beautiful Maine vista you choose! 
Below, we've put together some of our favorite local food trucks for you to try
Thainy Boda
Boda is one of the most well-known restaurants in Portland, with mouthwatering Thai street dishes that are innovative and bold, sure to warm you up on a cool day. Their food truck, Thainy Boda, is lovingly self-dubbed "Boda's sassy sister on wheels" and brings you all the same delicious foodie goodness. With a rotating menu of specials, you can't go wrong!
Falafel Mafia
This food truck prides itself on, you guessed it: falafels! Falafel Mafia (say that three times fast!) is a staple in Portland, particularly up on the Western Promenade where it serves hungry hospital workers during lunch hours. They offer warm Mediterranean pita pocket sandwiches and the fixings – try The Godfather, stuffed with their famous falafel and topped with homemade tahini and lemony garlic hummus. You'll be glad you did!
Fun fact? The Falafel Mafia truck itself actually hails from New York City, where in 1971 it delivered milk, bread and mail. It doesn't get much more authentic than that!
Mr. Tuna
The name almost gives this one away, but you may be surprised to find this mobile sushi bar dishing out the most mouthwatering sushi hand rolls in the city of Portland. Using only the highest quality ingredients such as locally sourced fish and produce, each menu item is undeniably good – really good. The menu often consists of about 5-7 items, including sushi burritos, hand rolls, and even a breakfast sandwich from time to time. If you're a fan of fresh fish, sushi or simply looking for a culinary adventure, don't wait to check out Mr. Tuna!
Noble Barbeque
Noble Barbeque has made a name for themselves in the Portland area, notorious for their melt-in-your-mouth meats and classic Southern BBQ dishes, which is why we're so excited that they've taken to the road in their food truck! With options such as Nashville hot fried chicken and classic buttermilk fried chicken, smoked chopped pork, and classic sides such as mac n' cheese, treat yourself to one of the best Southern meals in the north!
Gorgeous Gelato
When gelato connoisseurs move to Maine from Milan, you know there's something magical happening! Enter Gorgeous Gelato, who have stolen hearts from all over with their creamy, delicious frozen gelato. Using the freshest, all-natural ingredient, there are flavors you love and flavors you'll love to discover – think chocolate, pistachio, hazelnut, limoncello and sea salt caramel. Their gelato cart is a can't-miss, regardless of the weather!
About Cumberland Crossing by OceanView
We know firsthand how special and unique living in Maine truly is, not just because of its incredible food scene! Cumberland Crossing by OceanView is an active senior retirement community based in beautiful Cumberland, Maine. Just a few miles from Portland, our community allows you easy access to all the incredible local eats the city has to offer. 
Cumberland Crossing offers maintenance-free cottages so you can soak up every second of your retirement years doing what you love! We offer two customizable cottage options, both with spacious, energy-efficient floor plans and nearly limitless add-ons available. Contact us today to learn about our active retirement community!
https://www.cumberlandcrossingrc.com/wp-content/uploads/2021/01/s-o-c-i-a-l-c-u-t-eeAvufLf9A-unsplash-scaled.jpg
1985
2560
Callie Walker
https://www.cumberlandcrossingrc.com/wp-content/uploads/2021/05/cumberland-300x116.png
Callie Walker
2021-01-18 08:00:29
2023-06-13 14:13:25
A Guide to the Best Food Trucks in Maine