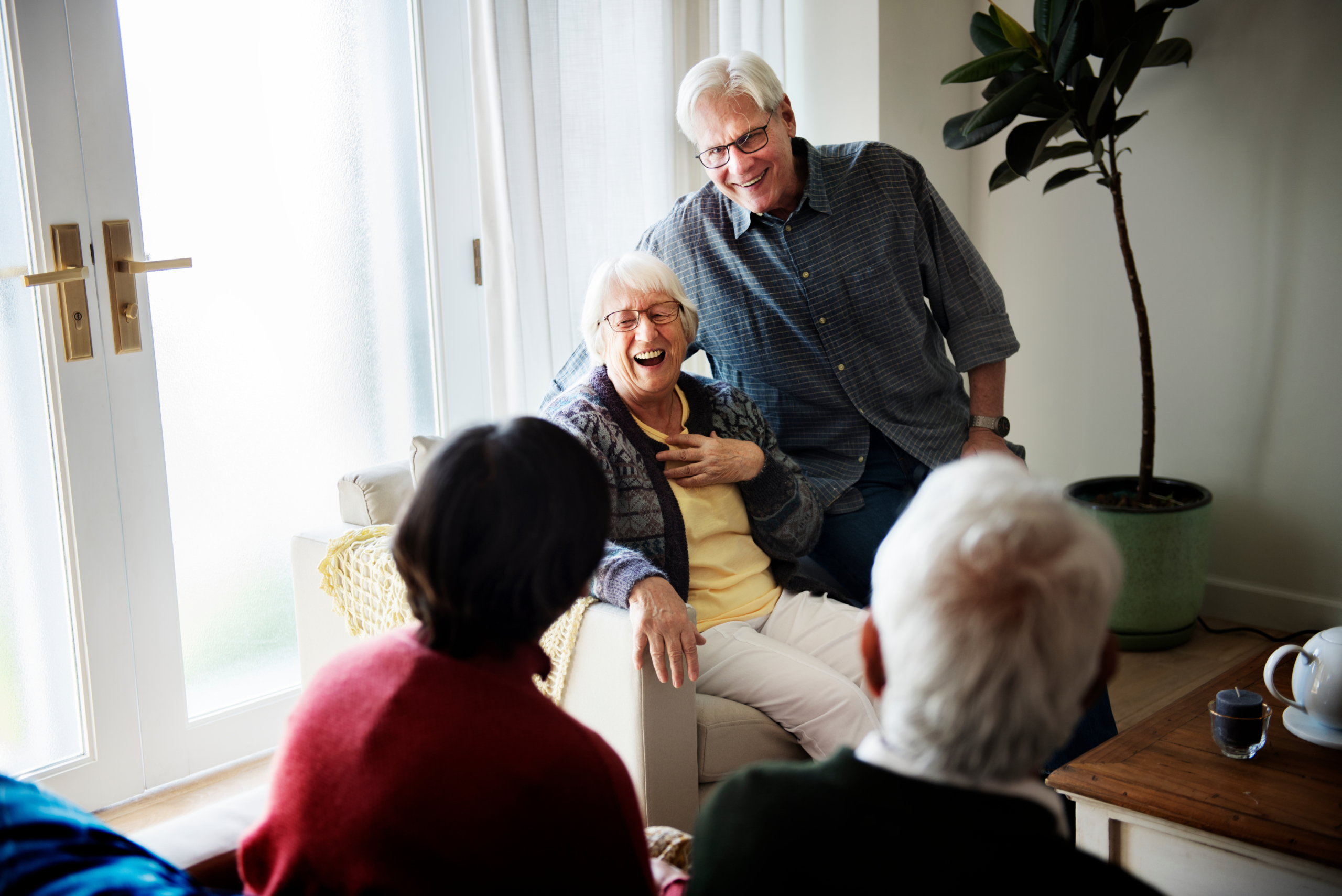 Retirement is your hard-earned reward after a lifetime of work, giving you the freedom to spend your time doing what you love – and even discovering new passions! If you find yourself wondering where and how you'd like to retire, you're not alone. There is no straightforward answer, instead depending on many personal factors, from health and finances to life goals. 
That's where active retirement communities come into the picture. Whether making this kind of move is a new idea or has always been part of your retirement plans, you may not be sure when in your life is the right time to do so. What age should you consider senior living? Let's take a look at the most important factors below to help guide you in your decision.
What Age Should You Consider a Senior Living Community?
You'll want to evaluate each part of your life carefully before deciding when to retire. Some of these factors to consider include:
Mortgage or rent 

Current career – and whether or not you enjoy it

Net worth

Income generation

Overall health

Children and grandchildren

Outstanding education costs, such as student loans
When it comes to retirement, the age at which you retire can make an impact on how you retire – with benefits of each! The most common retirement age groups include the following:
Early Retirement (Ages 55 – 64) – Before a person can withdraw their Social Security benefits. May be ideal for those who are in a solid long-term financial position or had an early start saving for retirement.
Normal Retirement (Upper 60s) – When a person has had plenty of time to build up a good financial standing but is still young and ready to enjoy their hard-earned freedom. Medicare eligibility generally starts when you turn 65.
Delayed or Late Retirement (Age 65+) – Some folks prefer to delay retirement in order to build their finances, or continue working at their profession.
Advantages of Moving to a Senior Living Community
Some of the incredible benefits of moving to an active senior living community like Cumberland Crossing include the following:
Enjoy Stress-Free Living – Moving to a senior living community like Cumberland Crossing gives you the freedom to do what you love and let us handle the rest! We handle everything from housekeeping, exterior and interior home maintenance to transportation and on-site dining, customizable to whatever level you choose. 
Be Part of a Community – The social benefits of a retirement community are invaluable. Making new friends is one of the simple joys that can truly enrich your life. Especially as we age, being a part of a community is essential to our wellbeing! 
However you prefer to socialize, whether it be a few rounds of golf with our Golf FORE Life program that offers complimentary access to local golf courses, attending a monthly luncheon based on a range of educational topics, or even volunteering with neighbors, the options are truly limitless at Cumberland Crossing.
State-Of-The-Art Fitness Facilities – Cumberland Crossing offers incredible fitness classes at our nearby OceanView campus, led by our full-time fitness staff who are educated and trained in exercise sciences. From yoga to aerobics, you are sure to find a class you love! Our 3-season salt water heated pool and hot tub offers fun activities like water volleyball and open swim.
Cumberland Crossing by OceanView
There is no exact age you should retire. The "perfect" age for you should be based on your personal situation, such as finances and what you want out of life. If you are feeling ready to enjoy fun experiences in a social setting with individuals who are relishing the same stage of life, you have come to the right place!
Cumberland Crossing by OceanView is an active Maine retirement community located in coastal, picturesque southern Maine. We offer two spacious, customizable cottages to choose from with a manageable maintenance fee so you can simply enjoy your retirement years to the fullest – without the burden of homeownership! It's truly retirement living for the 21st century. To learn more about our campus, please contact us today!
https://www.cumberlandcrossingrc.com/wp-content/uploads/2023/03/AdobeStock_188764783-scaled.jpeg
1709
2560
Callie Walker
https://www.cumberlandcrossingrc.com/wp-content/uploads/2021/05/cumberland-300x116.png
Callie Walker
2023-03-28 15:54:07
2023-06-13 14:28:03
How Do You Know When It's Time to Move to a Senior Living Community?