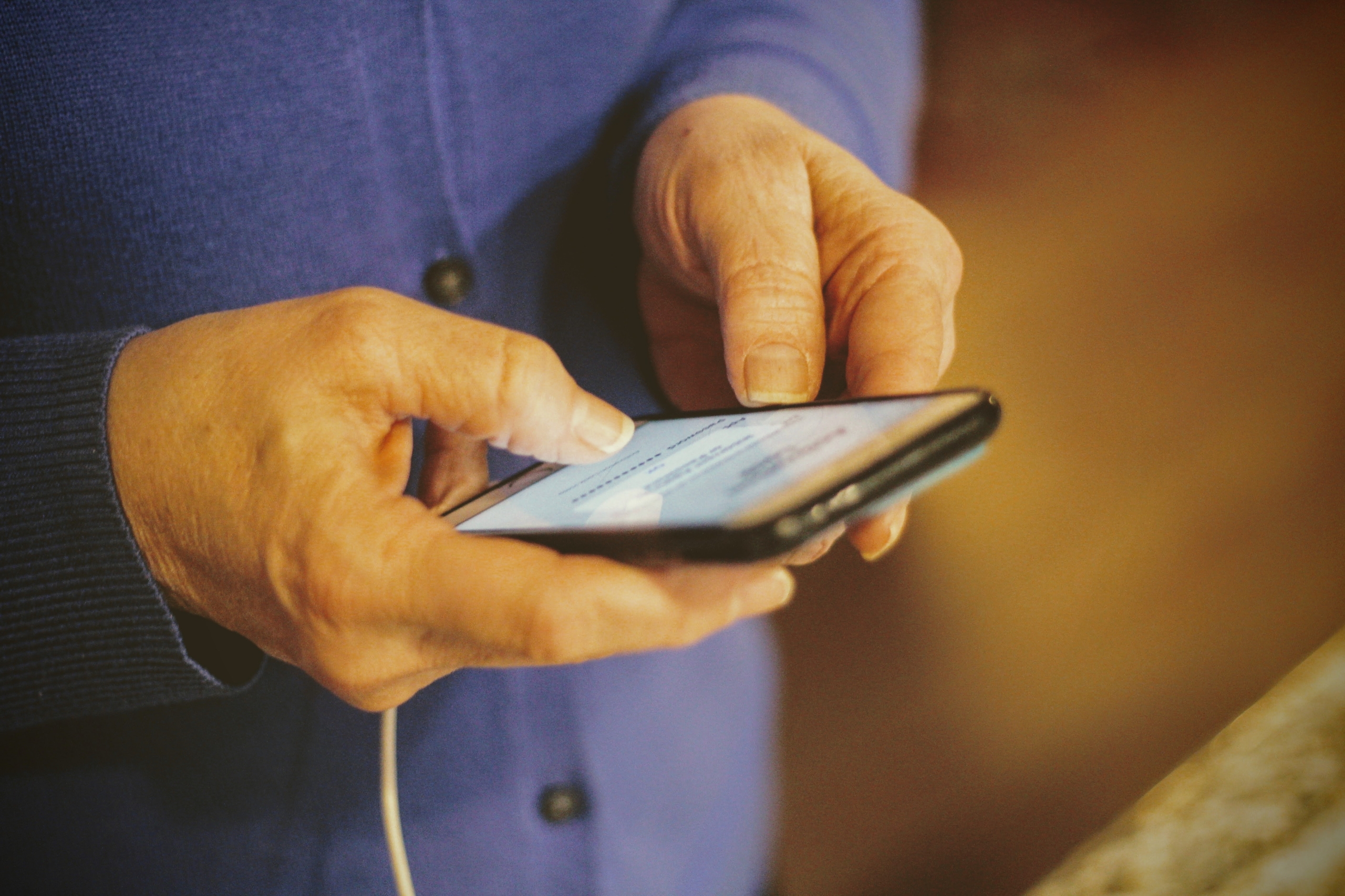 Social media is a wonderful tool for connecting people all over the world – and users of all ages! Platforms like Instagram or Facebook offer so many benefits, especially during the time of COVID-19 where it can be challenging to get outside and enjoy social activities. Being able to easily stay in touch with loved ones, make new friends, and stay up to date on the latest events by way of social media makes it an extremely valuable resource! Below, we highlight some of the advantages of using social media and how to stay safe online.
Staying Connected to Friends and Family
According to the most recent data from the Pew Research Center, more than 40% of adults aged 65+ are using social media, and for good reason! The opportunity to connect with loved ones has never been easier – or more important.
The beauty of Facebook and even Instagram is that they are designed for connectivity, encouraging users to stay in touch by sending online messages, reaching out to others, and sharing photos. This is a large part of what makes them so popular with the Baby Boomer generation! Video apps like Skype and Zoom, where users can video chat in real time with friends and family, have also become increasingly utilized throughout the pandemic for that face-to-face connection. 
…Or Make Some New Friends!
Social media platforms are a great way to meet like-minded individuals who may be interested in the same hobbies or passions. It's so easy to meet new people through social media that building your own online community can happen relatively quickly! Of course, this is possible through major sites such as Facebook, where groups are geared towards specific interests. There are also platforms like Pinterest that are more visually inclined, perfect for swapping craft ideas, trading recipes, or discussing DIY ideas for projects around the house. 
Get Information Quickly
You live an active lifestyle and aren't always home to turn on the TV and see what's going on in the world. What better way to catch up on the latest current events than with notifications coming directly to your phone or tablet? 
Twitter is great for staying current with the latest news, with an easy scrolling format offering only snippets of what you need to know so you're not overwhelmed. LinkedIn is an excellent resource for connecting with old colleagues, learning what businesses are up to, or even getting inspiration for possible retirement projects or endeavors.
That said, it's important to be cautious about the news you see on social media, in addition to the information you share about yourself.
Tips for Staying Safe Online
While there are so many benefits to using social media, especially when it comes to staying connected and getting inspired, it is equally important to remember that there is a certain vulnerability to being online. Protecting your personal information and being wary of people you meet can help you avoid running into issues online. 
Here are some tips for how to stay safe online:
Personal information is valuable, so make sure you protect it
Just as you lock the front door to your house, make sure you do the same with your social media accounts by using strong passwords that are easy for you to remember
Try and use unique passwords for each of your accounts – you can even keep a list stored in a safe place (as long as it's not on your computer!)
Disregard any messages, links or comments that create a sense of urgency or "require" you to respond
Remember that what you post will last forever in the digital world, even if it's deleted
Be careful not to share too much information with strangers, including personal details such as where you live or account numbers
Learn to use security and privacy settings on the social media platforms you frequent so you can be as well-informed as possible
Understand that a lot of information being passed around on social media is fabricated, so remain digilent when reading news or information with that in mind!
Cumberland Crossing by OceanView
Cumberland Crossing by OceanView is an active retirement community for the 21st century! We offer maintenance-free cottages with a 100% refundable entrance fee and a very inclusive monthly fee, so you can leave the stress of homeownership behind. Spend your hard-earned retirement doing what you really love! To learn more about Cumberland Crossing, please contact us today!
https://www.cumberlandcrossingrc.com/wp-content/uploads/2021/04/joshua-hoehne-rvCnQeldxys-unsplash-scaled.jpg
1706
2560
Callie Walker
https://www.cumberlandcrossingrc.com/wp-content/uploads/2021/05/cumberland-300x116.png
Callie Walker
2021-04-28 14:11:30
2023-06-13 14:16:58
Benefits of Social Media for Seniors (and How to Stay Safe Online!)