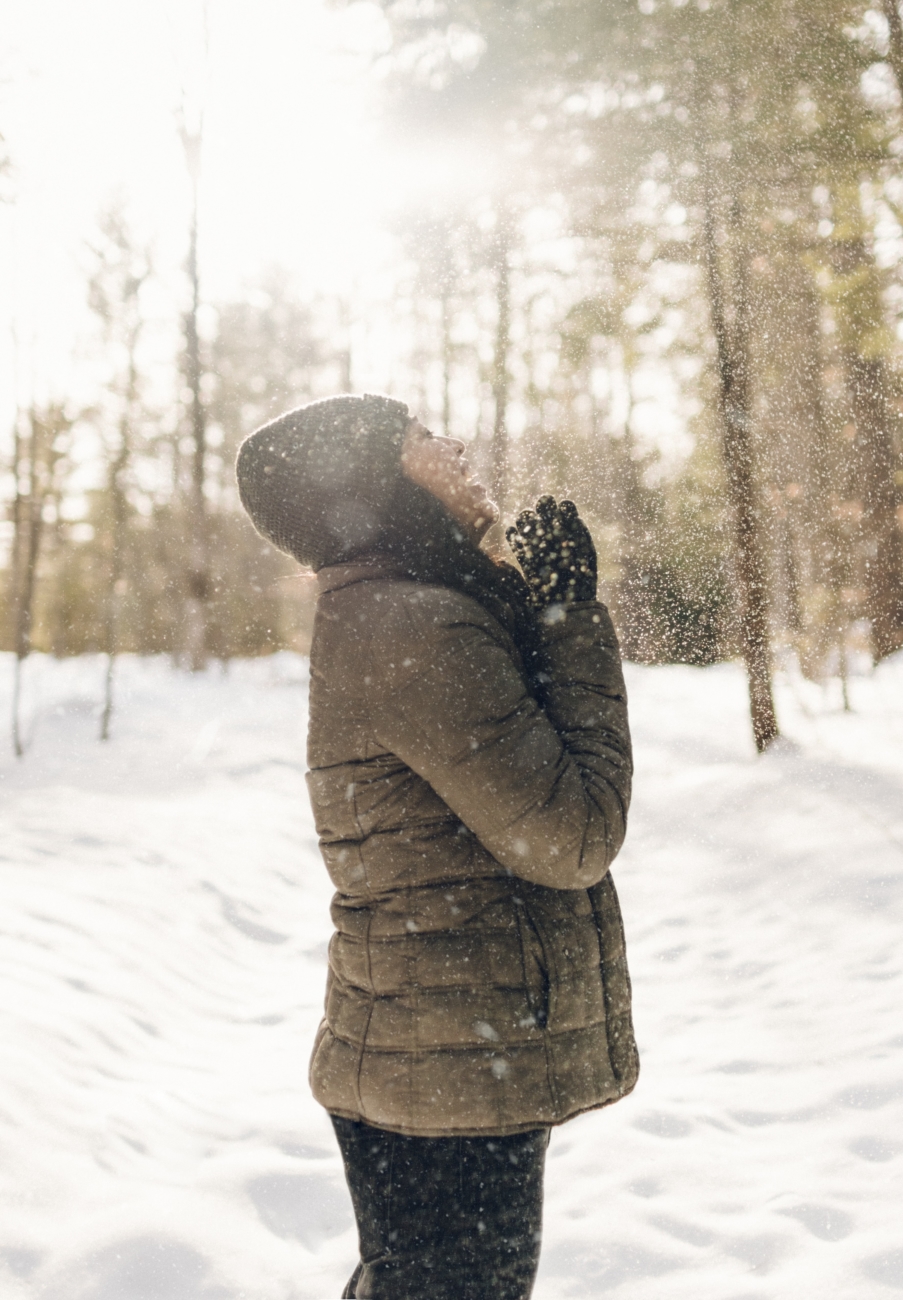 Maine winters are notoriously breathtaking – this part of the year is a wonderful time to go out and explore the endless beauty our state has to offer! For independent, active seniors, getting outdoors is a great way to take advantage of everything this season has to offer, but it's important to keep safety at top of mind. Below, we've put together several winter safety tips for seniors to help ensure you stay healthy, happy and comfortable while enjoying the season!
Protect Yourself From the Cold
As we age, we become more prone to hypothermia, where the body's temperature drops dangerously low and can lead to heart attacks, liver failure or other issues. It's especially important for active seniors to take extra steps to protect against the cold. Covering your head and hands, layering as much as possible, using hand and foot warmers, consuming warm beverages and dressing properly are all easy ways to stay warm. 
Wear Appropriate Clothing & Footwear
There's an old Scandinavian saying, "There is no such thing as bad weather, only bad clothing." This couldn't be more true! As we noted above, protecting yourself from the cold is essential to staying safe in the winter. Dressing for warmth not only helps prevent potential hypothermia, but also frostbite, which poses a higher risk to seniors. Layer, cover as much skin as possible, cover the mouth and nose to protect your lungs, and change out of wet clothes as soon as you possibly can.
This tip goes for clothing and shoes. Be sure you are wearing appropriate footwear with traction! This is crucial to help prevent possibly dangerous situations, even if you're just taking a walk down the road. You never know where there will be ice, so it's better to be cautious – this brings us to our next tip.
Try to Avoid Icy Slips or Falls
The likelihood of a bad fall increases dramatically with inclement weather, so it's important to take precautions to help you stay safe through the winter. Make sure you are wearing sturdy winter boots with non-slip soles or adding clamp-on spikes to the bottom of your shoes. Always look for paths that are free of snow or ice, and step with caution (even if you think you don't need to!) It's much easier to prevent a fall than recover from one, so go above and beyond to protect yourself.
Eat a Nutrient-Rich Diet
With winter comes less sun, which means a higher risk of vitamin D deficiency. Be sure to eat a wide range of healthy foods that give you those much-needed vitamins your body is craving. Now is also a great time of year to start taking a multivitamin if you don't already. All of this will help boost your immune system so you can stay active all winter long!
Keep Seasonal Depression at Bay
No matter how much we love winter in Maine, after a while the cold can sometimes catch up to us. Luckily, there is no better way to combat seasonal gloom than by staying active and getting exercise! From nature walks and hikes to cross-country or downhill skiing, there is no end to the fun outdoor activities to take advantage of this season.
Cumberland Crossing by OceanView is an active senior living community. Located in picturesque Cumberland, Maine, there are always plenty of fun outdoor activities to enjoy all year long, especially if you follow these winter safety tips for seniors! To learn more about our community, please contact us today!
https://www.cumberlandcrossingrc.com/wp-content/uploads/2020/12/kelly-sikkema-MzaGpQw5gok-unsplash-scaled.jpg
2560
1777
Callie Walker
https://www.cumberlandcrossingrc.com/wp-content/uploads/2021/05/cumberland-300x116.png
Callie Walker
2020-12-18 18:37:13
2023-06-13 14:13:58
Winter Safety Tips for Active Seniors