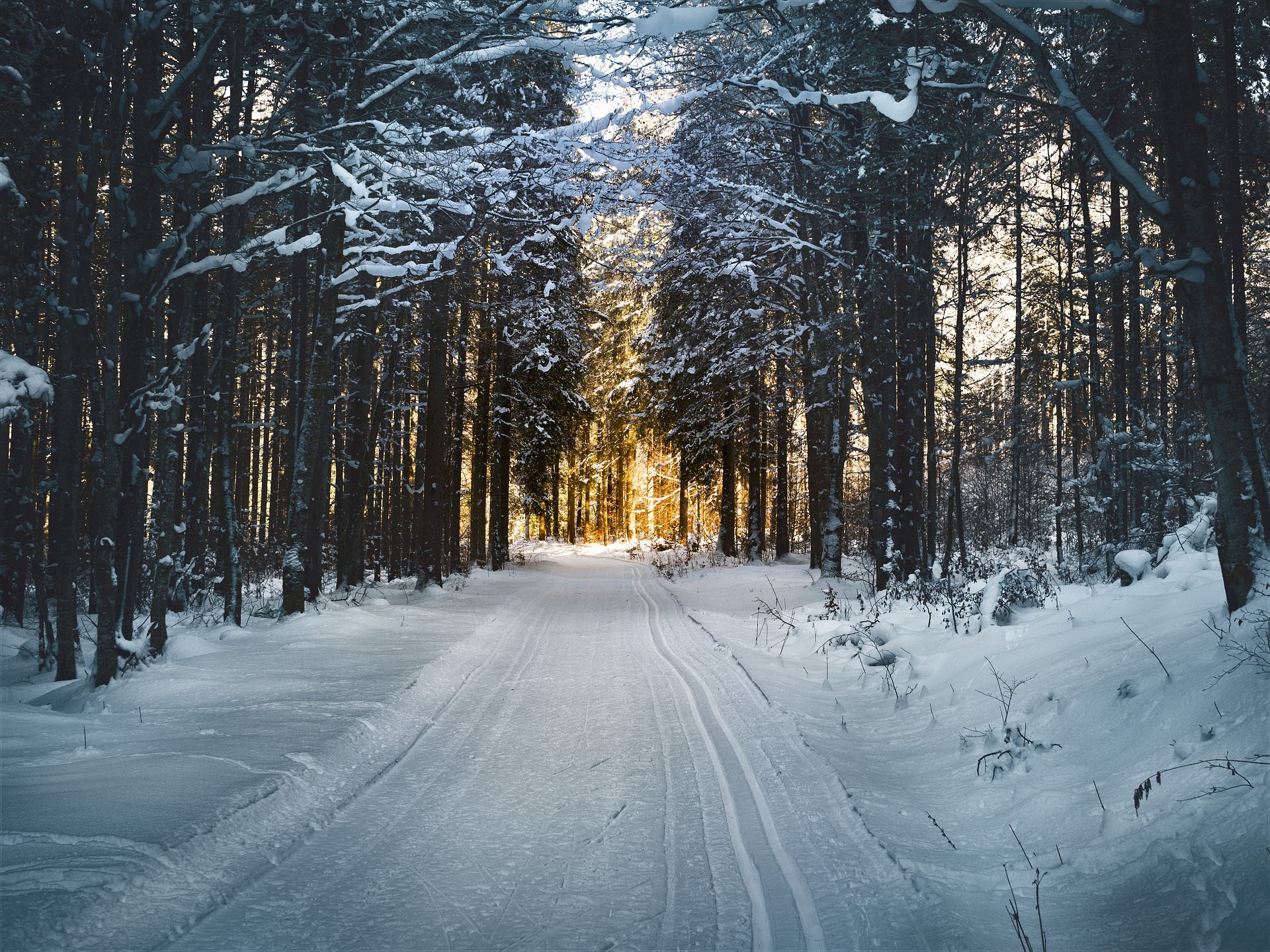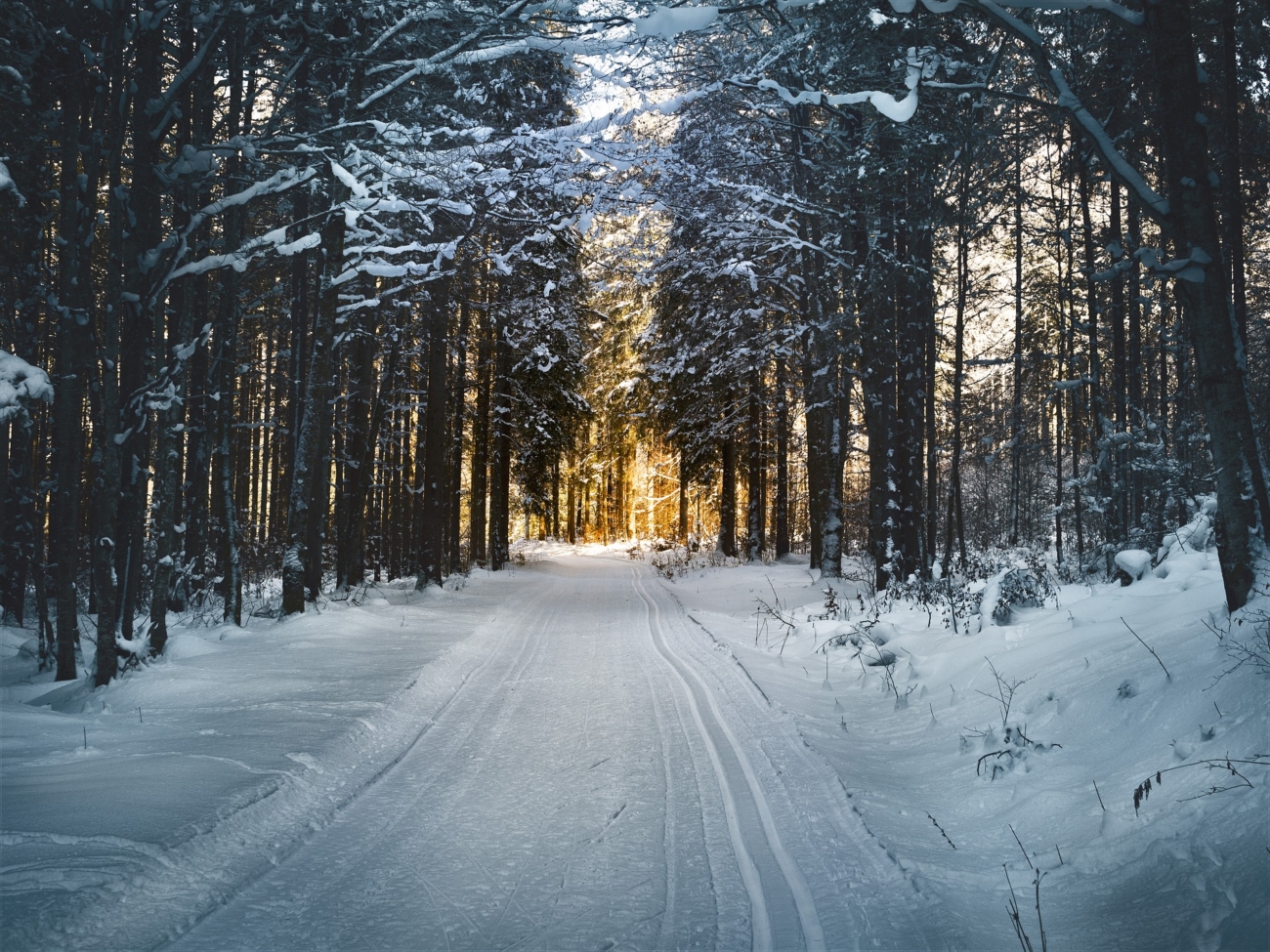 Hiking in Maine is beautiful as-is, but there is just something special about walking through the forest in winter. The crisp air, sun sparkling on fresh snow – it is truly something special. There is no better way to stay active and enjoy the stunning backdrops our wonderful state has to offer than by hitting the trails! Below, we've put together some of our favorite winter Maine trails for you to enjoy this season!
Bauneg Beg Mountain

North Berwick, ME
Enjoy a moderate 2-mile hike through the rolling terrain of Bauneg Beg Mountain in North Berwick. Wide, easy-to-follow trails complete with evergreens, old stone walls and a stunning view of the summit make for a lovely day hike. There is a route that has some steep rocks that can get icy in the winter, so stick to "Ginny's Way" trail for a safer, more mild climb.
Kennebunk Land Trust
West Kennebunk, ME
Kennebunk Land Trust, also known as Alewive Wood Preserve, is a 2.5 mile multi-use loop trail in West Kennebunk. If you follow the red markers along the hiking trail, you'll be rewarded with a beautiful view of Alewife Pond. Take note, some trails criss-cross so be sure you stay on the trail with the red markers throughout!
Chebeague & Cumberland Land Trust
Cumberland, ME
The Chebeague & Cumberland Land Trust offers hundreds of acres of leisurely outdoor space, including trails through forests, agricultural land, water resources and other scenic areas. This land is protected by the state to preserve its natural resources and allow individuals to enjoy the beauty it has to offer, so get out there and enjoy a walk in the snow!
Wolfe's Neck Woods State Park
Freeport, ME
At Wolfe's Neck Woods State Park in Freeport, you'll find almost 5 miles of trails through dense woods. A major bonus? The trail opens to an outlook where you can soak in views of the rugged Maine coast. The breathtaking scenery of this trail can only be made better with a blanket of snow on the ground and icicles glittering in the trees. 
Witch Hole Loop (Acadia National Park)
Bar Harbor, ME
Acadia National Park is known for its summer activities, including camping, biking and hiking (not to mention tourists!) so it can be easy to overlook. Don't make that mistake, though! Acadia is one of the most wonderful Maine parks to enjoy in the winter season. If you're looking for a winter weekend trip, pack up your cross-country skis, snowshoes or even a pair of warm boots and explore the 3-mile Witch Hole Loop trail. It's well-marked, wide and incredibly scenic!
Camden Hills State Park
Camden, ME

Camden Hills State Park truly offers the best of each season, giving you the chance to enjoy this park year-round. With numerous walking and hiking trails varying in length and difficulty, your options are nearly endless. For a fun winter afternoon, Megunticook Mountain is an excellent way to spend the day. About 3.5 miles round trip, this hike gives you a glorious view from the peak. There are some parts of this trail that can get icy, so be sure to check the weather and conditions beforehand!
Cumberland Crossing by OceanView is an active senior living community located in stunning Cumberland, Maine. Centrally located to both Portland and northbound hiking locations of Maine, Cumberland Crossing will allow you to get outside this and enjoy the spoils of retirement! To learn more about our community, contact us today.
https://www.cumberlandcrossingrc.com/wp-content/uploads/2020/11/cross-country-skiing-2065439_1920.jpg
1440
1920
Callie Walker
https://www.cumberlandcrossingrc.com/wp-content/uploads/2021/05/cumberland-300x116.png
Callie Walker
2020-11-28 14:26:10
2023-06-13 14:14:22
Beautiful Maine Trails to Explore This Winter