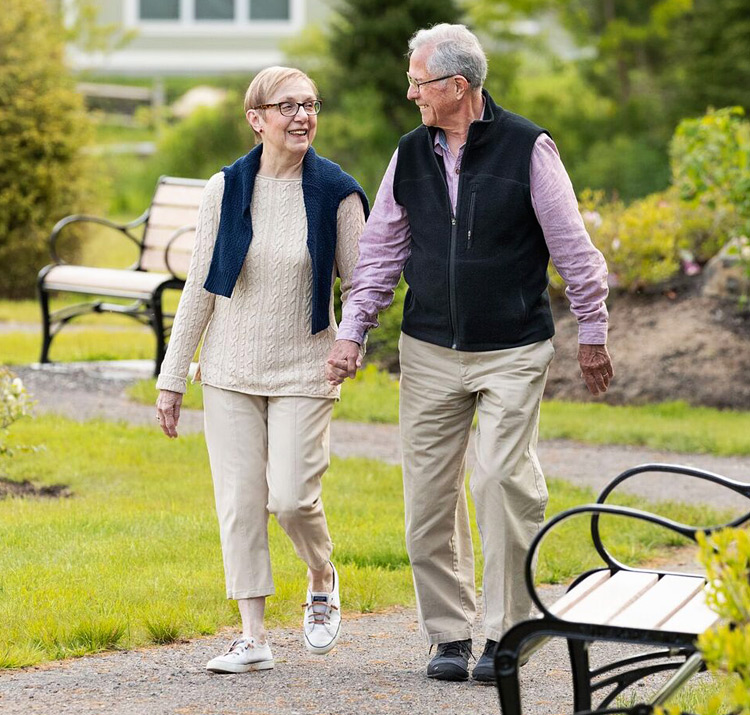 When the new year rolls around, it's always a great idea to have a few goals for the upcoming year. They don't have to be a big reach – it could be something as simple as remembering to feel gratitude each day or exercising for 30 minutes. Whatever your resolution may be, it serves as an excellent way to reflect on the past year while striving to improve the year ahead. Below, we've put together some New Years resolution ideas to add to your list for 2021!
1. Eat Healthy
Make sure you're getting in more nutrient-rich foods this year! Meals that incorporate whole grains, fruits and vegetables, lean meats, poultry, beans, nuts and seeds can help contribute to overall better health.
2. Get a Good Night's Sleep
Sleep is a chance for our bodies to reset and rejuvenate after every day. Getting a quality night's rest has so many health benefits, including sharper memory, regulated appetite and reduced anxiety. Make it a goal to get at least 7-8 hours of sleep each night!
3. Make Time for Exercise
Light to moderate exercise daily can strengthen muscles, increase flexibility and improve balance. Plus, it makes you feel great! Try going for a brisk walk, hike, cross-country ski or snowshoe to get some fresh air. Too chilly to get outside? Try an aerobics class or even a few strength workouts right in your living room! We promise, you'll feel even better than before!
4. Think Positively
Did you know that researchers have found having a positive attitude can aid in faster injury recovery, allow for better handling of stress, lower your risk of chronic disease and memory loss, and may actually even slow down the aging process! Although things are unknown in the world at this time, finding a silver lining is good for your health!
5. Give Your Brain a Workout
Lifelong learning, especially for seniors, is an excellent way to stay sharp and build cognitive resilience. Giving your brain a workout can be anything from reading, joining a book club or discussion group to taking a course at your local community college. The world is your oyster in the new year!
6. Help Others
This is such a great goal to add to your New Years resolution ideas! Volunteering is a wonderful way to improve your health while giving back to your community. It not only keeps you physically and socially active, but the positive rewards can even help to reduce stress and risk of depression. There are so many endless local opportunities to give back, from working in a soup kitchen to walking the dogs at an animal refuge league. Make it your goal to get out there and give back this year!
7. Make New Friends
Social engagement is not only good for your cognitive function and overall health, it's fun! Having close friends and acquaintances makes you look forward to each coming day. Make it your goal for the new year to put yourself out there and build your social circle. At Cumberland Crossing, there are nearly endless opportunities to meet new friends!
8. See Your Doctor Regularly
This resolution isn't nearly as fun, but it's just as – if not more – important. Schedule your annual visit with your primary health provider! A good rule of thumb is to schedule each appointment around your birthday month so you can discuss any changes, needed boosters or immunizations, and medications.
9. Have a Good Laugh
We could all use a good laugh, couldn't we? Humor has a way of making you feel good even when times are difficult. Did you know laughing also can strengthen your immune system, lower stress and ease pain? Make it your goal to find ways to laugh in the upcoming year and reap the benefits!
Cumberland Crossing by OceanView is an active retirement community located in beautiful Cumberland, Maine. To learn more about our community and available homes, please contact us today!
https://www.cumberlandcrossingrc.com/wp-content/uploads/2020/12/resolution.jpg
715
750
Callie Walker
https://www.cumberlandcrossingrc.com/wp-content/uploads/2021/05/cumberland-300x116.png
Callie Walker
2020-12-10 07:50:15
2023-06-13 14:14:09
9 Ideas for New Years Resolutions