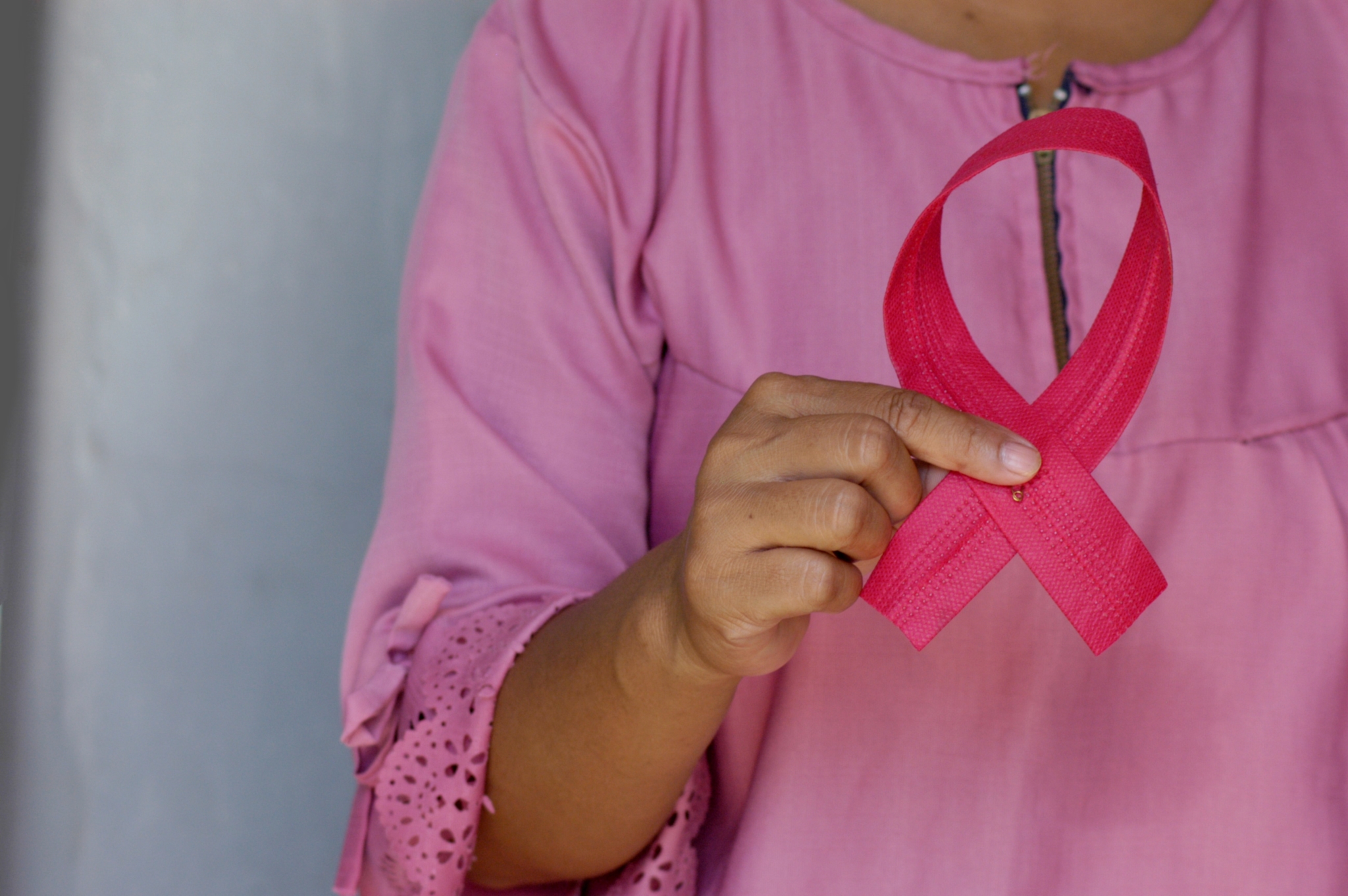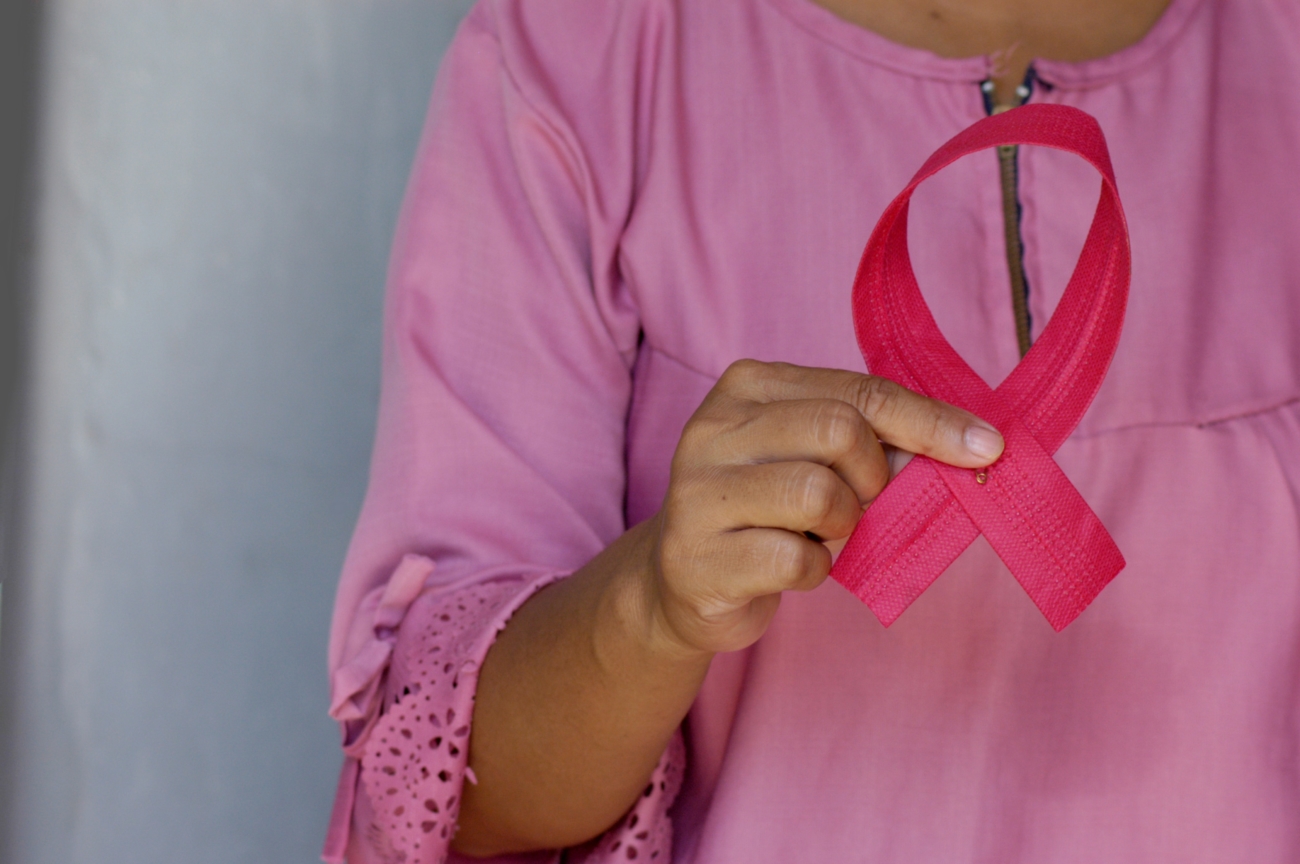 October is Breast Cancer Awareness Month! Since 1985, millions across the world have gotten involved in this campaign to promote breast cancer research, education and prevention. Because most women can survive this disease if it's detected early enough, breast cancer awareness is truly lifesaving. This month, take action! Here's how you can take action in October with breast cancer awareness activities, volunteer opportunities, fundraising and more!
1. Wear Pink
You've undoubtedly seen pink ribbons around throughout the year, but they tend to pop up even more in October. The international symbol for breast cancer awareness is a pink ribbon, so wearing this ribbon (or any pink clothing) is a great way to show your support! 
2. Volunteer
There are so many volunteer organizations, both on a local and national level, that are working hard to raise awareness and funds for breast cancer – and looking for volunteers to help support their efforts! 
The American Cancer Society is a robust resource for finding local programs and events in your area, such as Relay for Life or Making Strides Against Breast Cancer. A great option is to become a Community Ambassador at the National Breast Cancer Foundation (NBCF), working closely with staff to support their communities. Another easy way to help is by putting together HOPE Kits, which are lovingly filled with comforting items for breast cancer patients undergoing treatment.
3. Support Local Cancer Patients
Take it to a local level by helping support cancer patients in your area. Schedule meal deliveries and rides, start a GoFundMe, organize landscaping services, and other helpful tasks to care for those who are undergoing treatment. Breast cancer impacts 1 in 8 women in the United States, so chances are there is someone close by in your community that could use a bit of extra love and support.
4. Educate Yourself (and Others!)
The more information you are able to learn about breast cancer, the better equipped you will be to help yourself and others in your life identify early signs of development. Understanding what to look for can make it more treatable if caught early enough, possibly helping to save lives. Look to the American Cancer Society, Susan G. Komen, and the NBCF for comprehensive resources, statistics and facts about breast cancer. 
5. Spread Awareness About Mammograms
Mammograms are essential for early detection of breast cancer – they can help find breast cancer even before it causes symptoms or is large enough for a patient to feel. This can lead to earlier treatment (with more treatment options) and higher chances of surviving the disease.
Spreading awareness about the importance of this type of screening and concerning signs to look out for could make all the difference in a person's life. Many clinics also offer free mammograms in October to help support the cause, so encourage the women in your life to make their appointments!
6. Donate to Research Initiatives
Breast cancer research is vital, not only in an effort to help scientists find a cure, but also for researchers to understand and develop the most effective treatment options and prevention. By contributing financially, you are supporting incredibly important ongoing work.
There are many ways to donate! A great place to start is the Breast Cancer Research Foundation (BCRF), who are currently offering a 2x match for donations, effectively doubling your monetary support for lifesaving research.
7. Participate in a Local Event
There are always opportunities to participate in a variety of local events, which can be an informational and fun way to contribute to breast cancer fundraising and education! Some events happening in Maine this month include:
Making Strides of Greater Portland – This annual 1.5-mile walk will be taking place at Fort Williams Park in Cape Elizabeth, ME on Sunday, October 16th. Complete with food trucks, lawn games, live music, ceremony speakers, and vendors, it's so much more than just a walk! 
You can sign up to attend this year's Making Strides event here.
Komen's Center for Public Policy 2022 Maine Advocacy Forum – Taking place in Augusta, ME on Thursday, October 27th, this event is all about community collaboration. It will help attendees gain a better understanding of Maine health policies and their impacts on breast cancer, work with local advocates and policymakers, and connect with other attendees to support the common goal of advancing health policies for breast cancer. 
You can register for this all-day event here.
8. Start a Fundraiser
Want to take even more action? Start your own fundraiser to raise money for breast cancer awareness! This is a fun and engaging way to support a good cause and bring together your local community. There is really no end to the possibilities – whether you host a yard sale, car wash, host a movie viewing, bake sale or potluck, there isn't a wrong way to raise money this October! To learn more about creating your own fundraiser, check out the resources from the National Breast Cancer Foundation here.
Cumberland Crossing by OceanView
Cumberland Crossing by OceanView is a Maine independent living community, centrally located just minutes from Portland. With two customizable, solar-powered cottage floor plans to choose from, we are truly retirement for the 21st century! Our unique 100% refundable entrance fee and manageable monthly maintenance fee allow you to leave the stress of homeownership behind, so you can simply enjoy your hard-earned retirement years!
Please contact us at Cumberland Crossing today to learn more about our community and schedule a tour!
https://www.cumberlandcrossingrc.com/wp-content/uploads/2022/10/angiola-harry-SJCalEw-1LM-unsplash-scaled.jpg
1702
2560
Callie Walker
https://www.cumberlandcrossingrc.com/wp-content/uploads/2021/05/cumberland-300x116.png
Callie Walker
2022-10-13 10:39:40
2023-06-13 14:24:38
October is Breast Cancer Awareness Month: Here Are 8 Ways to Get Involved