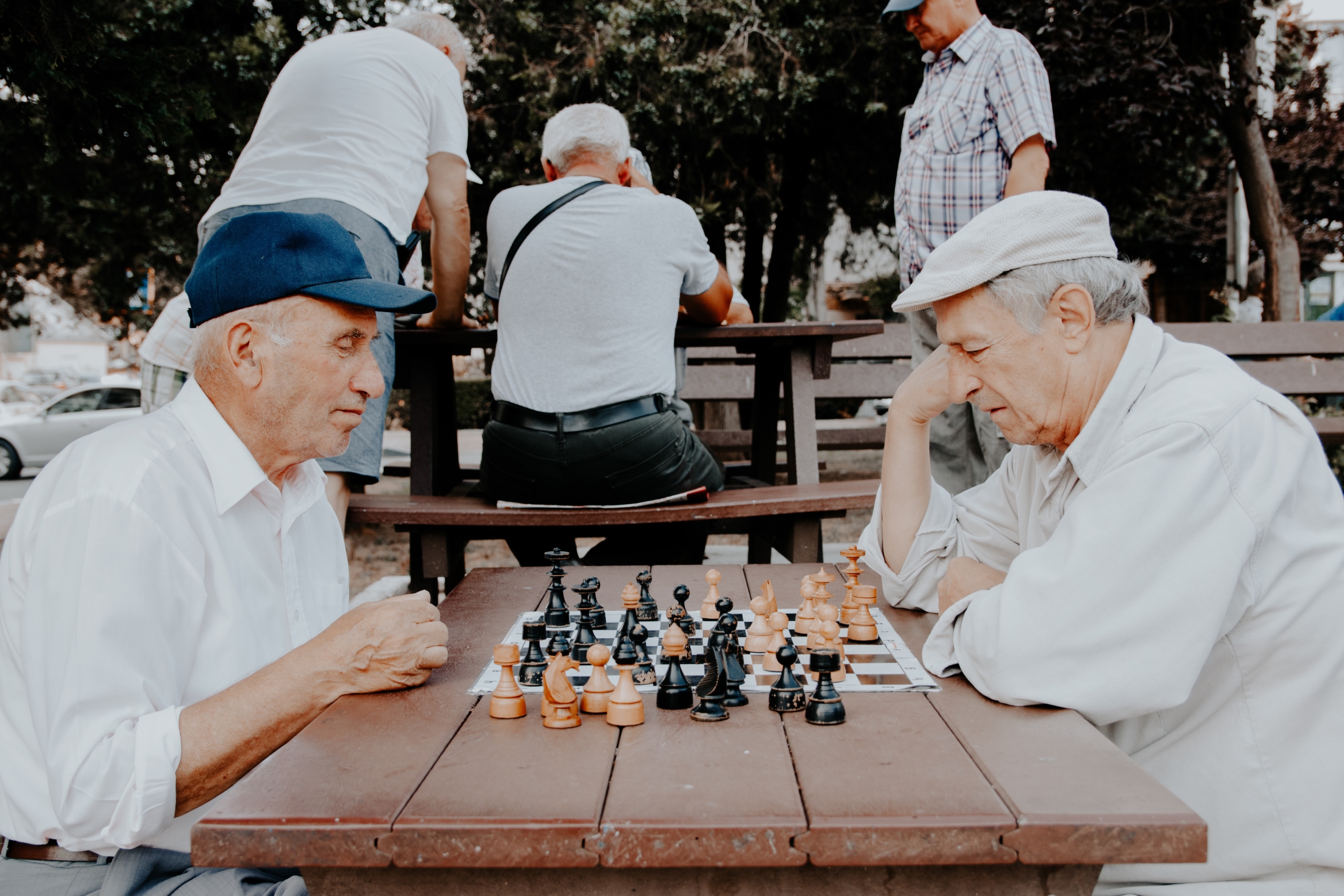 As we age and our lives get busy with family, work and responsibilities, it can become difficult to maintain old friendships and cultivate new ones. The beauty of retirement is that you have the time and freedom to invest in these important relationships, especially if you live in an active retirement community! Retirement communities are a unique opportunity to make new friendships because everyone who moves there is at a similar stage in their lives, meaning connection and common ground are easier to find! If you're looking to form friendships in retirement but not sure where to start, keep reading for our most helpful tips.
7 Easy Ways to Form Friendships in Retirement
1. Find a New Hobby, Club or Group
Joining a group or hobby that interests you is an incredible way to meet people who are doing the same! Find something you know you love or even something you'd like to learn more about and dive in. Sharing passions can create a unique type of bonding!
2. Participate In Community Events
Local events are an easy way to get out in the community and socialize! If you happen to live in a retirement community, there are likely to be even more opportunities for community events with other residents. Whether it's a guest speaker, movie showing, or even bingo night, there is certain to be a chance for you to get out there and mingle with others.
3. Schedule Regular Social Meet-Ups
If you find yourself connecting with a new person, try to make social meet-ups a part of your schedule! This regularity helps keep that friendship connection strong and gives you something to look forward to. You could plan a recurring weekly walk, monthly breakfast dates, or anything in between – all that matters is that you keep it consistent to maintain that connection!
4. Seek Out an Volunteer Opportunity
Volunteering is a great way to not only socialize, but contribute to those in need in your local community while doing so. Look for opportunities to donate your time in whatever area interests you and you are sure to find other like-minded individuals who are passionate about the same social causes you are!
5. Spend Time in Common Areas Around Your Community

This tip can apply to you whether you live in a retirement community or not! Taking a stroll through a downtown area, going to your favorite coffee shop, or spending time in the local library are all wonderful ways to develop a routine that makes you become a familiar face. Opportunities for small talk and interactions with others who hang out in the same common areas will start to happen naturally!
6. Enroll in a Continuing Education Class
Enrolling in a local continuing education course is another excellent way to meet people who have similar interests. By choosing a class you want to learn more about, you'll be regularly meeting with individuals who are doing the same, giving you facetime and the chance to talk about course content. What better way to set the stage for a budding friendship?
7. Check Out Social Media
We all have friends we've lost touch with over the years, but one of the amazing benefits of social media is that it makes it easy to reach out to old neighbors, colleagues or schoolmates you haven't chatted with in a while! In fact, it's simpler than ever to find out what old friends are up to. Although social media sites like Facebook or LinkedIn aren't a replacement for in-person time together, it can be a great tool to help you reconnect – and stay connected!
Bonus Tip: Remember You're Not Alone
Though fear can prevent us from taking the first step, remember that many others are in the same position of wanting to make friends but aren't sure where to start. Even simply starting a conversation with someone new can go a long way – you'll be happy you did!
Cumberland Crossing by OceanView
Cumberland Crossing by OceanView is an active retirement community located in beautiful Southern Maine, just a few miles from the bustling coastal city of Portland. We offer two spacious cottages floor plans that are customizable to your unique needs and style, complete with an inclusive monthly maintenance fee. Let us help you enjoy the hard-earned gift of retirement to the fullest extent – and make new friends in the process! Contact us today to learn more about our community.
https://www.cumberlandcrossingrc.com/wp-content/uploads/2023/01/vlad-sargu-ItphH2lGzuI-unsplash-scaled.jpg
1707
2560
Callie Walker
https://www.cumberlandcrossingrc.com/wp-content/uploads/2021/05/cumberland-300x116.png
Callie Walker
2023-01-09 12:18:41
2023-06-13 14:28:51
7 Easy Ways to Make Friends During Your Retirement Years