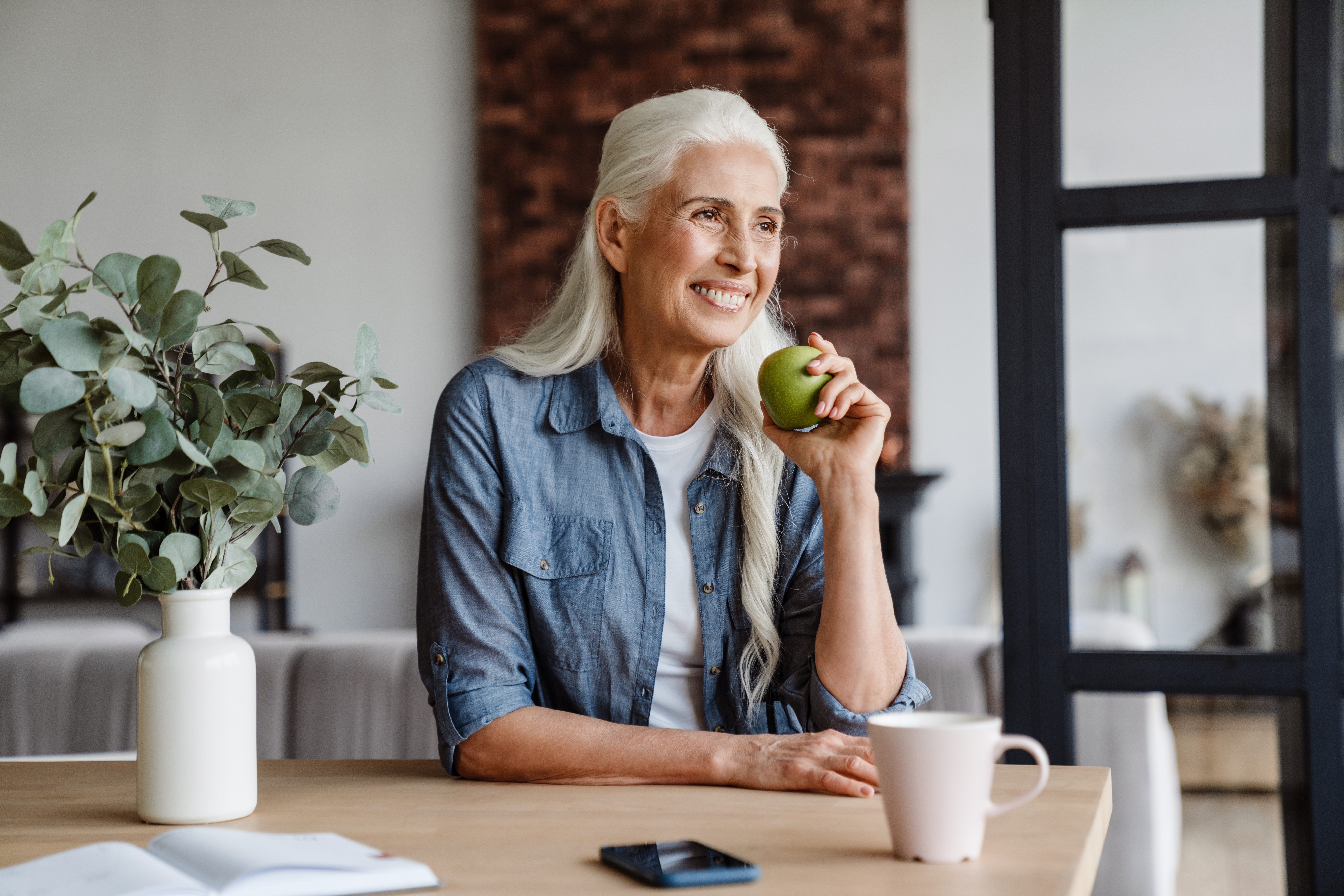 Working to improve your quality of life is important at any age, but it becomes even more significant as we reach our retirement years. Keeping up with physical, emotional and mental health can be challenging, but is also an essential ingredient to maintain good health. That said, there are many things seniors can do to improve quality of life and enjoy the freedom that retirement has to offer! Keep reading below for some of our best tips to boost your wellbeing.
Stay Physically Active
Engaging in regular exercise is crucial for maintaining good physical health and preventing chronic diseases. Seniors can start with low-impact activities such as walking, yoga, or swimming and build up from there depending on what feels comfortable. It is also important to incorporate some form of strength training exercises to maintain muscle mass and bone density, lessening the risk of falls and improving overall safety.
Eat a Healthy Diet
Seniors should aim to eat plenty of fruits and vegetables, lean protein, and whole grains daily to maintain a wholesome, healthy diet. Seniors may also be prone to dehydration, so make sure you stay hydrated by drinking plenty of water and limiting alcohol intake. 
Looking for an easy place to start? Check out our recommendations for nutritious and filling snacks here!
Stay Socially Connected
Social isolation can lead to depression and other health problems. Seniors should try to stay connected with their family, friends, and community. Joining clubs, volunteering, or attending events can help seniors stay active, engaged, and connected.
Living in an active retirement community gives residents access to a variety of daily activities and events. At Cumberland Crossing, there are always social gatherings, group outings, exercise classes and much more! 
Stay Mentally Sharp
Engaging in mentally stimulating activities can help seniors maintain cognitive function. Activities such as crossword puzzles, reading, and learning new skills can help keep the brain active. There are also plenty of fun, engaging mobile games that you can play on your phone to keep your mind sharp!
Stay Safe
Falls are a major health risk for seniors. Seniors should take steps to prevent falls, such as removing tripping hazards, installing grab bars in the bathroom, and wearing appropriate footwear both indoors and outdoors. It is also important to have regular check-ups with a healthcare provider to identify and treat any potential underlying medical conditions.
Cumberland Crossing by OceanView
If you're considering making the move to a senior living community, we encourage you to inquire about Cumberland Crossing by OceanView in Cumberland, Maine. Our active community offers a range of services and amenities to enhance your quality of life, including fitness programs, social activities, and a wide range of maintenance services so you can simply enjoy your retirement years. Schedule a tour with us today to learn more about our retirement community and how we can support you!
https://www.cumberlandcrossingrc.com/wp-content/uploads/2023/10/AdobeStock_393326813.jpeg
5304
7952
Callie Walker
https://www.cumberlandcrossingrc.com/wp-content/uploads/2021/05/cumberland-300x116.png
Callie Walker
2023-10-17 13:17:29
2023-10-17 13:17:29
A Guide to Improving Your Quality of Life During Retirement